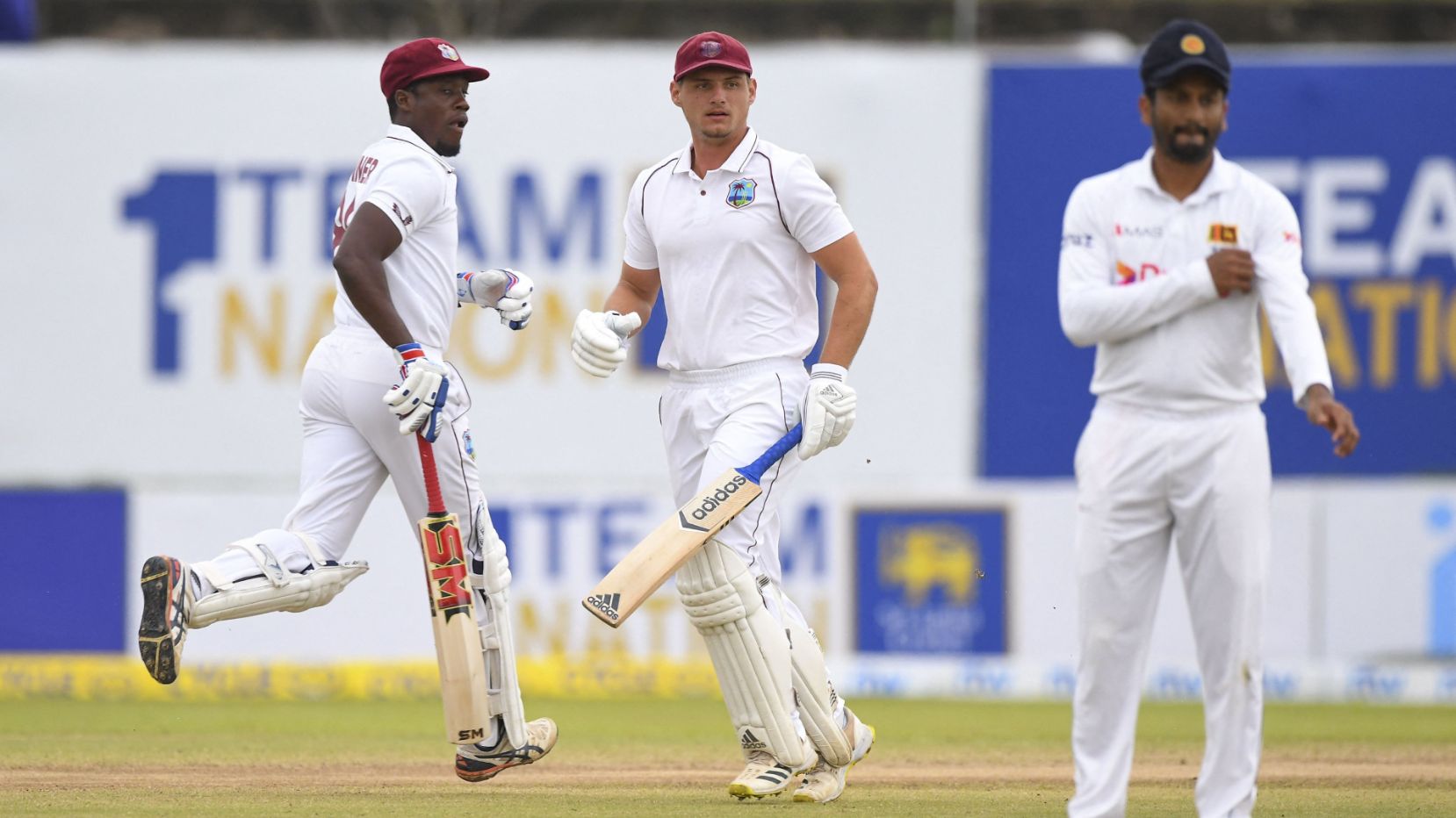 SL vs WI | 1st Test: Fifties from Da Silva, Bonner, overcast conditions keep Windies in the game
When West Indies finished the fourth day on a score of 52-6 with Sri Lanka needing only four wickets on the last day at Galle to win the first Test of the two-match series between the two teams, nobody would have given the Caribbeans any chance to survive even the first hour.
However, surprising all the cricket pundits, not only did Nkrumah Bonner and Joshua Da Silva, the unbeaten pair from the fourth day survive the first hour, but even went on to add 66 more runs to their 34 run partnership from the previous day and thus added 100 runs for the sixth wicket.
Da Silva did get out just before lunch, but not before completing a fighting fifty. Most importantly, he played 129 balls to score his 54 runs. However, Sri Lanka's thought that they might now induce false shots from the upcoming tail were dashed as Rahkeem Cornwall joined Bonner and the pair have so far added 20 runs, and most importantly, has kept Sri Lankan spinners wicketless for 11 overs.
Bonner also completed his fifty, his third in Test cricket courtesy of this partnership. At the time of writing this piece, Bonner was batting on 55 off 190 balls, while Cornwall remained unbeaten on 7 off 35 balls.
Apart from some dogged batting approach from the West Indian batters, Sri Lanka would also have to keep an eye on the skies as they are filled with grey clouds threatening to burst at any time and ruin the home side's chances of a victory. As of now, 47 overs are still to be bowled and West Indies are 140-7.