Will Ahmedabad's Sky Get Clear For IPL 2023 Final? | What Does Forecast Say?
---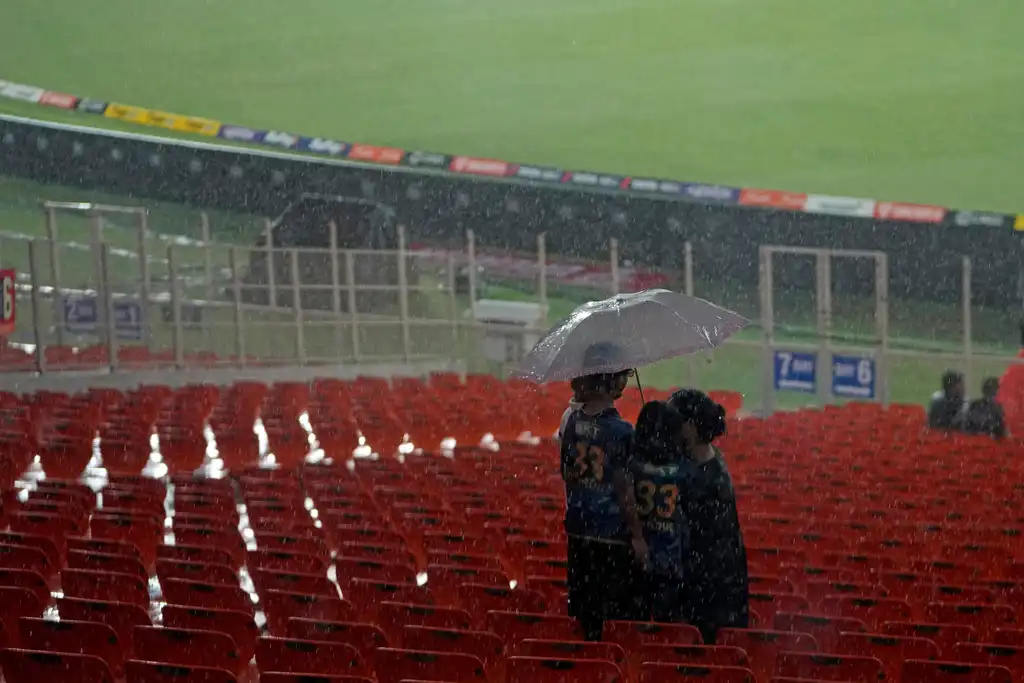 The much-awaited 2023 IPL final between CSK and GT scheduled to be played initially on 28th of May got postponed due to incessant rain. It is to be played on 29th of May now, on the reserve day but the talk of the town is still the weather in Ahmedabad.
Naturally, the fans and all the stakeholders are pretty anxious about the fate of the match today and let's see how the weather looks like in Ahmedabad today - 29th of May, 2023.
For starters, the weather is far better than it was on Sunday, 28th of May. The chances of rain are pretty low compared to Sunday and that in itself is a good news and the total washout can be completely ruled out at this stage.
Secondly, though the weather is clear in the afternoon and at the start of the game there are possibilities of isolated thunderstorms at 8:30 PM and 9:30 PM. However, the weather is clear after that, and at the most it looks like we can have a short interruption in the game due to rain and nothing more than that.
So, get ready for some intense high-octane action as CSK, the four-time champions go head-to-head against the defending champions, GT for the ultimate glory.