Maxwell's Wife Opens Up Against Trolls Following India's World Cup Final Loss
---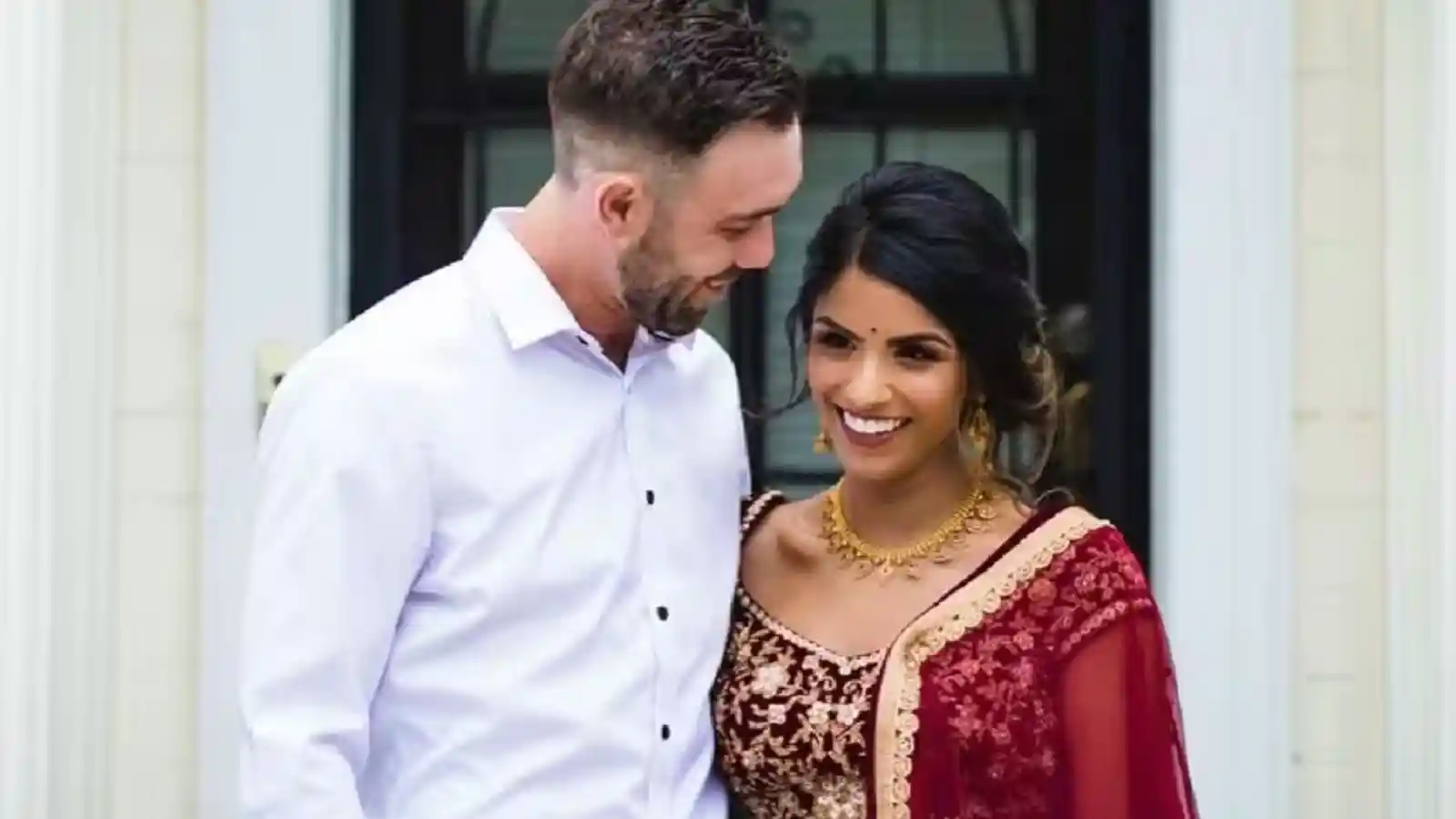 Glenn Maxwell with his wife Vini Raman (Twitter)
Australian cricketer Glenn Maxwell's Indian wife Vini Raman on Monday (November 20) issued a statement against the social media trolls, who subjected her to nasty remarks and abuse following Team India's painstaking six-wicket defeat in the ICC World Cup 2023 final.
Revealing that she was brutally trolled and abused for merely supporting her husband's team and accused of an anti-India stance, Raman took to her Instagram to request cricket fans not to take her cricketing inclinations out of context and them to direct their wrath on much more important issues faced by the world.
The pros of social media may have brought fans up and closer to their favourite cricketing stars but also attracted a section of naysayers and serial abusers towards them and their families, who are targeted for no good reason whenever they fail or they do something great on the field against the opposition.
Indian Fans Send Venomous Remarks To Maxwell's Wife
In Maxwell's case, Australia's resounding victory over the mighty tournament hosts in Ahmedabad led to the targeting of his wife since she happens to be from the Indian state of Chennai but cheers for her husband whenever he takes the field regardless of the opposition team.
The woeful and nasty comments received in DMs on Instagram following Australia's six-wicket triumph over India in Ahmedabad compelled Raman, who is a pharmacist by profession, to come up with a statement against the trolls, who continue to embarrass the sporting culture shared by the two countries.
Raman reminded the fans and followers of the game that it's perfectly alright for her to be of Indian origin but still support the country where she was raised from her childhood and particularly one which her husband plays for.
It's not the first time the the girlfriend, wife or the family of an opposition player have been targeted by subcontinent fans following the turn of events on the cricket field in a matter that requires careful monitoring and imposition of laws by the concerned social media authorities and stricter action taken against those who fail to oblige to them.