'The Key is to Try and Get Them Early': Asserts Aaron Finch Ahead of WTC final
---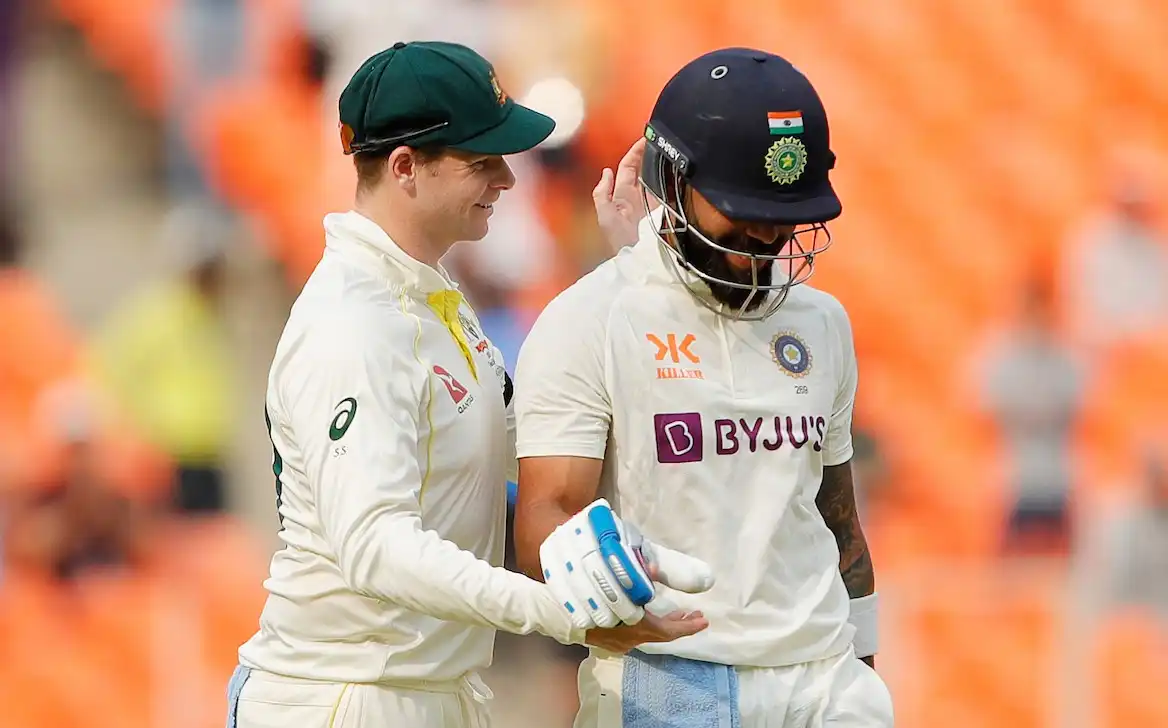 Steve Smith and Virat Kohli share a light moment
Former Australian captain Aaron Finch expressed his belief that the outcome of the highly anticipated World Test Championship (WTC) final would hinge upon the influence of two cricketing stalwarts, Virat Kohli and Steve Smith.
Acknowledging the pivotal roles played by these two middle-order maestros for their respective teams, Finch emphasized that the key to success would lie in dismissing the two batters early in the game.
With both Kohli and Smith occupying the crucial number four batting position, Finch underscored the significance of exposing them to the fresh, pristine condition of the new ball. Recognizing Smith's outstanding track record, Finch leaned towards favoring the Australian maestro in terms of overall performance. However, he acknowledged the tremendous talent possessed by Kohli and anticipated an intense battle between the two prodigious cricketers.
"Both batting at number four, so the key is to try and get them as early as possible, early wickets to expose them to the brand new ball will be absolutely key. I will always side with Steve Smith, I think his record is outstanding, but it will be a very good contest," said Finch in an interview with Star Sports.
Speaking about the enduring rivalry between India and Australia, Finch emphasized the reverence and admiration held for this competition in both nations. Despite India's recent dominance over Australia in the past three series, the former captain believes that the profound rivalry between the teams brings out the very best in both squads.
Regardless of the match venue, be it on home soil, away, or in this case, neutral territory, the erstwhile opener expects an enthralling spectacle that cricket enthusiasts simply cannot afford to miss.