'He is a Wonderful Player': Steve Smith Names Pakistan Player Australia Should Be Wary Of
---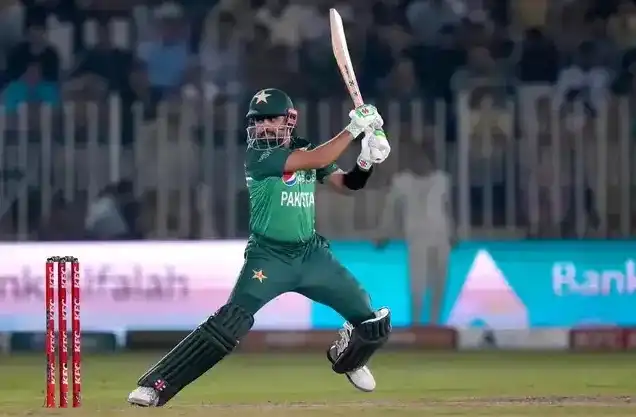 Smith has praised Babar Azam [Twitter]

Australia will host Pakistan later in the year for the Benaud-Qadir Trophy, marking the beginning of the next World Test Championship cycle. The tour will feature three Test matches, set to take place at Perth, Melbourne, and Sydney in December and January.
In a video shared by Cricket Australia (CA), Steve Smith expressed his deep admiration for Babar Azam and Shaheen Shah Afridi, two star players representing the visiting side. He further highlighted the threat they pose and stressed the need for his team to be mindful of their capabilities.
Here's what Steve Smith told Cricket Australia:
"Babar Azam is a wonderful player. The last few years he's gotten better and better. He's someone we have to look out for. He's dangerous, he makes big scores and he usually does it at a pretty good pace as well."
The Pakistan captain has scored 3,696 runs in 47 Test matches he has played so far, with nine centuries and 26 half-centuries to his name. He has been the backbone of his team in red-ball cricket, piling up runs after runs.
Shaheen Afridi, one we'll have to look out: Steve Smith
Reflecting on Shaheen Afridi's bowling prowess, Smith highlighted the significant strides made by the star pacer since his previous tour to Australia. The star batter acknowledged Shaheen's ability to master the art of swinging the ball back into the right-handers, underlining it as a major weapon in his bowling arsenal.
"Shaheen Shah Afridi, he came out here last series. Since then, he's gotten better and better. The ability to swing it back is obviously a big key for him so he's certainly one we'll have to look out for this year."
Shaheen Afridi is one of the most promising young fast bowlers in red-ball cricket, given his brilliant ability to bowl with the new ball and in the death overs. Known for his pace and swing, the Pakistani pacer has taken 99 wickets in 25 Test matches. He is expected to play a key role for Pakistan during Australia's tour.