Ajay Jadeja lauds 'Chase Master' Virat Kohli
---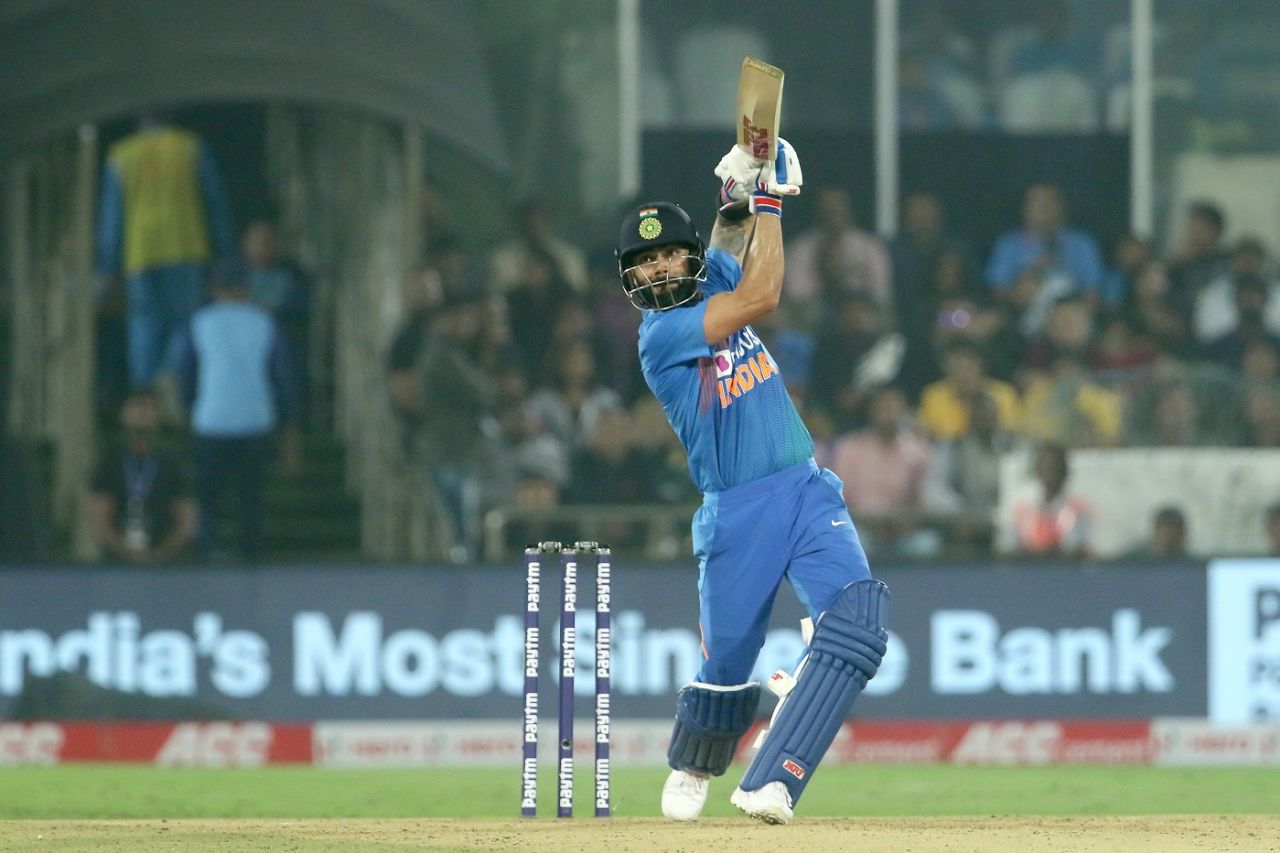 Virat Kohli [Image Credit- Twitter]
Former Indian cricketer-turned pundit, Ajay Jadeja has heaped high praise on the legendary Virat Kohli, stating that there is no one like the latter when it comes to nailing down targets.
Jadeja's comments came after Kohli's 48-ball 63 guided India to a series-win over Australia in the 3rd T20I in Hyderabad this past Sunday.
While it wasn't the most fluent knock from Virat, he did showcase glimpses of his genius best, while also providing the solidity to the batting-unit, which allowed someone like Suryakumar Yadav to play freely.


What Ajay Jadeja said
"I mean that's the key to Indian cricket. I mean it's been that for a while, for a long time. I mean there was a period where Virat Kohli would score runs and if there was anything, MS Dhoni would finish it off at the end,"
"But now with the personnel changing around Virat Kohli, it's made it easier for him and it's made it easier for everyone else around him to play at a whole different ball game and the solidity that Virat Kohli provides, and for me, it's always been the solidity of Virat Kohli, not the striking ability. That's why he was a chase master. He is a chase master. He understands the pace of the game."
"So if consistency is what you want, this is your man and he's not shown it today, he's been showing it to you for 10, 12, 15 years. It's just that when you expect him to do what the others do, that's when the trouble begins."
Virat Kohli- A chase-master like no other
Virat Kohli will go down in history as the greatest chaser that limited-overs cricket has ever seen.
We all know about his chasing prowess in one-day internationals, but his numbers in T20Is are equally staggering.
No one has scored more runs at a better average or more 50+ scores while chasing in T20Is than the Indian legend.
In 43 innings, Virat has scored 1898 runs at a staggering average of 73 and a strike rate of 136.44 and 19 of his 33 50+ scores have come while chasing.
---
Also Read- 'Including Broad and Anderson in overseas tours would be a mistake': Ian Chappell