WTC Final | Shardul Thakur's Reaction to Body Blows Leaves Ponting, Karthik in Splits
---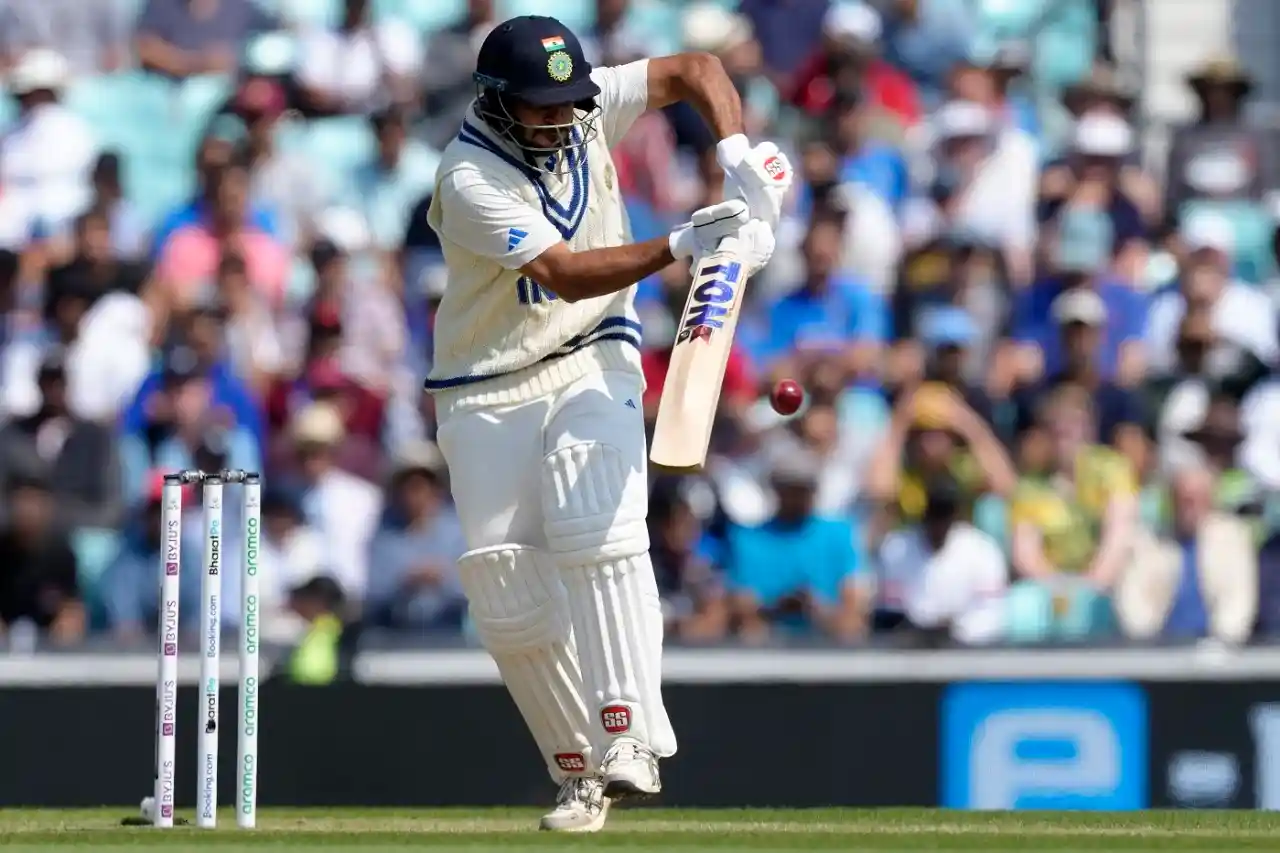 Shardul Thakur endured a torrid time early in his innings (Twitter)
Ajinkya Rahane and Shardul Thakur led India's revolt on third morning to defy Australia's charged-up bowling attack. The two cricketers took India 109 runs closer to Australia's monumental 469 in the WTC final, before their partnership was broken at 261.
However, their journey was painful, literally, as Thakur was tested with a barrage of bouncers from Australian captain Pat Cummins early in his innings. The star all-rounder copped a couple of brutal body blows from the speedster, which at one point, induced a laugh riot from Ricky Ponting and Dinesh Karthik in the commentary box.
Shardul Thakur pulls wrong arm guard after being hit
Shardul Thakur found himself in the firing line of Pat Cummins early on Day 3, after he replaced Indian wicketkeeper KS Bharat within the opening over of the day.
The Indian cricketer was struck on the right hand by the Australian quick, thus forcing the team physio to ensure his arm was okay. Much to Thakur's dismay, he was struck yet again off the next delivery, this time on his forearm.
As a precautionary measure, the 31-year-old Indian all-rounder pulled on a front arm guard, as well as a guard on his wrong arm. On-air commentators at the time, Ricky Ponting and Dinesh Karthik were both left amused with Thakur's panicking effort to safeguard himself from Cummins' fury.
At one point, Ponting said, "I've never seen anything like it", to which Karthik responded, "Neither have I".
The all-rounder's pain also became a fodder of memes on social media, leaving several followers of the sport in splits.
In the meantime, Thakur and Rahane's defying stand came to an end with the latter's dismissal. Shardul went onto score his third successive fifty at the Oval as the Indian innings ended at 296.