Virat Kohli Parts Ways With His Manager Bunty Sajdeh; Everlasting Partnership Broken
---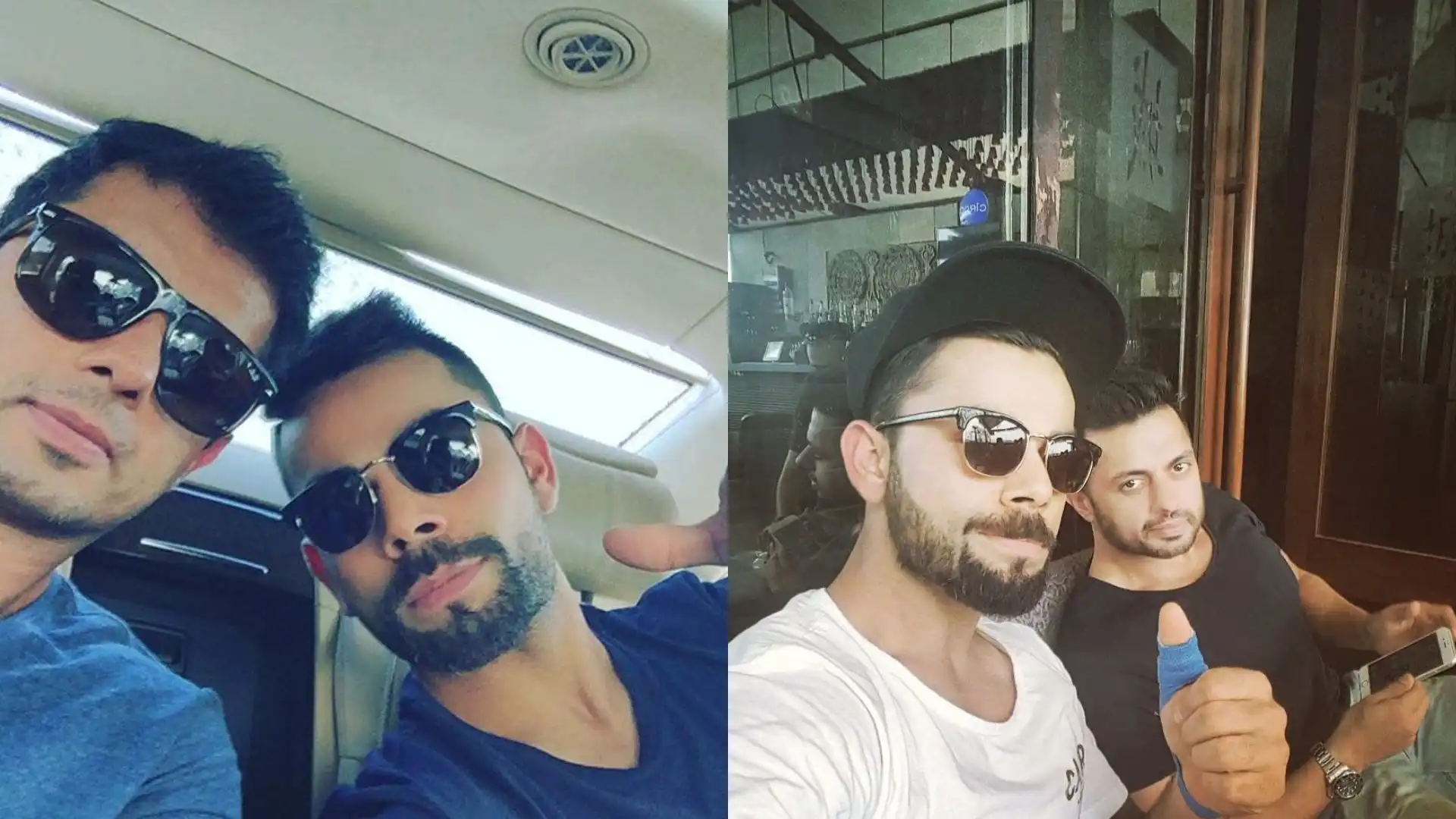 Virat Kohli and Bunty Sajdeh (X.com)
Bunty Sajdeh, the founder of Cornerstone and the sibling of Rohit Sharma's wife Ritika Sajdeh, and Virat Kohli have finally called it quits. The reason for the breakup is currently unknown, but reputable sources have confirmed to News18 that Kohli intends to launch his own business shortly and is currently in the process of registering it.
Since joining Cornerstone over a decade ago, Kohli and Bunty, Rohit Sharma's brother-in-law have developed a strong friendship over the years. According to News18, Bunty's Cornerstone was forced to let go of players like Rohit, KL Rahul, Ajinkya Rahane, Shubman Gill, and others who believed that Virat was the only person the company cared about.
Here's what the News18 report read, as quoted by a source
"Yes, Kohli and Bunty have parted ways after a very long and successful partnership. Over the years, there are a lot of other cricketers who've parted ways with Cornerstone. Rohit, KL Rahul, Ajinkya, Shubman and others. But Virat and Cornerstone were inseparable. Now, that relationship is over too."
Together, Bunty and Kohli accomplished many great deals, one of which being the Rs 100-crore partnership with Puma.
Bunty's Cornerstone featured many high-profile athletes in addition to the recently departing Kohli, such as PV Sindhu, Sania Mirza, Umesh Yadav, Kuldeep Yadav, and India's previous U-19 captain, Yash Dhull.