Sri Lanka Ready to Host Asia Cup 2023
---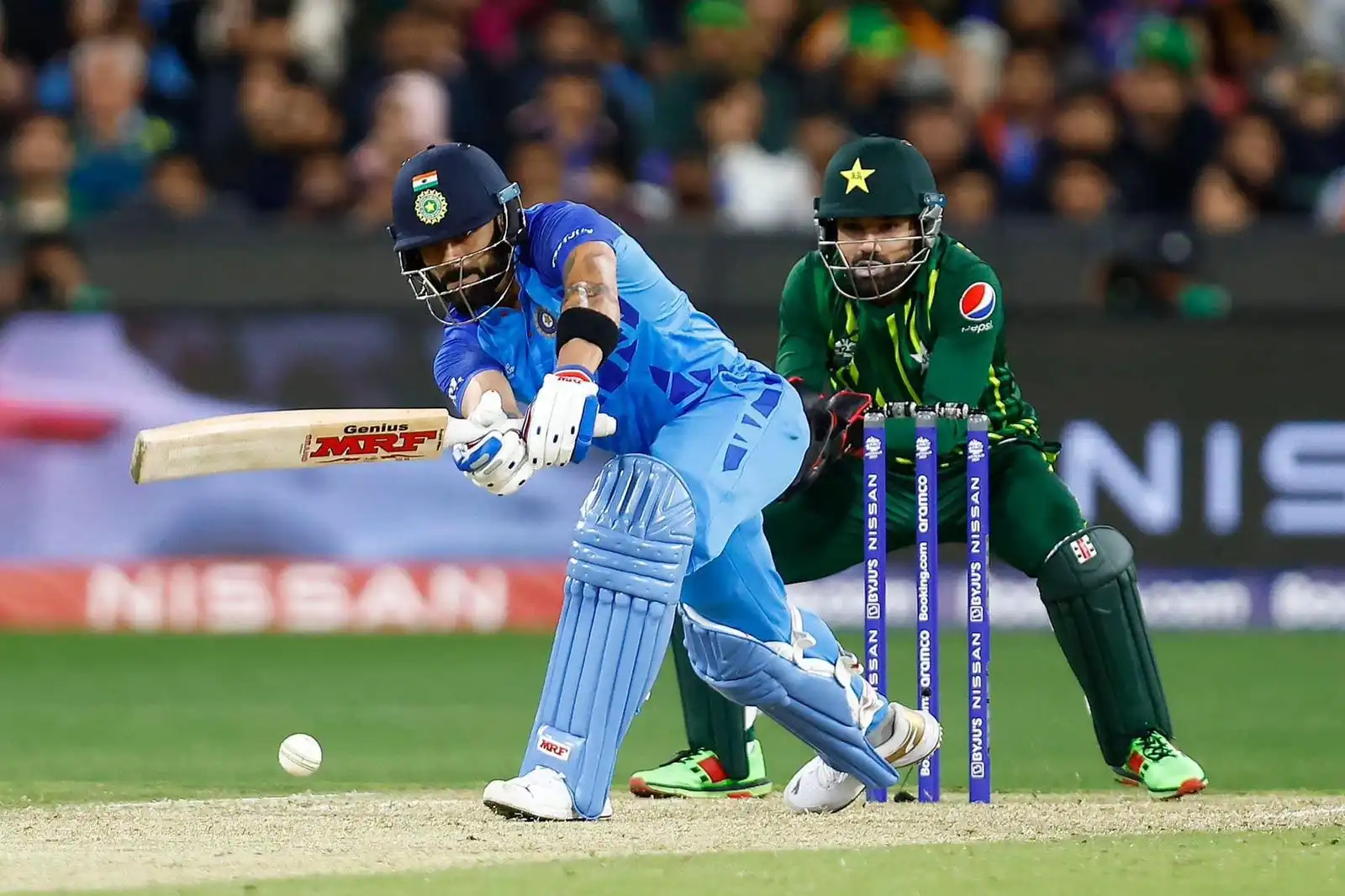 Virat Kohli playing against Pakistan (Twitter)
Asia Cup 2023 has created a lot of buzz in the last few months with lot of confusion regarding the venue for the continental cup after India made it clear that it will not travel to Pakistan, the original designated host of the competition. Since then, many different suggestions have been put forward by various stakeholders but nothing seem to be working out at the moment.
The hybrid model proposed by Pakistan has also not found any support from other Asian Cricket Council (ACC) members and the model most probably will be rejected in ACC meeting that will be held a few days later. However, a new possibility has opened up now with Sri Lanka ready to host the Asia Cup 2023.
According to the report by Cricbuzz, a top Sri Lankan Cricket (SLC) official has said that they are ready to host the Asia Cup on a short notice. It is understood that BCCI and other members want the Asia Cup to be played in a single venue contrary to the Pakistan's hybrid model. The model proposed that the Indian matches to be played in U.A.E while all other matches can be played in Pakistan itself.
After all the speculations, the final decision will be taken few days later in the ACC meeting but it seems that Pakistan has been isolated on the issue. Also, there will be more informal conversations during the IPL 2023 final where all representatives of all ACC members will be present except from Pakistan.
Pakistan might also skip the six-member continental tournament if the competition is not played in Pakistan as they have hinted before.
Pakistan's participation in World Cup 2023
PCB's isolation on the Asia Cup issue can trickle down to the World Cup 2023 as well. PCB chairman Najam Sethi has talked about reciprocity and said that if India is not ready to travel to Pakistan for the Asia Cup, they would also think about not travelling to India for the World Cup 2023.
However, the PCB chairman was criticized for his statement about the World Cup by Pakistan greats like Shahid Afridi, and it would be a big surprise if Pakistan don't participate in the world event.
Pakistan have also raised their concern about playing at Narendra Modi Stadium against India, but the BCCI seems to be in no mood to change the venue. So, we will most likely see the India-Pakistan game in the 2023 World Cup at the Narendra Modi Stadium in Ahmedabad.