WTC Final 2023 | Top 5 Performances by Indian Batters at The Oval
---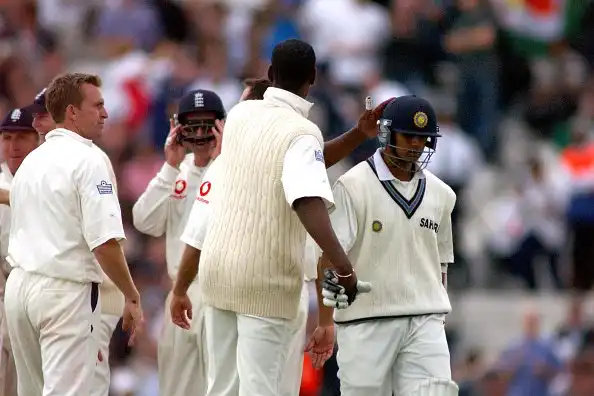 Rahul Dravid scored 217 at The Oval in 2002 [Source: Twitter]
All eyes shifting toward the UK as India and Australia prepare to fight it out in the middle for the coveted Test mace in the much-hyped ICC World Test Championship (WTC) 2023, which starts on June 7. The high-voltage encounter will be played at The Oval in London.
Interestingly, both India and Australia have won two Tests each at the venue, respectively, making this Test worth watching even more. In 14 Tests since 1936, India at The Oval have managed two wins, drawn seven, and lost five.
Despite a poor track record, Indian batters have enjoyed themselves at the Oval over the decades. Let's take a look at the Top 5 batting performances from Indian batters at this fated venue.
Vijay Merchant
On his second tour of England in 1946, Vijay Merchant showcased his class yet again. Merchant, who enjoyed his maiden outing at The Oval in 1936, scoring 100 runs in two innings.
The stalwart slammed his second Test hundred at Oval, scoring a brilliant 128 off 315, laced with 12 fours while opening, as almost all other batters struggling to score. The match ended in a draw, as India lost the series 0-1.
Merchant in two Tests at Oval amassed 228 runs at an average of 76.
Farokh Engineer
India's historic first-ever-series win in England, came from this very venue in 1971, when Ajit Wadekar-led handed the host a four-wicket loss in the third and final Test.
Flamboyant wicket-keeper Farokh Engineer steered India towards a memorable win in the second innings, scoring an unbeaten 59-ball 28. However, it was Engineeer's knock in the first innings for India that mattered.
Engineer slammed 55 off 111 balls which had no boundaries, where, unlike his natural style, the keeper showed composure and held on-end up for others to score.
Sunil Gavaskar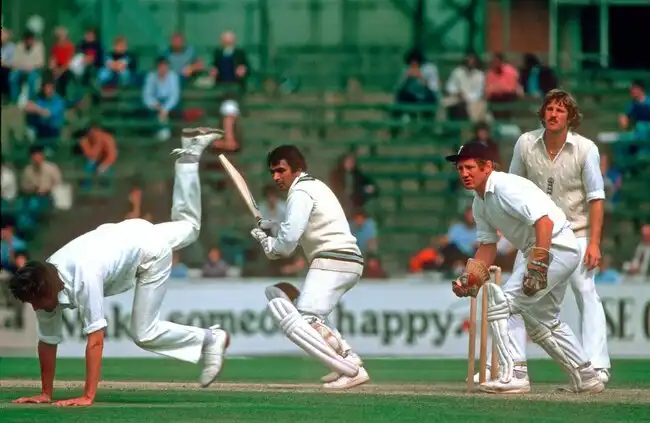 Sunil Gavaskar [Source: Twitter]
Sunil Gavaskar's mammoth 221-run knock against England at the Oval from 1979 in the fourth Test almost created history. Chasing 438 in the second innings, Gavaskar put India on the doorstep of victory on Day 5, where India missed out by just nine runs, and the Test ended in a draw.
The original 'little master' knock of 221 included 21 fours, which came off 443 balls, exhibiting resolve, and sheer control over his batsmanship. Ian Botham gifted Gavaskar a stump after the match, as England won the series 1-0.
This to date is the highest individual score for an Indian batter in Test in England.
Rahul Dravid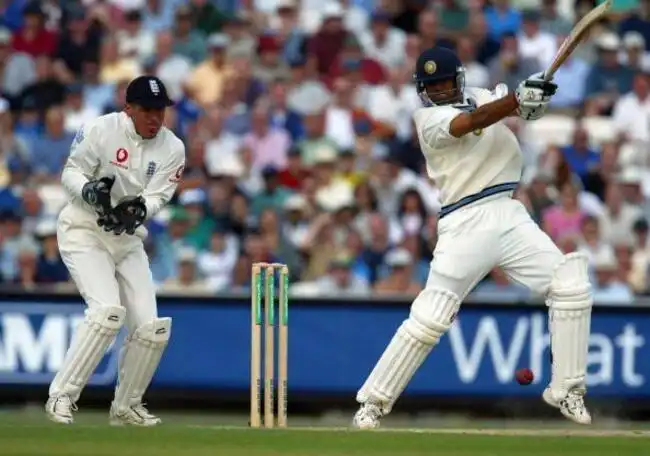 Rahul Dravid [Source:Twitter]
Rahul Dravid's love affair with England started in the 1996 tour itself, however, the middle-order established himself as an immovable force during India's 2002 visit. With a massive first innings of 515, England looked set to pounce on Indian batters at The Oval in the final Test, but they were confronted by Dravid, who had been a thorn.
Dravid was clinical in his approach, batting session by session, which saw his bat for ten-and-a-half hours in the middle, which ended in a run-out unfortunately. This was Dravid's second Test double-hundred, which had as many as 28 fours spread all over the ground. The match ended in a draw, thanks to a herculean effort by the-then vice-captain.
The current India coach averaged 110.75 at The Oval, with 443 runs in three Tests with two tons and one fifty.
Rohit Sharma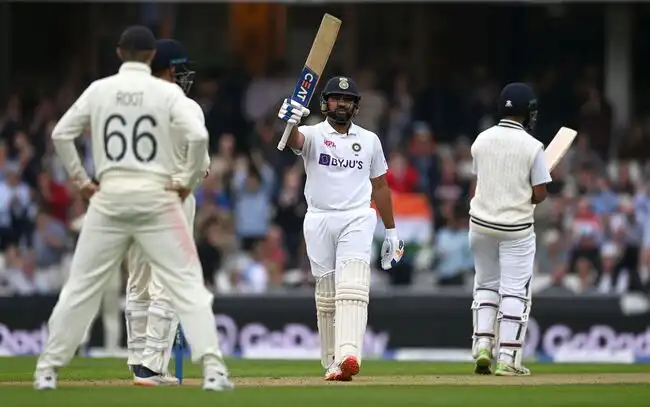 Rohit Sharma [Source: Twitter]
India's current all-format skipper shut his critics down with a timely hundred in England, where he demolished England's attack. After a disappointing first innings, Sharma showed grit and character the second time around, which helped India lay down a massive 368 run target.
Sharma's only Test hundred away from home had 14 fours and one massive six, which came at The Oval, and was filled with cover drive and pull shots. India went on claim victory in the Test, only their second at the venue in last 40 years.