Joe Root to Babar Azam: Top 5 Batting Performers in WTC 2021-23 Cycle
---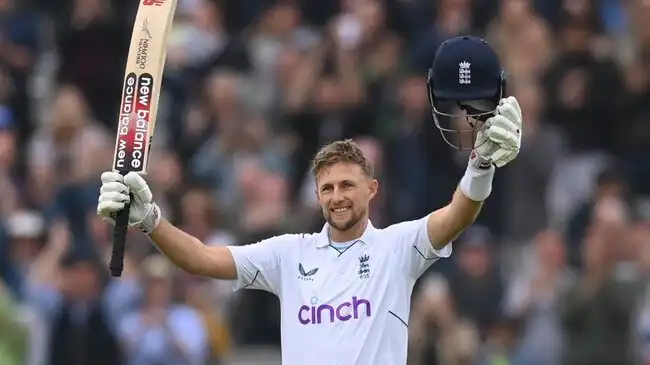 Joe Root scored 1,915 runs in WTC 2021-23 cycle [Source: Twitter]
The ICC World Test Championship (WTC) 2021-2023 Cycle has finished, and it has produced enthralling, riveting, and mind-boggling cricket for fans and spectators to feast their eyes upon. The culmination of the current 2021-2023 cycle, will take place on June 7, when India and Australia face each other for the coveted Test mace in the WTC Final at The Oval.
Throughout the WTC 2021-2023 cycle, we have witnessed masterclasses of all styles — aggressive, disciplined, rigid, and outright explosive — from batters from all the participating nations as they battled hard to stake claim to batting supremacy.
Over the past two years, batsmen have churned out runs and backed their hard-working bowlers, who have often been on the receiving end of the stick. In this list, we look at the Top 5 batting performers for WTC 2021-23 cycle.
Joe Root
Joe Root [Source: Twitter]
A modern-day great Joe Root churned out runs against India in the first series of the new cycle, scoring two centuries. The England Test skipper suffered a slump in Ashes Down Under but found some form on the Caribbean tour.
However, England's dismal performance meant Root put down his papers as captain. With captaincy baggage off his shoulders, the 32-year-old ran riot in second-half of the WTC 2021-2023 cycle. Root imbibed coach Brendon McCullum's 'BazBall' approach and started batting with more aggression while maintaining his technical superiority.
Root ended the WTC 2021-23 cycle as leading run-getter with 1,915 runs with eight centuries and 6 fifties.
Usman Khawaja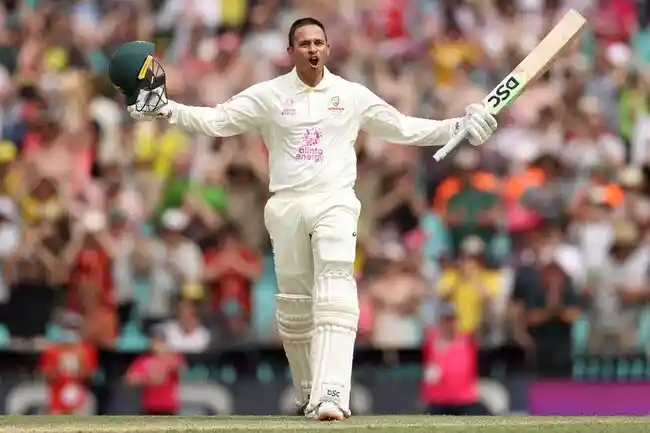 Usman Khawaja [Source: Twitter]
Making a comeback to the international side after a gap of two years is not easy, a myth that Usman Khawaja shattered with a tremendous return. Khawaja scored heavily in his first Ashes after 2019 and slammed 255 runs, which include consecutive centuries in Sydney Test.
The opener carried his form in Pakistan and milked opponent bowlers for a bucket load of runs on docile pitches. The 36-year-old slammed a career-best of 195 against South Africa along the way. Khawaja finished the 2021-23 with an impressive outing in India, amassing 333 runs with one hundred.
Khawaja scored 1,608 runs in just 16 matches at an average of 69.91 with six centuries and seven fifty+ scores.
Babar Azam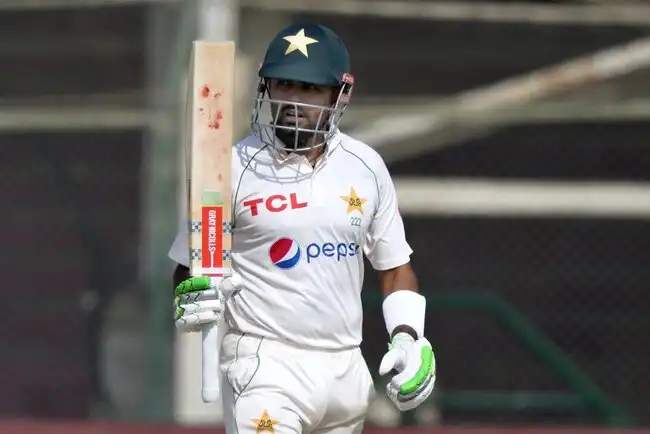 Babar Azam [Source: Twitter]
Pakistan skipper Babar Azam made the most of a WTC cycle, that had his nation play Test cricket on subcontinental conditions. Azam started off slowly in tours of Bangladesh and West Indies, scoring well below his standards, but found himself back in the thick of things in the home series against Australia.
A prolific run-getter for Pakistan, Azam dished out 196 in the three-match series, which had him stockpile 390 runs on flat and timid pitches. The 28-year-old did not show any signs of stopping in the remaining three series [England (h), Sri Lanka (a), and New Zealand (h)] and ensured as many runs as possible on pitches that were devoid of any bounce.
Azam finished WTC 2021-23 cycle with 1,527 runs with four tons and 10 half-centuries.
Marnus Labuschagne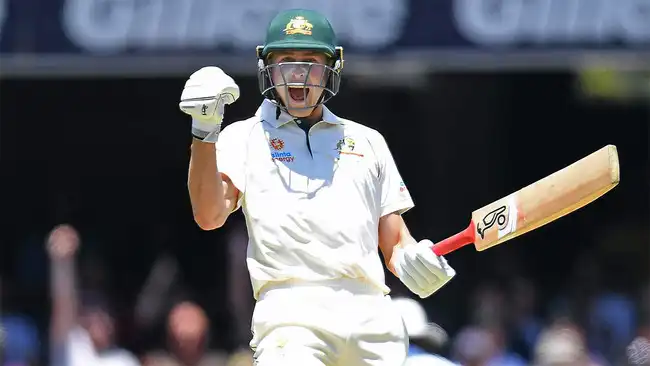 Marnus Labuschagne [Source: Twitter]
Labuschagne kickstarted the new cycle with a mellow outing against England scoring 335 runs in five Tests, which is well below his standards. The trend continued in Pakistan and Sri Lanka, where the middle-order batter struggled to get going on slow and low pitches.
However, with back-to-back home series against West Indies turned Labuschagne's fortunes. The 28-year-old plundered Windies bowlers for 502 runs with as many as three centuries. The South Africa-born finished the cycle with an underwhelming Border Gavaskar Trophy in India adding 244 runs to his tally.
Labuschagne finished with 1,509 runs with five hundred and as many fifties.
Jonny Bairstow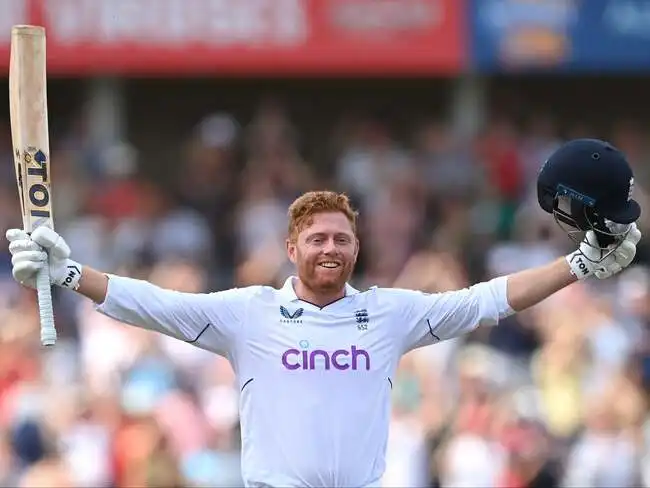 Jonathan Bairstow [Source: Twitter]
The embodiment of the 'BazBall' approach England's Jonathan Bairstow changed Test cricket batting forever. A slow starter, Bairstow only scored sporadically against Australia and West Indies, respectively.
However, with a new mindset taking over England's Test cricket, Bairstow found a new life in his career and adopted the aggressive approach, which reaped huge rewards. Slamming back-to-back four hundred, which include consecutive tons against India in a one-off Test, only solidified Bairstow's place in the XI.
A freak injury cut Bairstow's participation in the WTC 2021-23 short. The wicket-keeper batter nonetheless accumulated 1,285 runs with six centuries and two fifties at a staggering strike rate of 68.90.