'I Actually Felt Disrespected ...': David Warner Slams Cricket Australia over Ban-Captaincy Issue
---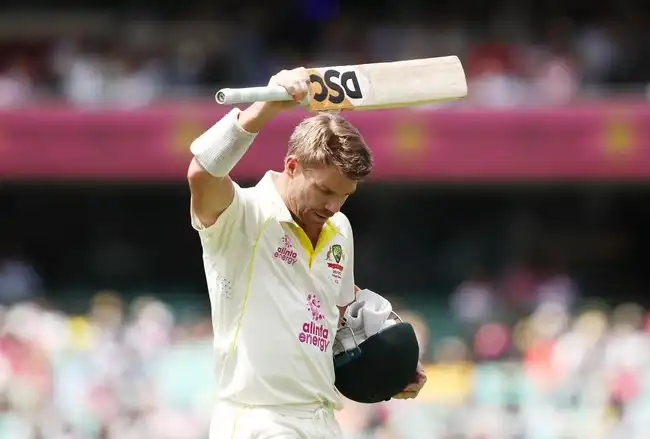 David Warner will seen in action for Australia in WTC Final 2023 [Source: Twitter]
Australian opener David Warner is currently in England preparing for the upcoming World Test Championship (WTC) Final 2023 against India, which will take place at The Oval on June 7. Warner has had a rough time on and off the field for a year, which includes his issue with Cricket Australia (CA).
CA had banned Warner from ever leading Australia, after his involvement in the infamous 'SandPaper Gate' scandal in South Africa in 2018. However, a change in CA's Player Code of Conduct Policy, saw the left-handed batter file a review appeal to overturn his lifetime ban on the captaincy.
The three-member independent panel wanted a public hearing, as opposed to the demand for a private one by Warner and CA.
Now, speaking to Sydney Morning Herald, Warner has hit out at CA for handling the whole issue, where the former skipper eventually withdraw the appeal in December 2022.
Here's what Warner said
"It was ridiculous. I wanted to put it to bed and they kept on just dragging it out and not giving answers. No one wanted to be accountable, no one wanted to make a decision. You have an administration where there seemed to be a lack of leadership,"
Warner explained how CA did nothing but drag the case along, and how the batter felt disrespected over how the authorities treated him during an ongoing Test match against West Indies last year.
"They could have nipped it in the bud straight away, but I'm getting a phone call day one, two, three of the Test matches and speaking to lawyers etc when I didn't need to. I actually felt disrespected in the way that I wasn't able to actually have a clear mind to play the game and concentrate on the game. So from that perspective it wasn't even like, 'Oh, let's stop and we'll come back to this.' It was nine months, it was launched in February (2022). I was extremely disappointed,"
Warner's Test status also hangs in balance, especially after a poor outing against India in the Border-Gavaskar series. There have been rumours circulating that Warner could be axed from the Test squad if he fails to deliver against England in the opening two Ashes Tests.