'You Gotta Take It,' Virat Kohli on Heated Exchange with Gautam Gambhir
---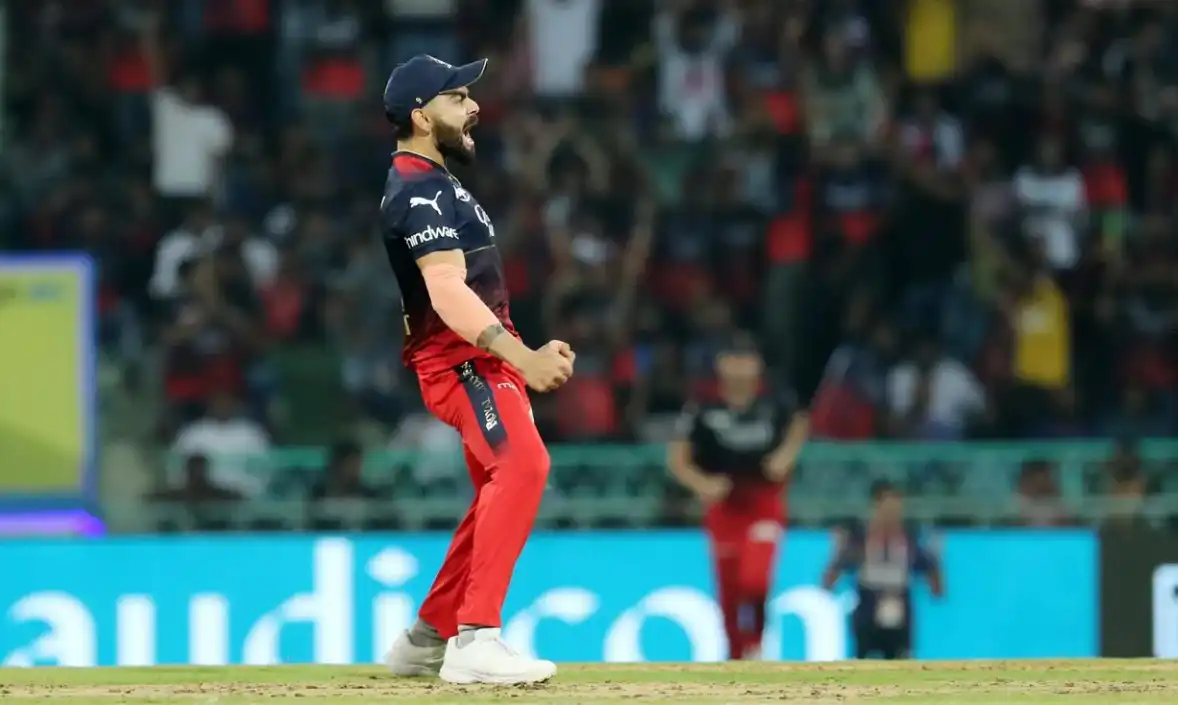 Virat Kohli was riled up against LSG (IPLT20.com)
Royal Challengers Bangalore's (RCB) talismanic batter, Virat Kohli, was at the heart of a pulsating encounter against the Lucknow Super Giants (LSG) at the Ekana Cricket Stadium on Monday which the visitors went on to win by 18 runs. The former RCB skipper's ebullient celebrations after each wicket fell were a testament to his passion and commitment to the game.
However, Kohli's exuberance spilled over after the match, resulting in a heated exchange with LSG mentor Gautam Gambhir. The fiery showdown resulted in Kohli and Gambhir being fined 100 percent of their match fees.
Kohli stated that in the heat of the moment, one must be prepared to accept the consequences of their actions. He further added that the team's victory on the road was significant, and the overwhelming support they received from the fans was a testament to the love and admiration they have garnered as a team.
"If you can give it, you gotta take it. Otherwise don't give it. It was a really important win on the road for us, the fact that we got more support than the home crowd is an unbelievable feeling, tells you how much we are liked as a team and how people come out and back us," said Kohli in a video released on RCB's YouTube channel.
The dynamic batter went on to describe the victory as a "sweet" one, with several reasons to feel proud. He particularly highlighted the character and determination displayed by the team in defending their total.
While the post-match altercation between Kohli and Gambhir may have soured the occasion, RCB will take solace in their impressive victory and the backing of their fervent supporters. As the tournament progresses, they will be hoping to build on this success and continue their pursuit of glory.