God only knows how he is playing: Chopra Lauds RCB Star's Resilience Against PBKS
---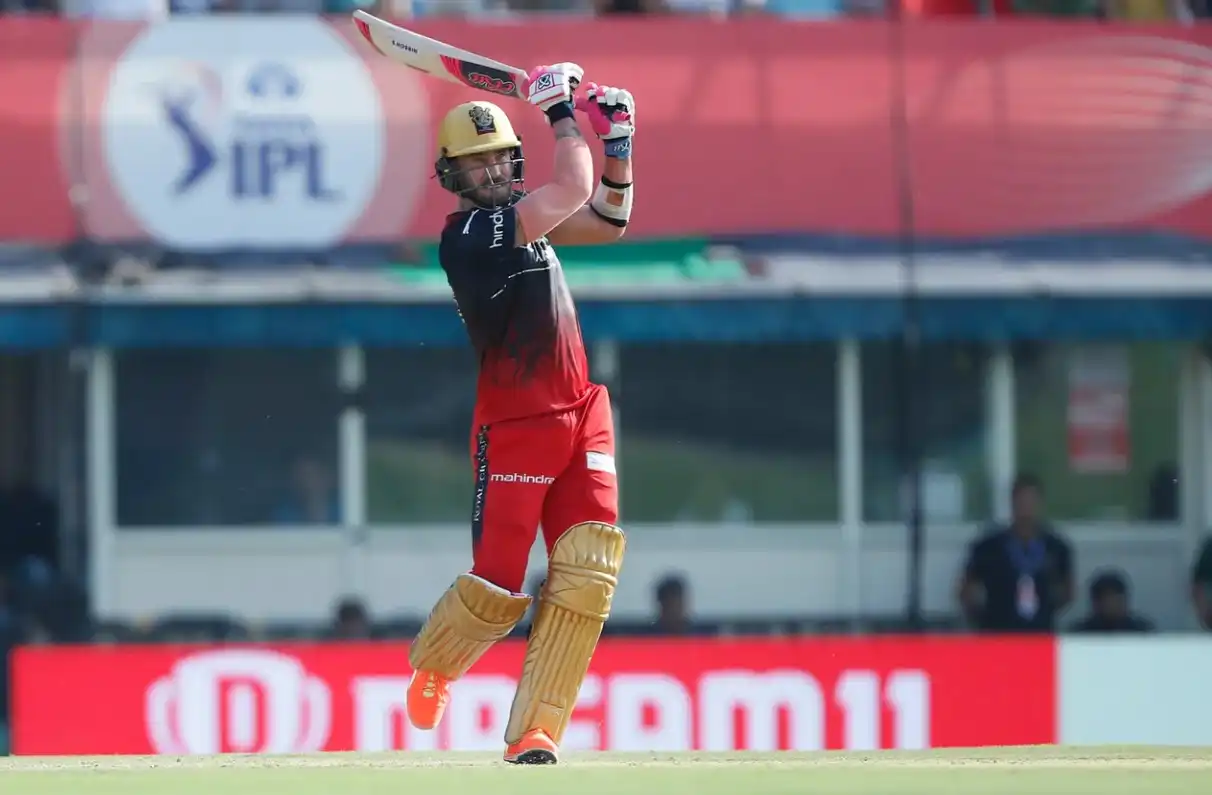 Faf du Plessis is the leading run-scorer in IPL 2023 after Match 28 (IPLT20.com)
South African batsman Faf du Plessis played a heroic knock despite a muscle tear in his ribs, leading the Royal Challengers Bangalore (RCB) to a thrilling 24-run victory over the Punjab Kings (PBKS) in their IPL 2023 encounter on Thursday.
Du Plessis blasted 84 runs off just 56 deliveries, taking advantage of the 'Impact Player' rule that allowed him to play despite his injury.
Faf Du Plessis played a magnificent inning against Punjab Kings 👏 #PBKSvsRCB #Cricket #IPL2023
Renowned cricket analyst and former Indian opener, Aakash Chopra lauded Du Plessis, who played as an "Impact Player" despite having a muscle tear in his ribs. He marvelled at RCB skipper's resilience, wondering how he managed to play through the pain.
"Faf du Plessis played as an Impact Player. He has a muscle tear in his ribs but the guy is still playing. God only knows how he is playing," said Chopra in a YouTube video on his channel.
The cricket pundit also drew parallels with Rohit Sharma, who also played as an "Impact Player" in a previous match, noting that the rule was a blessing for injured players who still wanted to contribute to their team's success.
"Rohit Sharma played that day due to the 'Impact Player' rule and here Faf played, which is actually a great blessing that they are at least getting a chance to play," added the erstwhile cricketer.
Chopra also commended Du Plessis and the stand-in RCB skipper Virat Kohli for their outstanding century partnership, during which they stitched together a total of 137 runs. The former Indian opener predicted that the RCB openers might have scored close to 200 runs if they had not slowed down towards the end.
"It seemed they would score 195-200 but they could reach 175 only. So I felt they slowed down slightly in the end," stated the renowned commentator.
He further attributed RCB's cautious approach to their lack of depth in batting, which forced Kohli to play more conservatively. He noted that Kohli played the anchor role while Du Plessis hit five sixes and ran at a better strike rate, indicating the two players had distinct roles in the team.
"Virat Kohli was a little bit on the slower side but these are roles both of them are playing, especially when they don't have depth in batting," concluded Chopra.
Despite Kohli and du Plessis' terrific opening stand of 137 and RCB having all ten wickets in hand, they only managed to score 37 runs in the last four overs, with none of their other batters reaching double digits.
However, the RCB bowlers put in a commendable effort, bundling out the PBKS for just 150 runs to secure a 24-run victory, propelling them to fifth place in the IPL 2023 points table.