Babar Azam's Ascendancy: The Unquestionable No. 1 in World Cricket
---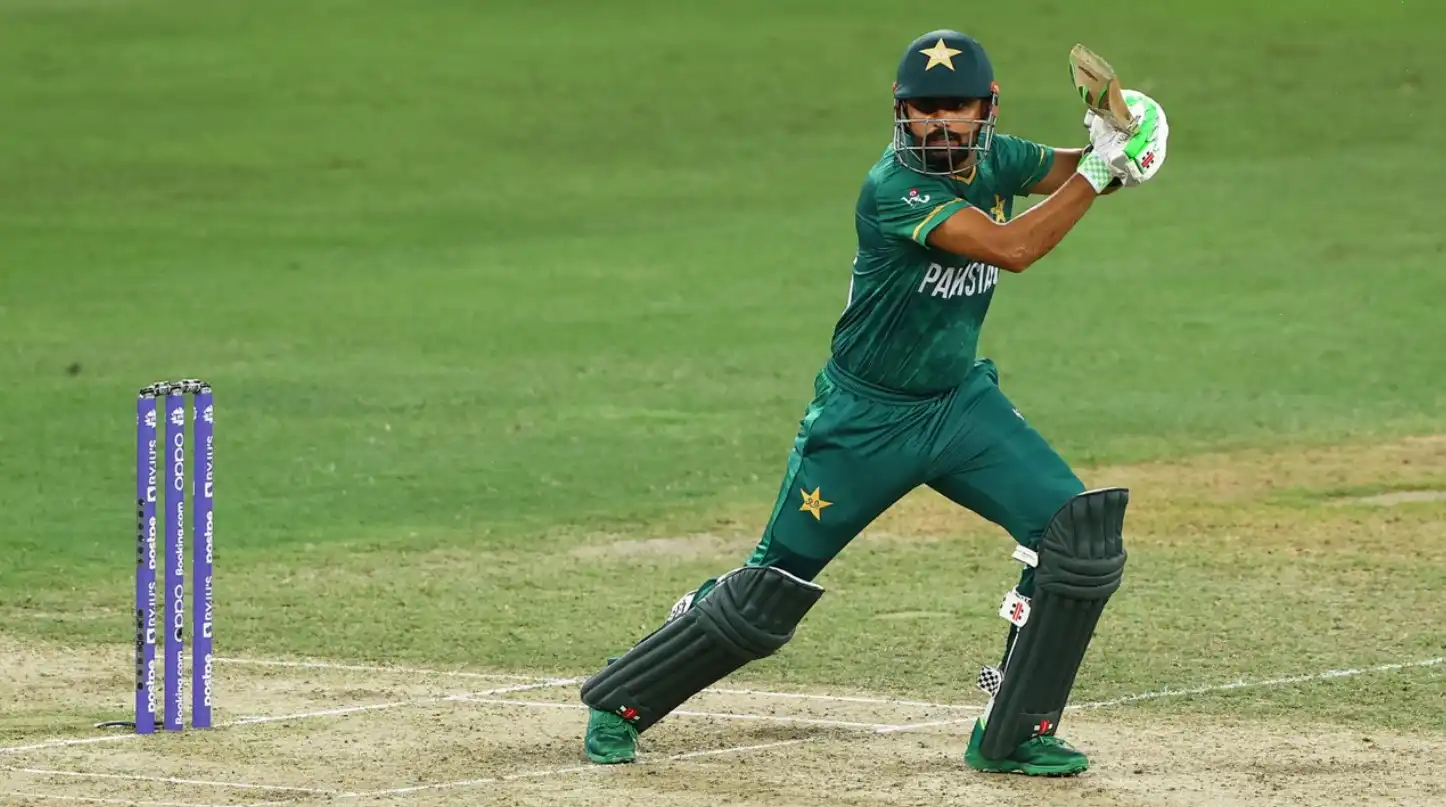 Babar Azam is the best cricketer in the world currently (ICC-Cricket.com)
When it comes to cricket, the title of the No. 1 cricketer in the world is one that sparks heated debates among fans and experts alike. Yet, amidst the vast array of exceptional talents, a shining star has emerged in recent years who has transcended boundaries and dominated across all formats of the game.
A player who possesses not only technical finesse but also an unparalleled ability to adapt to any situation thrown at him. Currently, standing head and shoulders above his contemporaries, this batsman has etched his name in cricketing folklore with his sublime strokeplay, unwavering consistency, and an insatiable hunger for runs. With each innings, he seems to push the boundaries of what is possible, leaving spectators in awe of his majestic prowess.
In the captivating world of cricket, where the bat and ball dance in perfect harmony, one name stands tall as a symbol of elegance, skill, and sheer brilliance is Babar Azam. Hailing from the land of the green, Babar has emerged as a beacon of hope for Pakistan cricket, carving his name among the greatest batsmen of this generation.
With a style that seamlessly blends power and finesse, the talented batter has stamped his authority across all formats, establishing himself as the undisputed master of the willow.
To truly appreciate Babar Azam's genius, one must delve into the depths of his prodigious numbers, which leave even the most ardent of statisticians awestruck. In the longest format of the game, Babar has amassed a staggering 3,696 runs in just 47 matches at an outstanding average of 48.63 with nine centuries and 26 fifties. This places him in the upper echelons of contemporary batsmanship, alongside the likes of Steven Smith and Virat Kohli.
Furthermore, in the shorter formats, Babar's record is equally awe-inspiring as he has notched 5,089runs (fastest to 5,000 runs) in 100 One Day Internationals (ODIs) at an astounding of 59.17 with 18 hundreds and 26 half-centuries. In T20Is, the prolific player has scored 3,485 runs in 104 Twenty20 Internationals (T20Is) at a remarkable average of 41.49 with three tons and 30 fifties.
The 28-year-old is the solitary batsman who has not only dominated across formats but has also managed to secure a spot in the top five rankings. The Pakistan batting maestro reigns as the No. 1 ranked batsman in ODIs, showcasing his remarkable skill and finesse in the limited-overs arena.
Additionally, Babar holds an impressive third position in the T20 International rankings, where his ability to adapt to the game's fast-paced nature is on full display. Even in the traditional form of the game, he secures a commendable fifth spot in the ICC rankings. This exhibits the Pakistan captain's versatility and adaptability across all formats and solidifies his position as the unrivalled maestro of the present era.
In modern-day cricket, Babar's exquisite technique, which is a blend of grace and solidity, sets him apart from his peers. At the crease, he resembles an artist, meticulously crafting his strokes with a painter's precision.
The Lahore-born cricketer's footwork is poetry in motion as he dances down the track to spinners, effortlessly drives through the covers, and elegantly flicks the ball through the leg side. His immaculate timing and ability to find gaps in the field testify to his unmatched skill.
One of Azam's most remarkable attributes is his composure under pressure. Babar's temperament remains unflappable, whether it be a chase of a mammoth total or a crucial stage in a test match. He possesses an innate ability to assess the situation, meticulously construct his innings, and anchor the team's batting line-up. Moreover, his consistent performances in successful run chases underline his ability to perform when it matters most.
However, Babar's artistry extends beyond the numbers. His ability to adapt to different conditions and opposition truly separates him from the rest. Whether it be the seaming tracks of England or the bouncy pitches of Australia, Babar's technique remains unfazed, allowing him to conquer any challenge that comes his way.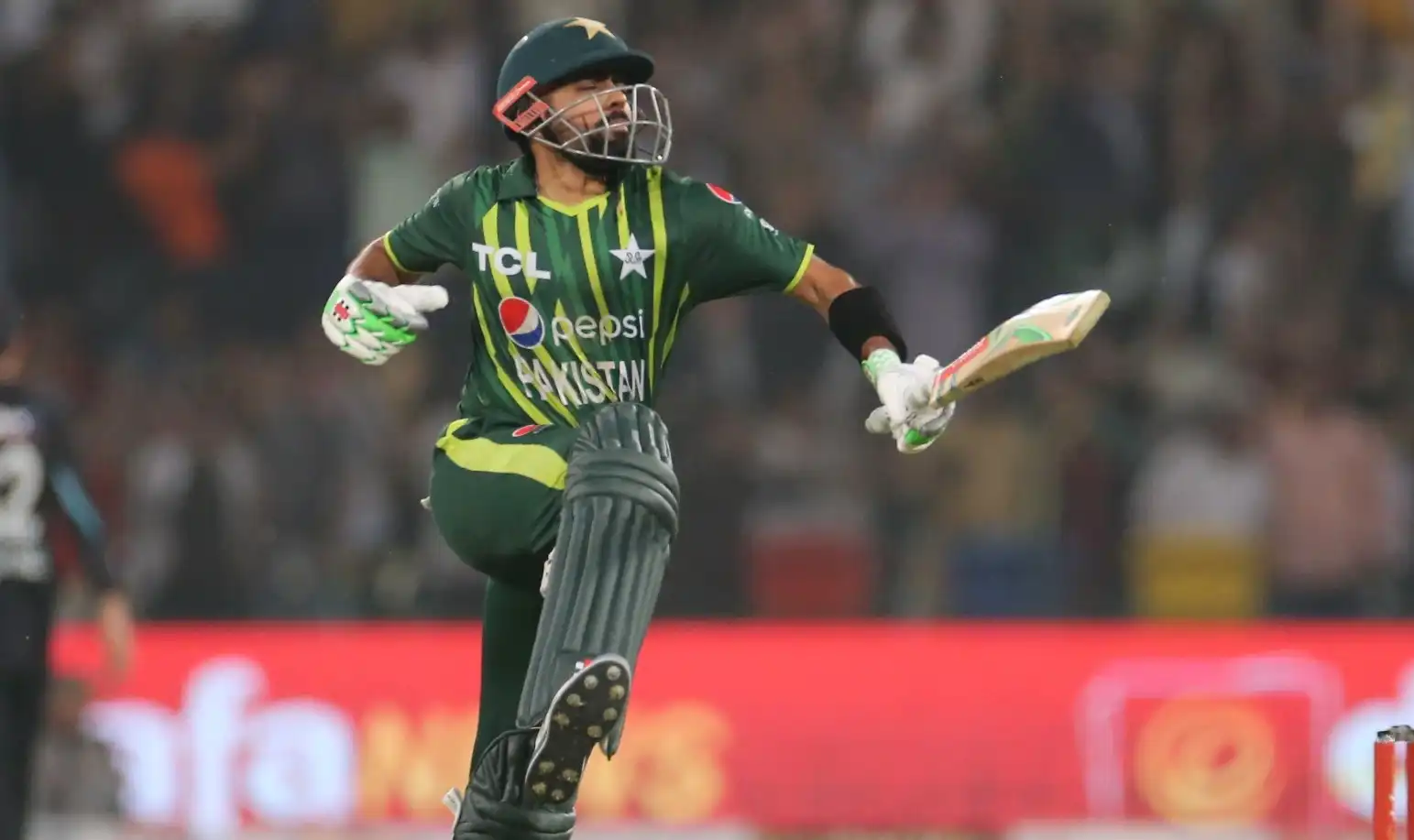 Babar Azam celebrating a century. (Twitter)

Moreover, Babar's quest for perfection is evident in his continuous evolution as a player. Despite achieving unprecedented success at a young age, he remains hungry for improvement. He constantly works on refining his game, fine-tuning his technique, and expanding his repertoire of shots. This dedication to self-improvement is a testament to his commitment and desire to be the No. 1 cricketer in the world.
Beyond his batting prowess, Babar's leadership qualities have also blossomed. Since being appointed captain of the Pakistan cricket team, he has brought a calm and composed demeanour to the role. His ability to lead by example and his astute cricketing acumen have rejuvenated a team in dire need of inspiration.
With his name etched in the record books and his mesmerizing stroke-play registered in the memories of fans worldwide, he has truly earned his place as the undisputed No. 1 cricketer in the world across all formats currently.