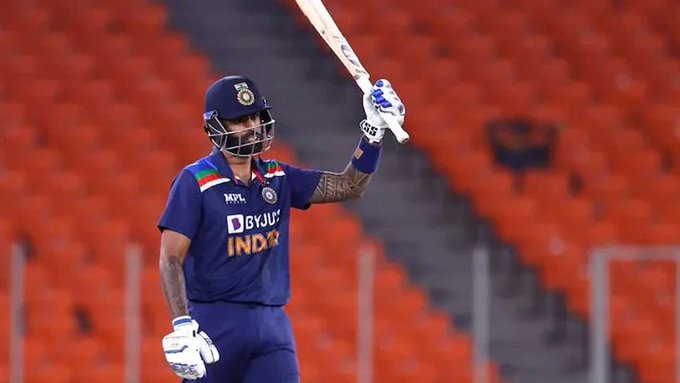 'He's an incredibly talented batter who can play 360 degrees': Gareth Delany on Suryakumar Yadav
India will make a short tour to Ireland for a two-match T20I series, with the first one being played on 26th June (Sunday) in Dublin. Ireland all-rounder Gareth Delany is excited about locking horns against a strong Indian side, particularly the likes of Suryakumar Yadav and Bhuvneshwar Kumar.
Suryakumar Yadav has been declared fit for the Ireland series after missing out on the five-match T20I series against South Africa. Meanwhile, Bhuvneshwar Kumar rolled back the years with his performance against the Proteas. The veteran pacer ended the series as the joint second-highest wicket-taker with six wickets to his name.
Having represented Ireland in 37 T20I games, Gareth Delany showered praise on Suryakumar Yadav for his dynamic batting style. The all-rounder also touched upon Bhuvneshwar Kumar's exploits in T20I Cricket, given his ability to bowl at a low economy rate.
"It'd be really cool to bowl to Suryakumar Yadav. He's an incredibly talented batter who can play 360 degrees and mix it up between power and finesse. Bhuvneshwar Kumar is also one of the world's best new-ball bowlers in T20 and has a very low economy rate for T20 cricket, so it would be a good challenge to go against someone of his calibre," said Delany.
Ireland starts off their summer with a challenging series against India. Gareth Delany recognizes the task in front of them. However, he remains optimistic about putting in two great shifts.
"It's an incredibly exciting opportunity to go against the world's best as we start off our international summer of fixtures. It'll be a very stiff challenge against some of the best players in this format but it's very exciting all the same. Hopefully, we'll be able to put in two strong performances," Delany added.
India will be without several first-team players who are a part of the red-ball camp for the final Test against England. Nevertheless, the T20I squad is packed with talent and experience, led by IPL-winning skipper Hardik Pandya.