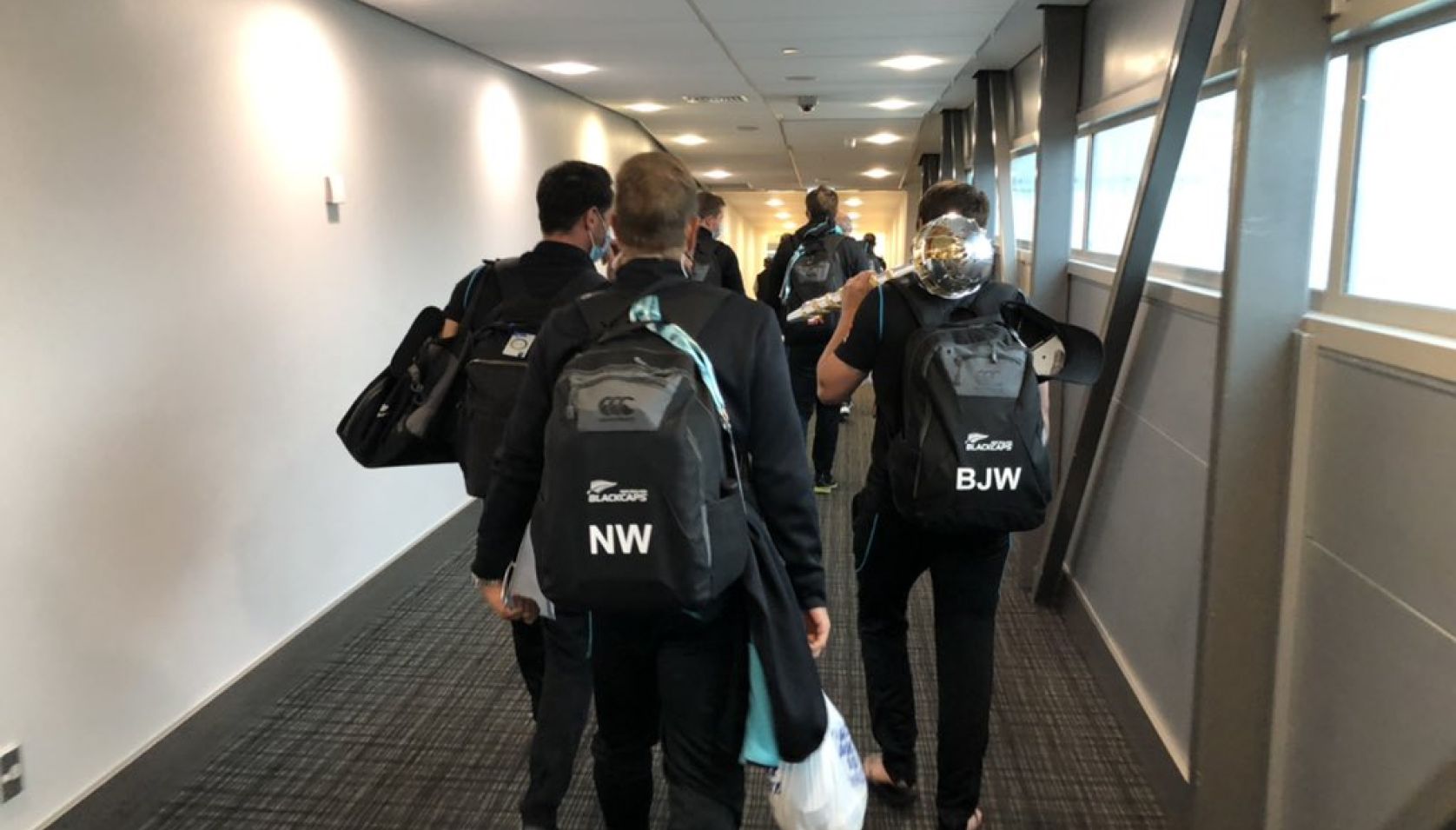 New Zealanders to book date with the Mace as WTC Trophy goes on countrywide tour
The ICC World Test Championship trophy or the Mace will be going on a week-long, nationwide tour of New Zealand, the New Zealand Cricket confirmed. The tour would start in Whangarei on Monday, July 26, with the highest wicket-taker for the BVlackacaps in the WTC, Tim Southee leading the caravan at his home town.
Other venues in the Kiwi nation where the trophy would be on display include Auckland, Tauranga, Hamilton, New Plymouth, Palmerston North, Wellington, Christchurch, Dunedin and Invercargill.
David White, CEO of NZC said that it was basically the demand of the people that he was persuaded to rethink the idea of the parade, having initially decided against it as many players from the team stayed put in the UK playing the T20 Blast.
"It's quickly become apparent that Kiwis want an opportunity to be part of, and to share in this historic achievement. We've been inundated with requests to do something so that New Zealanders can join in with the team and share the moment," White said in a media release.
"This is just as much a chance for our BLACKCAPS to say thank you to New Zealanders as anything else, and for NZC to express its gratitude to the country for creating an environment in which this was even possible," he added thanking the people of New Zealand for standing behind their team.
Will Sommerville, Jeet Raval and Todd Astle, the three players involved with the Blackcaps over the course of the WTC, but not part of the winning team in England would also be presented with their Winner's medals during the celebratory week.
Schedule of the Mace tour in New Zealand
26th July - Whangarei
27th July – Auckland (Eden Park)
28th July - Tauranga/Hamilton
29th July - New Plymouth/Palmerston North
30th July - Wellington
31st July - Christchurch
1st August – Dunedin (Forsyth Bar)
1st August – Invercargill (Stadium Southland)