[Watch] MS Dhoni Effortlessly Classes Out Shubman Gill With Lightning-Fast Stumping
---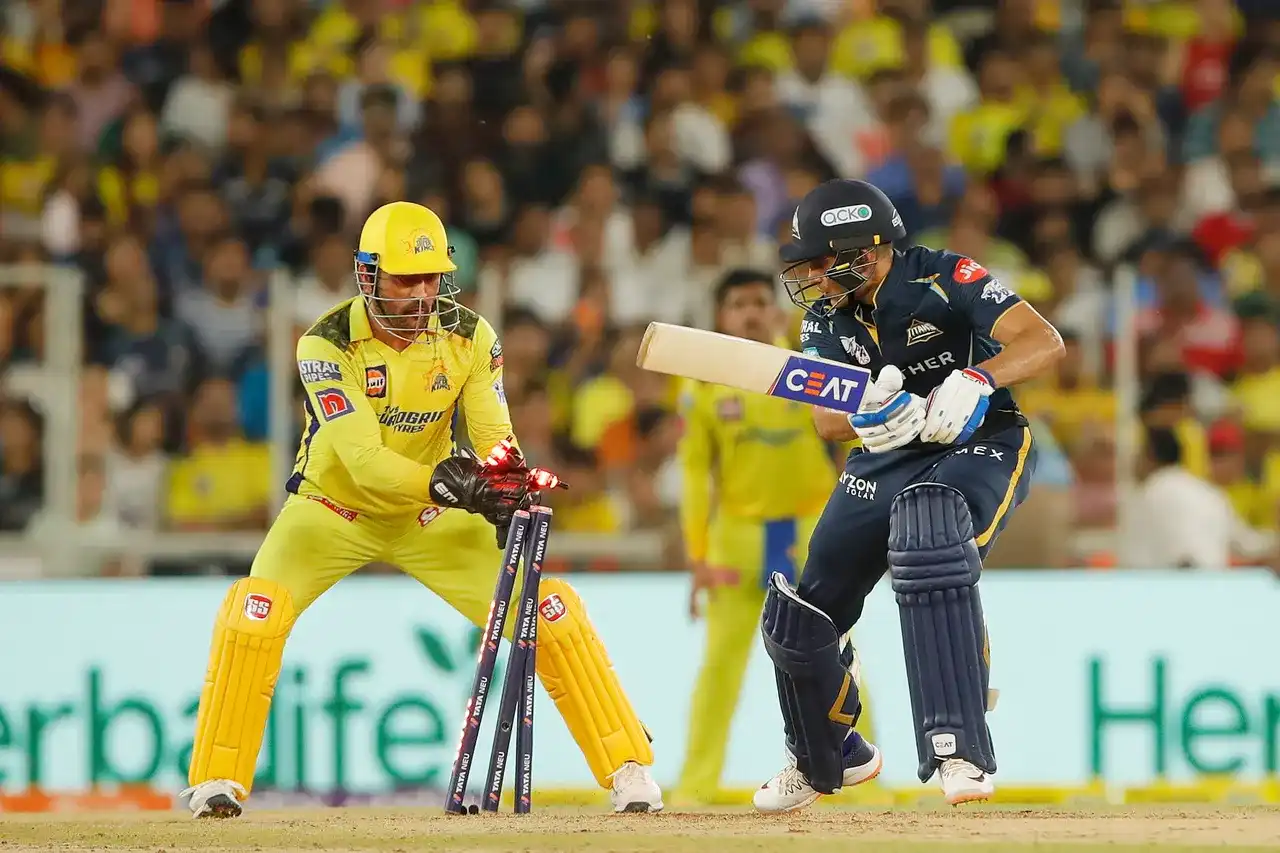 MS Dhoni Stumping Out Shubman Gill (Source: BCCI/IPL)
MS Dhoni and quickness go hand-in-hand and there isn't anyone who is not a fan of his lightning-fast hands behind the stumps. During the ongoing final between Chennai Super Kings (CSK) and Gujarat Titans (GT), 'Thala' as he is fondly known pulled off a heist to dismiss orange cap holder Shubman Gill.
It was the final ball of the seventh over being bowled by left-arm spinner Ravindra Jadeja which deceived the batter by a huge margin to beat him completely. Hence, skipper Dhoni took note of the opportunity in his classic style to remove the stumps in a flash and celebrated convincingly.
Later, the replays confirmed that Shubman's foot was out of the popping crease which saw him walking back to the pavilion. And not just this, it was later revealed that MS had a reaction time of just 0.1 second to inflict the stumping and he did that successfully.
This brought first wicket for CSK as they earlier dropped a few chances, infact, one in the second over but somehow, it didn't really hurt them bad. Previously, Gill was dropped by Deepak Chahar at square leg position when he was batting on the score of three.
Gill ended his innings on the score of 39 with GT being 67 for one after the completion of seven overs with Wriddhiman Saha still at the crease.