'They Have Suffered More Than Us...,' MS Dhoni Makes a Heartfelt Statement
---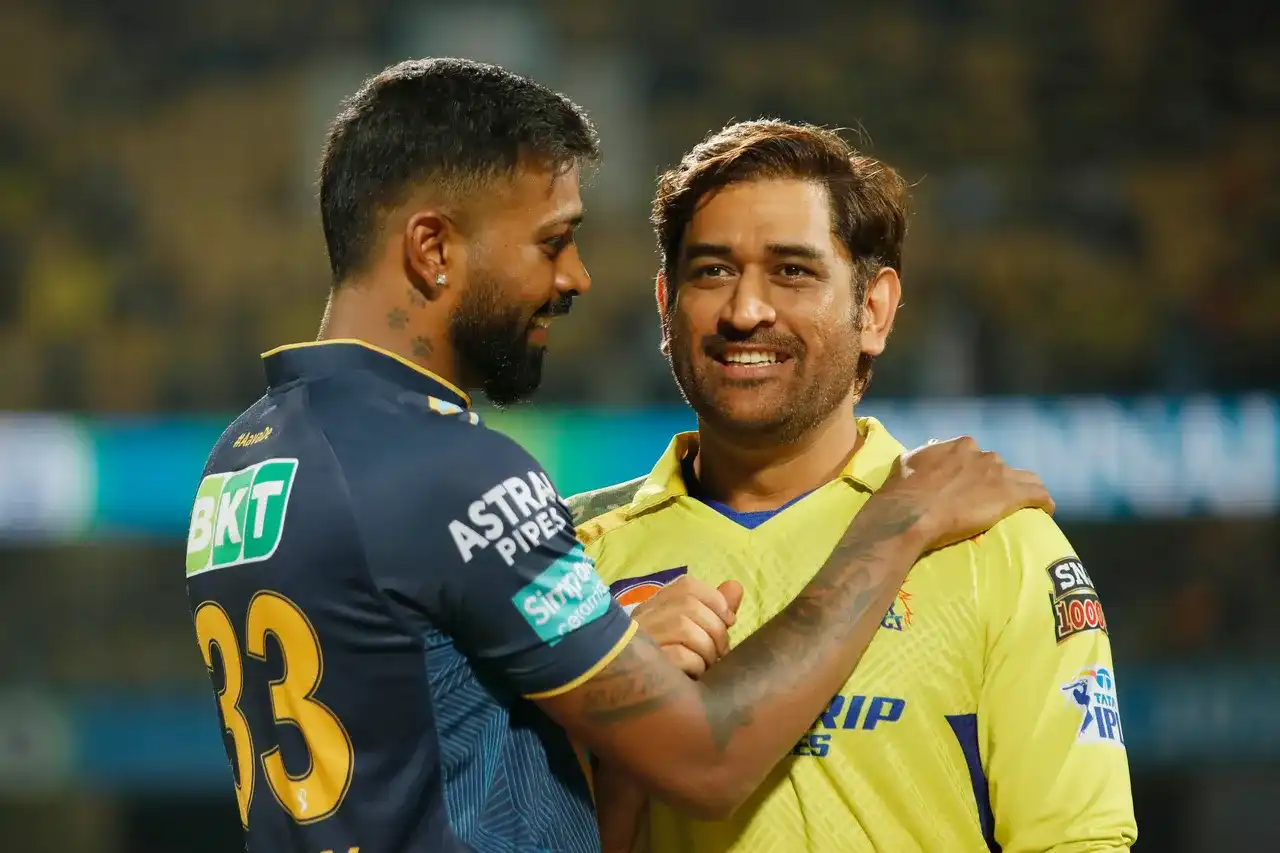 Hardik Pandya and MS Dhoni (Source: BCCI/IPL)
After waiting for almost 24 hours for the all-important toss of the Indian Premier League (IPL) Final to be played between Chennai Super Kings (CSK) and Gujarat Titans (GT), the MS Dhoni-led side chose to bowl first after the coin fell in his favour.
Talking about the conditions, Dhoni mentioned that their still some forecast for the rain which makes it a no-brainer for them to go ahead with the chase. Adding to it, he remarked that they have waited quite a lot for the game to begin which makes it even for both sides.
Also, 'Thala' praised fans for their commitment and observed that the fans have suffered more than the players to attend this game. Moreover, MS revealed that they are playing with the same team for this game which shouldn't be a surprise as they haven't made much changes to the XI.
"We will bowl first with the overhead conditions and rain forecast around. We always take it into consideration and hence we are bowling first. I think it is the same with both teams as both were in the dressing room the whole evening yesterday. The fans have suffered more than us and credit to them for the way they are supporting us. Yes, the pitch has been under covers for a long time. It is the same squad."
Now, with a huge task in hand, it will be interesting to see if CSK gets the better of their opponents in their quest for the fifth IPL title.