Sensational Efforts from Siraj-Shami Bring India in Game; Australia Lose 4 More Wickets
---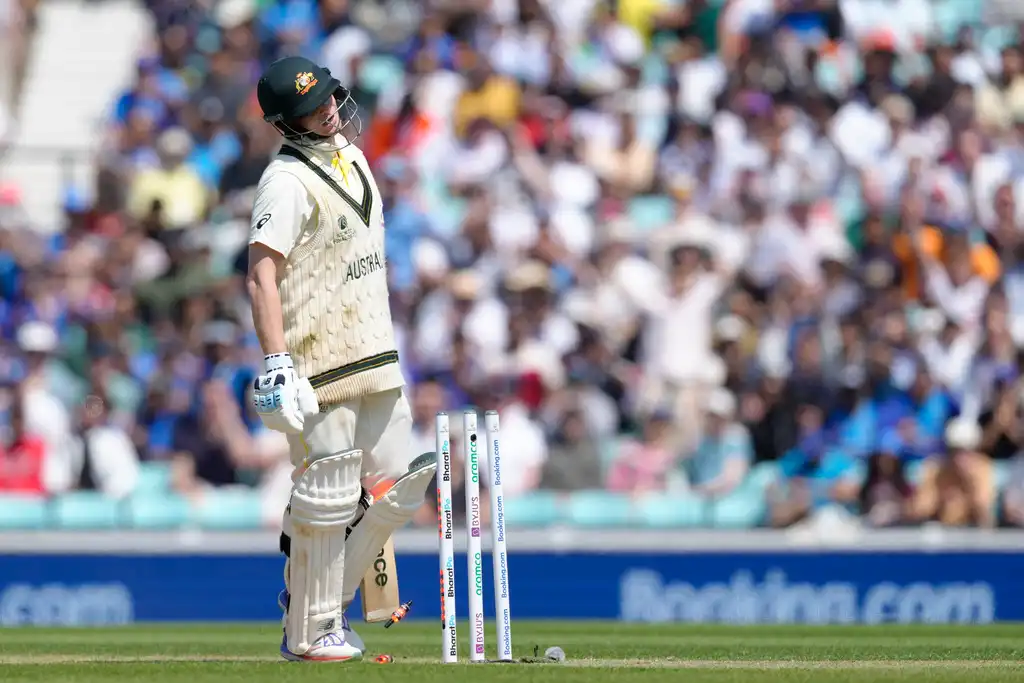 Australia lost 4 wickets in the session (AP Photo)
India needed a miracle on Day 2, and they got that miracle as the Indian seamers finally made the cherry talk and removed four wickets in the first session of Day 2 to give India a glimmer of hope. However, Australians - with 422 runs in the bank - are in the driving seat in the much-anticipated World Test Championship (WTC) Final at The Oval.
Talking points
Head, Smith started off well and aggressively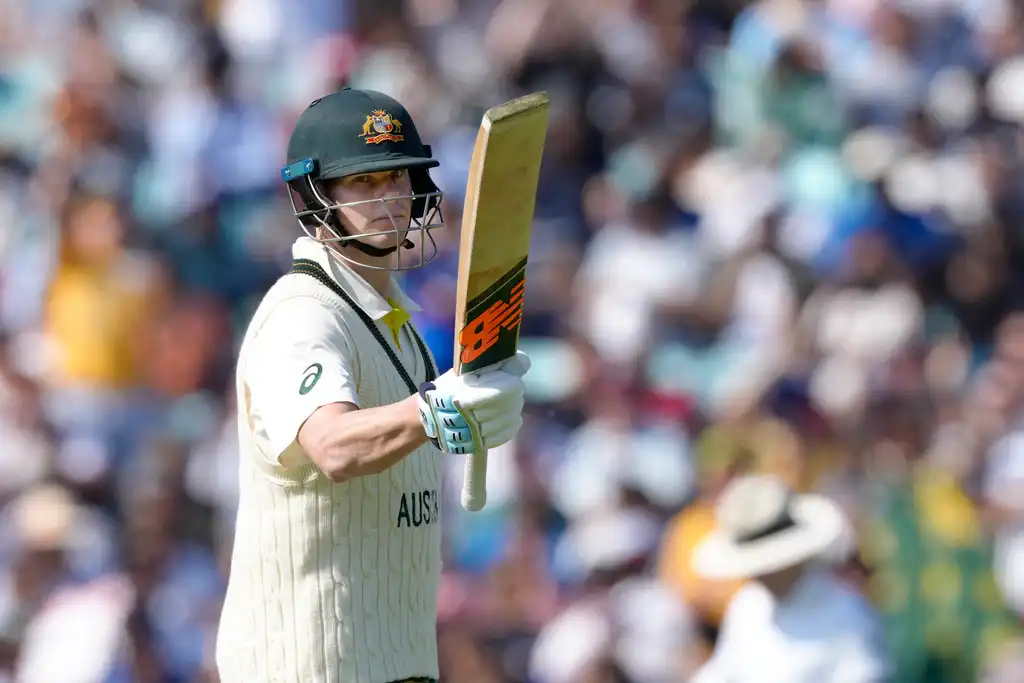 Smith scored his 31st Test century in WTC Final 2023 (AP Photo)
With a considerably newer ball, Captain Rohit Sharma asked his prime bowling weapons - Mohammed Siraj and Mohammed Shami - to deliver after a torturing day where the Aussies had it their way, scoring 327 runs for the loss of just three wickets.
Travis Head and Steve Smith, the heroes from Day 1, didn't waste any time and did the same that they were doing yesterday. The former Australian captain was the first one to begin the assault as Smith slammed Siraj for a couple of boundaries in the first over of the day to notch a record-breaking hundred.
Soon, his partner joined forces to register his fourth 150+ score in Test cricket. The Aussie dual scored boundaries at will, and at one moment, the session run rate was around 5 RPO. But then, an inspiring bowling spell from the Indians turned the tables.
Siraj-Shami's burst resulted in 4 quick wickets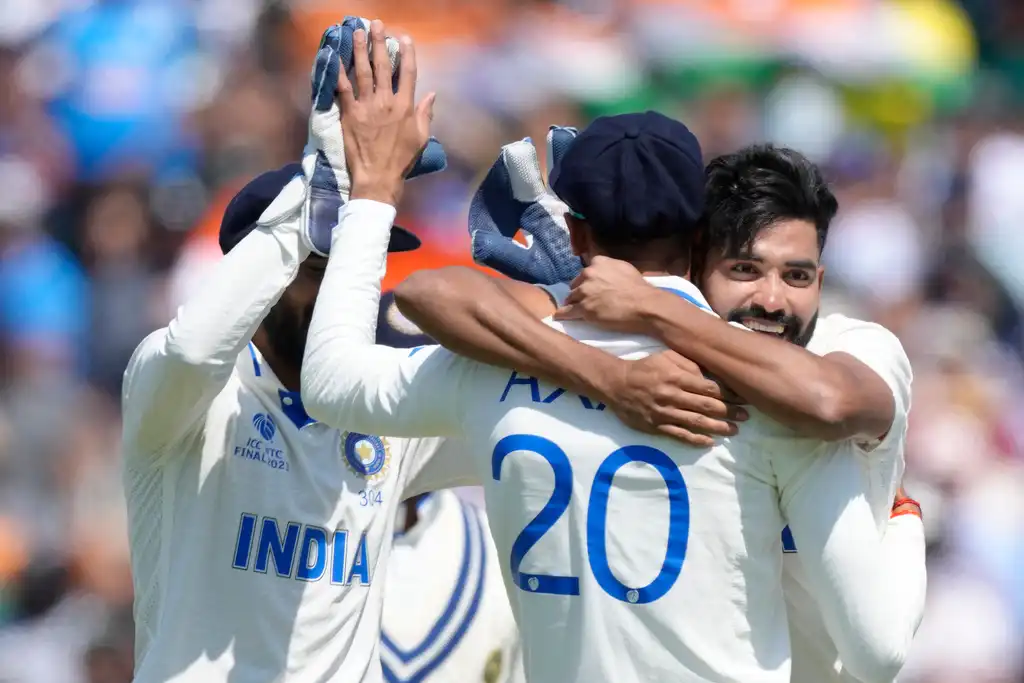 Siraj led the charge with the ball for India (AP Photo)
After getting some early-on tonking, Siraj challenged Head with his short ball burst, and the ploy eventually worked for the Asian side as the massive 285-run partnership was broken when the southpaw gloved down to the keeper, ending his enterprising knock on 163 after 174 balls.
Shami helped his seam-bowling partner by bowling beauty after beauty and eventually getting the wicket of Cameron Green as his prize.
And after their gritty spell, Umesh Yadav started off where his two colleagues left. He even bowled a snorter - as he bowled to Joe Root two years ago at the venue - to Smith that seamed away at the last second before coming with the angle to the right-hander. It left the Aussie batter stunned, and in the next over, Shardul Thakur removed the centurion.
A more wicket followed in the session when Mitchell Starc fell miles short against the substitute fielder Axar Patel.
Expectation
Finally, India have had one session in the play, which went their way; however, they still need to bag three more wickets before the batters could come to fight in the second innings. Meanwhile, the Aussies are already 422 steps ahead of the opposition in the WTC Final, the Rohit Sharma and co. will have to bat out of their skins if they want to challenge the Pat Cummins-led side.
Brief Score
Australia - 422-7 (109 over)
Travis Head - 163 (174), Steve Smith - 121 (268)
Shardul Thakur - 2/83 (23), Mohammed Shami - 2/101 (27), Mohammed Siraj - 2/106 (27)