[WATCH] Cometh The Hour, Cometh The Man: Lord Shardul Thakur Picks Up Steve Smith's Crucial Wicket
---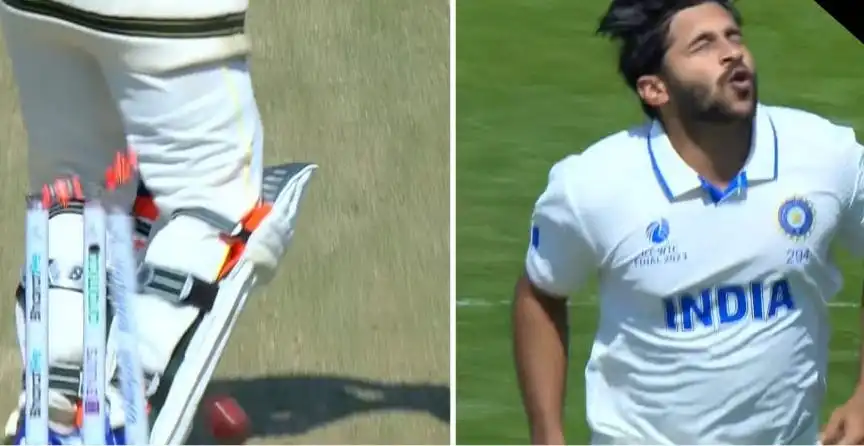 Shardul Thakur strikes once more!! India's well and alive in the game. (Twitter)

'Lord' Shardul Thakur rightfully deserves the prefix and there's no doubt about it. What an immaculate display of skill and technique as he strikes off his first ball of the second day and gets the prized wicket of Steve Smith.
He tried to deliver a length ball outside off, but ended up getting a thick inside edge onto the stumps, slamming the stumps and bringing an end to Smith's stellar 121-run marathon.
It was a good-length delivery, outside off, seaming away from Smith and the Aussie just poked at it without much foot movement. The ball caught the inside edge of his blade and knocked over the stumps to end a marathon knock from Steve Smith.
The highly anticipated five-day Test match, which carries immense importance as the ultimate prize in Test cricket, includes a reserve day to account for potential rain interruptions. A prime example of this was witnessed during the India versus New Zealand match in 2021 held in Southampton.
Both teams are fully committed to securing victory, leaving no aspect unaddressed. With such a significant contest at hand, the global audience is eagerly anticipating the outcome, eagerly awaiting to see which team will emerge as the victor.