From Sachin Tendulkar to Steve Smith: Here's Top Centuries In Cricket
---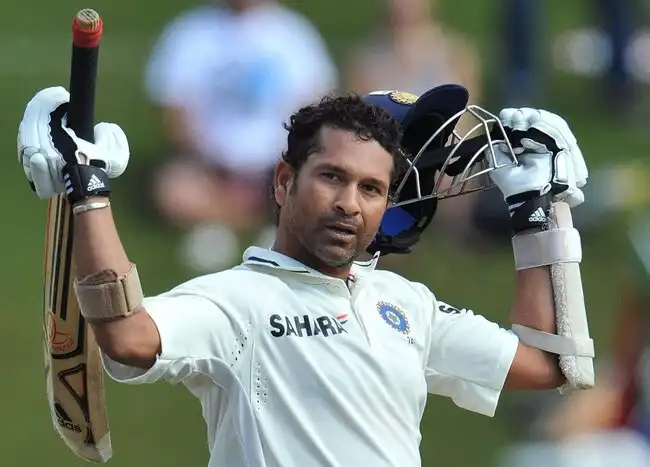 Sachin Tendulkar has 51 Test tons [Source: Twitter]
Tests are the pinnacle of cricket, and will always remain the most sacrosanct for any cricketer, who aspires to play the sport. For a player, to become a well-established cricketer, he or she needs to perform in the most gruelling format of the game, which challenges both mental and physical capabilities.
The real fight for a batter in a Test is to bat for long periods, which needs an ample amount of concentration, dedication, and a zen-like mind to score runs, let alone register a century.
For any cricketer, scoring a Test hundred is a dream come true, and over the years, some of the legends of the game have repeated this feat time and time again, etching their name in the record books.
In this list, let us have a read into the top 10 cricketers with the most number Test centuries.
Sachin Tendulkar (51)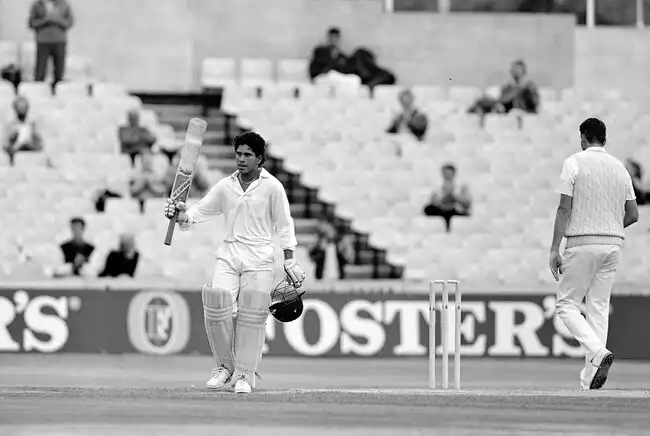 Sachin Tendulkar scores his maiden Test hundred against England in 1990 [Source: Twitter]
The Indian batting maestro Sachin Tendulkar remains the epitome of all batting records. Starting out aged 15, Tendulkar slammed his maiden Test ton in 1990 and went on to score his last hundred in 2011.
The Mumbai-born became the first player to reach 50 Test tons and finished his career with 51. In 200 Tests for India, Tendulkar slammed 15,921 runs with 51 hundred, and 68 fifties, apart from scoring five double-tons.
Jacques Kallis (45)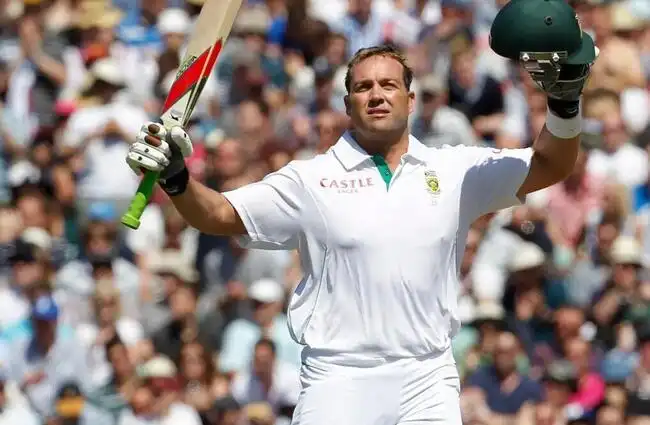 Jacques Kallis [Source: Twitter]
One of the most technically sound batters, South Africa Jacques Kallis comes second on the list. Starting his career as an all-rounder, Kallis announced himself on the world in his seventh Test, smashing a Test century at MCG against Australia, and never looked back since.
Kallis in 166 Tests for South Africa, amassed 13,289 runs which included 45 tons and 52 fifties. He also claimed 292 red-ball wickets, which only adds to his legacy.
Ricky Ponting (41)
Ricky Ponting [Source: Twitter]
A challenger to Tendulkar's throne, Australia's Ricky Ponting was a late bloomer, who only came to prominence in the early 2000s. Ponting played aggressive cricketer, and bludgeoned bowlers into the ground with his brutal hitting, which the batter showcased in his debut Test innings, scoring 96.
The World Cup-winning captain ended with 41 Test centuries and 62 half-centuries, which came in 168 matches for Australia, having piled up 13,378 runs.
Kumar Sangakkara (38)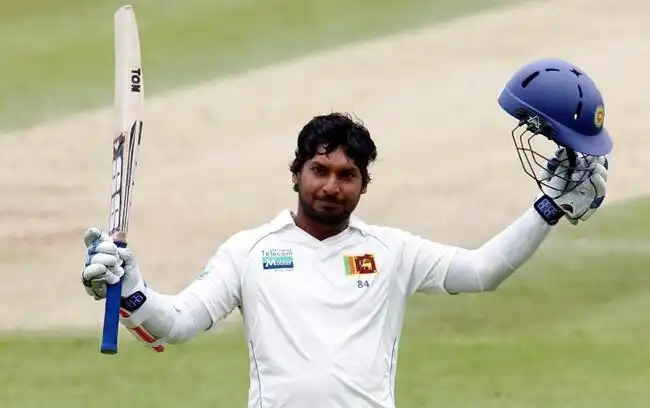 Kumar Sangakkara [Source: Twitter]
Sri Lanka's batting linchpin, Kumar Sangakkara redefined batting with his impeccable strokeplay in an era of brutal hitters. The wicketkeeper-batter played the bounce like no other Lankan player could. Overall in 134 Tests, Sangakkara struck 12,400 runs and scored as many as 38 Test tons for his nation.
Rahul Dravid (36)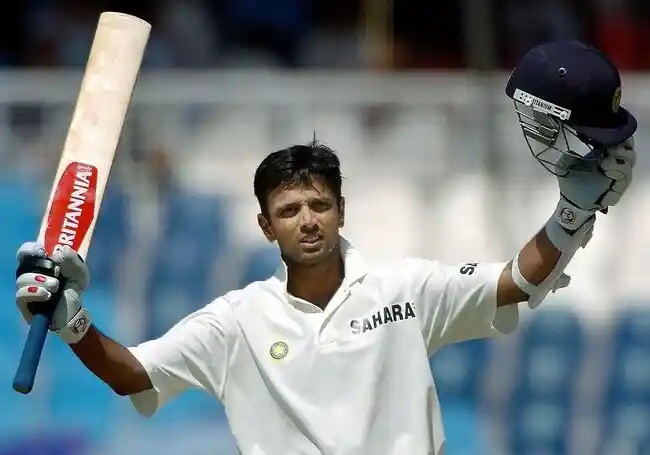 Rahul Dravid [Source: Twitter]
Living under Tendulkar's shadow is not easy, but Rahul Dravid craved a niche for himself, in what is still one of the strongest-batting line-ups India has ever produced. Dravid, who is known as 'The Wall' for his impregnatable defense, became India's backbone in Test cricket, while other batters rallied around him.
In 164 Tests, the current India coach accumulated 13,288 runs, and hit 36 centuries and 63 fifties.
Younis Khan (34)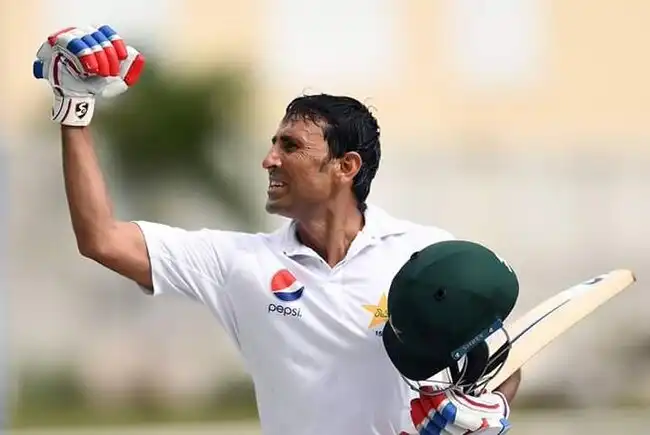 Younis Khan [Source: Twitter]
A man for all conditions, Pakistan's Younis Khan is a modern-day legend, who is the nation's first and only Test player to hit over 10,000 runs. Khan, displayed command and resolute in the middle, which inspired others within the team to stand up and perform.
Unlike Asian batters, Khan was not known for his style or pleasingness to the eye, he knew how to score runs, which was enough. In 118 Tests, Khan scored 10,099 runs, which included 34 hundred and 33 half-centuries.
Sunil Gavaskar (34)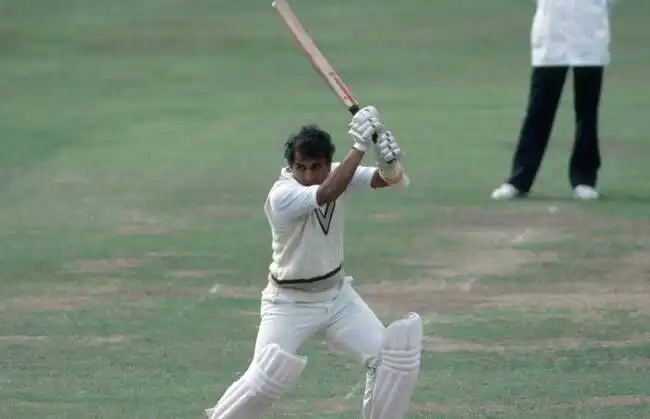 Sunil Gavaskar [Source:Twitter]
The original 'master blaster', Gavaskar rewrote record books in an era dominated by sheer pacer bowlers, where batting was tough and rough. Gavaskar became the first cricketer (male) to cross the 10,000-run mark in red-ball cricket, and surpassed Sir Donald Bradman's tally of 29 Test centuries, to hold the record for most centuries in the format for nearly 22 years.
The former Indian captain scored 34 centuries in 125 Tests and scored 10,122 runs, which also include 45 fifties.
Brian Lara (34)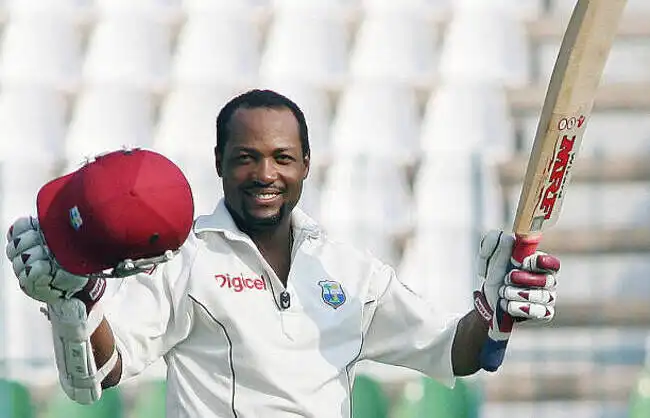 Brian Lara [Source: Twitter]
The Prince aka Brian Lara never got bored of scoring big runs, and still remains the only batter to hit 100, 200, 300, 400 and 500 in First-Class cricket. The West Indies batting wonder, pounded bowlers into the ground, before making a mockery out of them at will.
The left-hander genius scored 34 Test tons in 131 outings and amassed 11,953 runs with 48 half-centuries as well.
Mahela Jayawardene (34)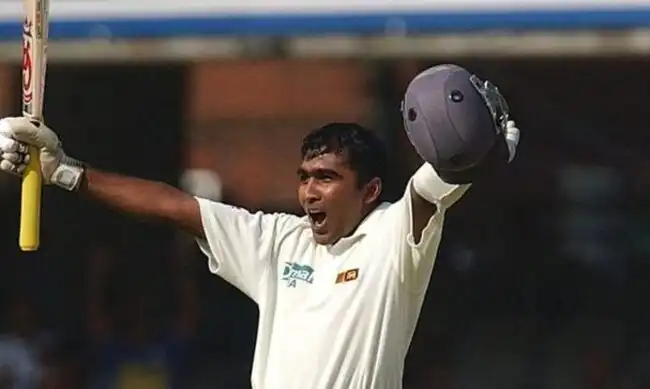 Mahela Jayawardene [Source: Twitter]
Mahela Jayawardene came into international cricket with a huge reputation and lived up to his expectations for Sri Lanka. An elegant and classic batter, Jayawardene formed the fulcrum of Lankan batting along with Sangakkara.
Relying mostly on hand and eye coordination while displaying minimal footwork, Jayawardene stockpiled 11,814 Test runs which include 34 centuries and 50 half-centuries.
Alastair Cook (33)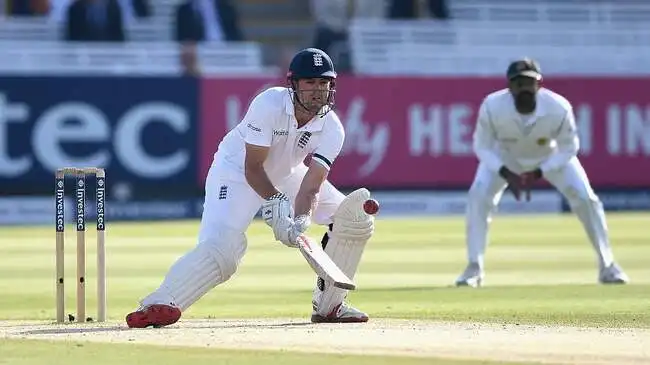 Alastair Cook [Source: Twitter]
England's most prolific scorer, Alastair Cook caps off an illustrious top 10 list. Cook, who is still playing County cricket, found his own methods to score runs, against fast bowlers or spinners, which were rather unconventional.
Cook's inherent quality to play for long, and show no signs of fatigue, ensured he slammed 33 Test centuries in a 161-long Test career. The former England opener amassed 12,472 runs while doing so as well.
Steve Smith (30)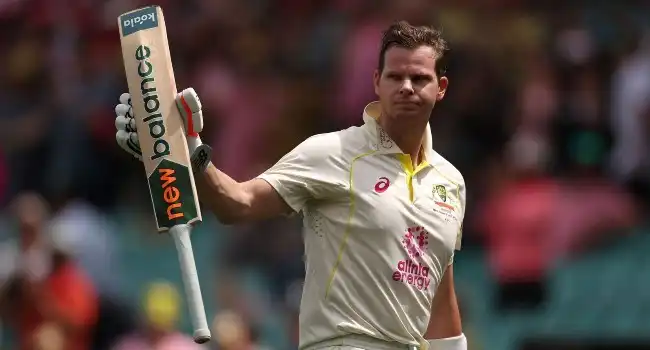 Steve Smith [Source: Twitter]
Amongst the active international cricketers, Australia's Steve Smith leads the list with 30 Test centuries, is closely followed by England's Joe Root (29), India's Virat Kohli (28) and New Zealand's Kane Williamson (28).