Virat Kohli opens up on his one-month break away from the game
---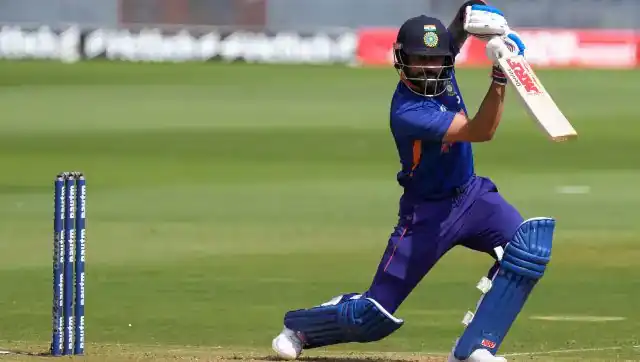 Kohli is hungry for runs. (PC-Twitter)
Indian stalwart Virat Kohli believes that it was important for him to take some time away from the game and come back fresher in the Asia Cup 2022.
Arguably, Kohli has been the most prolific batter of the current generation. His impeccable record speaks volumes about his class with the willow. But the man dubbed "King" Kohli has been plagued by a run of poor form and has been relieved of his captaincy of all formats since late last year after a dismal showing at the ICC Men's T20 World Cup in UAE.
Amid harsh criticism from fans and a section of former cricketers, Kohli took a month's break from the game to prepare himself for the upcoming Asia Cup and the T20 World Cup.
Earlier, Kohli told The Indian Express newspaper that the pressure of his career at times had a negative impact on his mental health.
Since his return to the scene, Kohli seems to have found his groove in the ongoing Asia Cup. He has registered three 30+ scores in three consecutive innings thus far in the tournament.
Kohli explains the importance of his time away from the field
Talking to the reporters after being defeated by Pakistan in the Super Four clash of the ongoing Asia Cup 2022, Kohli said that he shocked himself by not picking the bat in hand for one complete month, but also admits that it was the need of the situation at that time.
"See I never imagined leaving the bat, but at that time it became important for me, much more mentally that physically. But then you come back after 30 days and remember why you loved playing the game. It's very easy to get lost when people are chanting your name and you become a huge figure, but it's ultimately the game that I love that brings me back," said Virat Kohli in the post-match presser.
---
ALSO READ: Rohit Sharma, KL Rahul Achieve Huge T20I Partnership Milestone