Pakistan Players To Be Auctioned in IPL?
---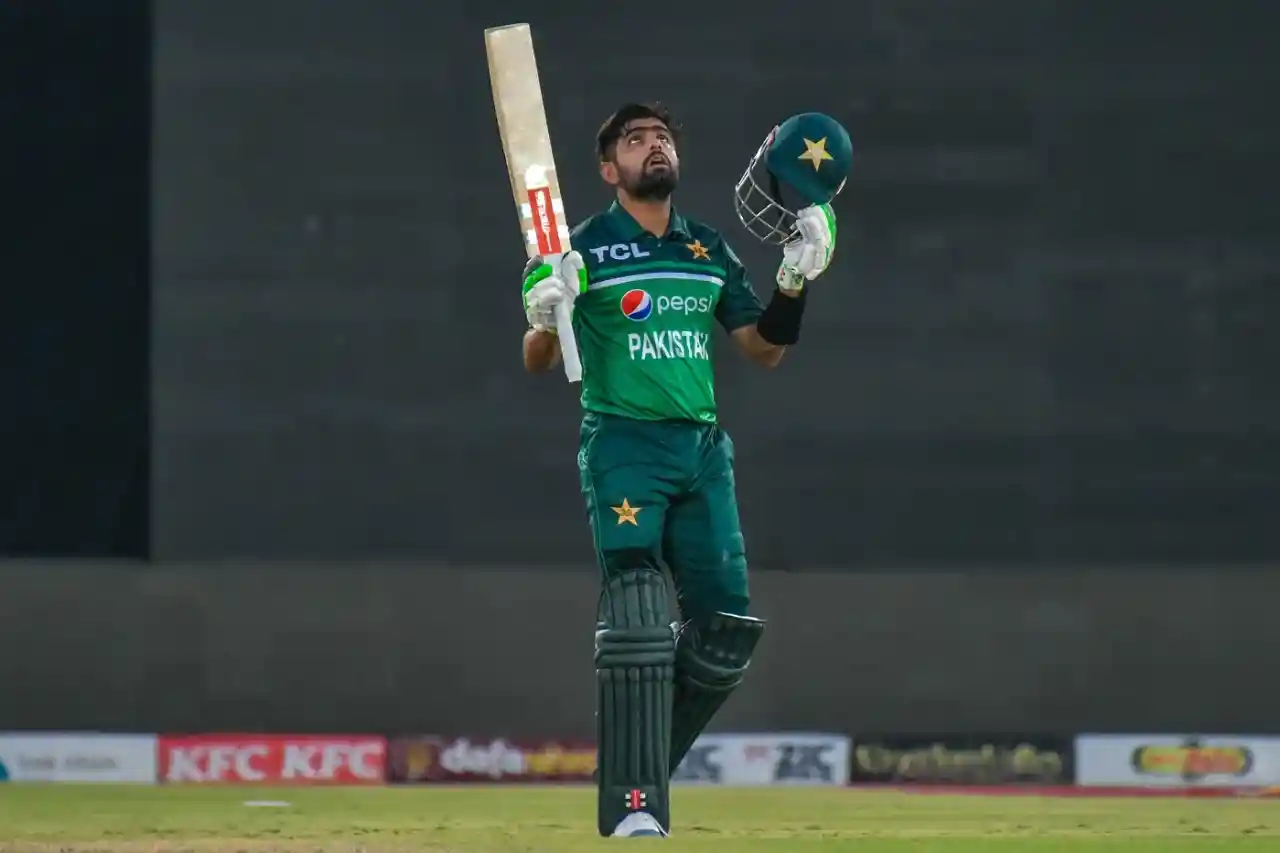 Babar Azam celebrates his century against NZ in 2023 (Twitter)
Indian Premier League (IPL), one of the most lucrative franchise tournaments in the world witnessed active participation from Pakistan players in its inaugural season back in 2008. However, owing to prevailing political tensions, the Indian government and the BCCI have since deserted the Pakistani cricketers from competing in the league.
While their return to the tournament remains a distant dream, cricket experts Sanjay Manjrekar and Tom Moody have predicted which Pakistani stars would go big at an IPL auction, if BCCI's ban on them were to be uplifted.
Babar Azam, Rizwan among Moody's 'box office' IPL picks
While speaking on ESPNCricinfo, Sanjay Manjrekar and former SRH coach Tom Moody predicted possible Pakistani cricketers who would be interesting draws for franchises at IPL auctions.
The former Indian batter named Haris Rauf as one of the likely candidates to earn big at the bidding event, owing to his pace and death bowling accuracy. Manjrekar, who described Rauf as "one of the best death bowlers", picked Fakhar Zaman as his prime choice among Pakistani batsmen to perform well during an auction.
"One of the best death bowlers, Haris Rauf. I think about their bowlers more than their batters. But Fakhar Zaman would be an interesting choice in certain teams."
Meanwhile, Tom Moody picked Babar Azam, Mohammed Rizwan, Shaheen Afridi and Shadab Khan among his choices as Pakistanis with big IPL pay cheques. The former Australian cricketer believes pacer Shaheen Afridi in particular would be a number one pick among all franchises. He said:
"Shaheen Afridi, Babar Azam, Rizwan and Shadab Khan. They have got a number of terrific players, particularly in this format of the game. Shaheen would be your No.1 pick, he would be box office."