Kettleborough, Illingworth To Officiate In IND-AUS World Cup Final
---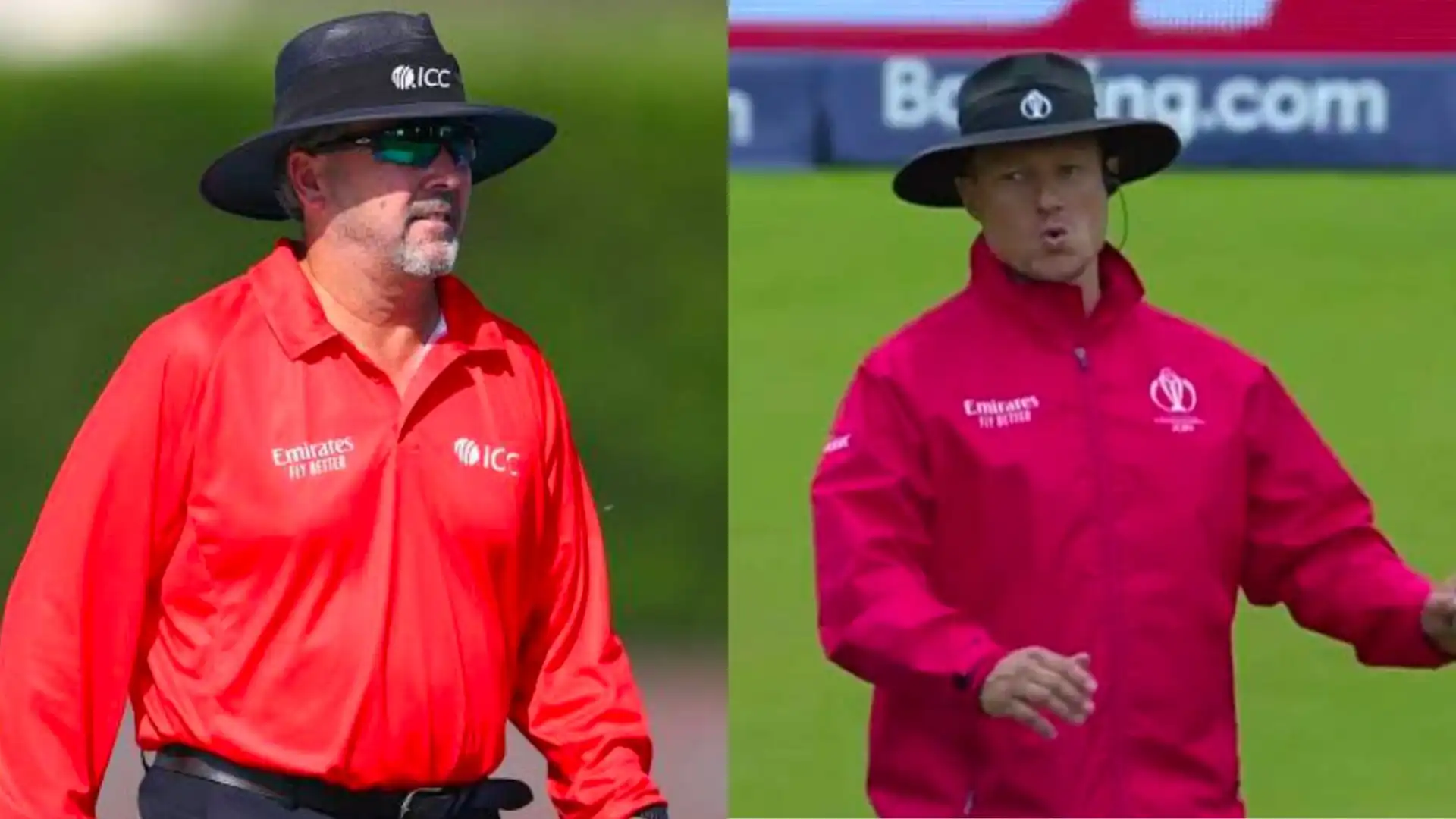 Kettleborough & Illingworth will be the on-field umpires in final (x.com)
A whopping 1,30,000 capacity crowd is anticipated for what is shaping up to be a thrilling India versus Australia ICC World Cup 2023 showdown in Ahmedabad on Sunday (November 19).
Apart from the full capacity turnout at the state-of-the-art Motera Stadium in Gujarat, a humongous global audience is expected to witness the marquee face-off between the two great rivals on television and live-streaming platforms.
The pressure will reach its boiling point for players part of both the national sides as they strive for the coveted glory and fetch the biggest crown in world cricket. While Australia are hunting for their unprecedented sixth men's World Cup triumph, Team India are striving to reclaim the prestigious trophy for the third time in their cricket history.
The pressure will also rise on standing umpires and match officials employed for the mega encounter as they are expected to maintain their great standards despite extensive scrutiny, where each mistake is crucified and abuse piled on social media.
ICC Confirms Set Of Umpires, Match Officials For Final
Amidst the weight of expectations and riveting set-up for an epic Ahmedabad finale, the International Cricket Council (ICC) has announced a set of match officials and umpires who will be standing on duty for the summit clash of the highly successful 13th edition of the men's World Cup.
Experienced officials Richard Kettleborough and Richard Illingworth will be the standing on-field umpires for the marquee encounter in Ahmedabad after maintaining fantastic standards of decision-making throughout the campaign.
The veteran pairing of Kettleborough and Illingworth from England will be joined by third umpire Joel Wilson from the Caribbean. Also present for the India-Australia battle will be New Zealand's Chris Gaffaney, who will be the backup umpire for the fixture.
These stalwart gents will be responsible for the on and off-field decision-making of the epic finale where the two incredible powerhouses of world cricket will be locking horns and flexing their muscles for the esteemed silverware.