Ashes 2023, 5th Test | Kennington Oval, London Ground Stats
---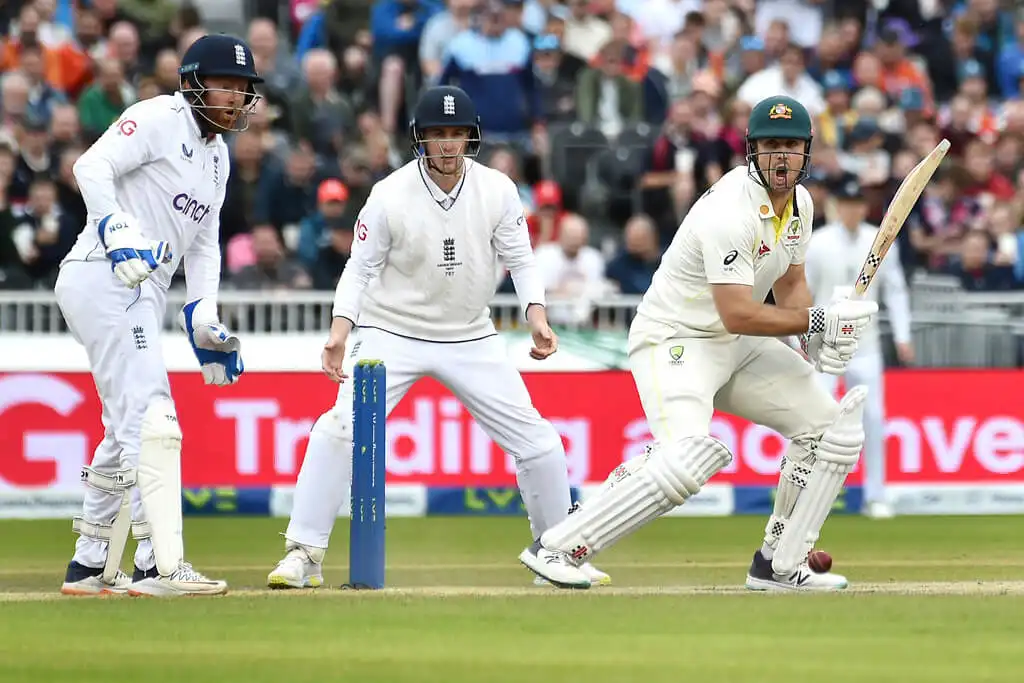 England and Australia to face at The Oval for the series decider (Twitter)
Australia and hosts England will now clash in the fifth and deciding Test of the ongoing Ashes 2023 series. The much-awaited match will be played out at the Kennington Oval in London and will commence on July 27.
The visiting Australians took a 2-0 lead after winning the two Tests in a nail-biting finish at Edgbaston and Lord's. The Englishmen bounced back at Headingley with a thrilling three-wicket victory to reduce their series deficit by a game. Ben Stokes and co. looked all settled to level the series before ceaseless rains on days four and five in Manchester washed out a potential thriller.
With Australia 2-1 ahead, the hosts need a win at The Oval to avoid a series defeat at home. With both teams gearing up for an intriguing contest, let's see what the stats say about the iconic venue in London.
Kennington Oval, London Ground Stats
The iconic Kennington Oval, also known as The Oval, in London, has so far hosted 105 matches in its 143-year Test history. Hosts England have participated in 104 of them, with the only remaining Test being a neutral affair for the WTC final last month.
England have secured 44 wins against 23 defeats at the venue, while the remaining 37 matches turned out to be drawn. Hosts' highest total of 903-7d from a 1938 Test match here also happens to be the highest Test total ever recorded at the venue.
Interestingly, their 903-run effort from 85 English summers ago also occurred against Australia in an Ashes Test match. They recorded their lowest total here (52) against the same opponent nearly ten years later, in 1948.
However, Australia has registered just eight wins at The Oval from their 39 appearances. Pat Cummins and co., however, can take much confidence from their last month's WTC final win here against India.
Australia's best batting effort came during their 1934 Test appearance when they scored 701 against the hosts, and their worst effort also happens to be the lowest total of the venue, when they managed just 44 in 1896.
Teams batting first at The Oval have a better track record, considering they have won 39 times as opposed to 29 wins by the chasing sides. Moreover, in the last six Tests played here, teams batting first have emerged victorious in five of them.