WTC Final | 'He Looks Like the Ultimate Competitor': Ricky Ponting Hail Siraj's Aggressive Attitude
---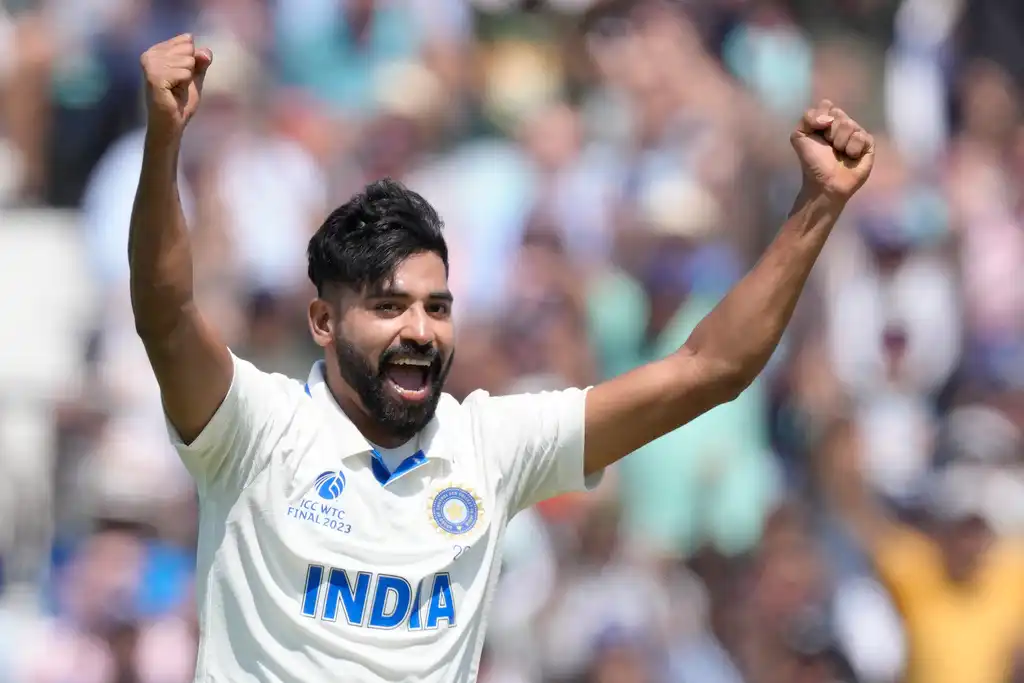 Siraj picked up 4 wickets in the first innings [AP Photos]

Former Australian captain Ricky Ponting lauded the aggression displayed by Mohammed Siraj on the field during his bowling spells on Day 2 of the World Test Championship (WTC) final at The Oval in London.
Despite the Indian bowlers struggling against the duo of Travis Head and Steve Smith in the first innings, Siraj refused to be discouraged and engaged in intense mid-pitch staring contests. Demonstrating his mettle, the right-arm quick emerged as the standout performer for India, clinching an impressive four-wicket haul as Australia were eventually dismissed for 469 runs in their first innings.
While the premier paceman managed to secure just one wicket on the opening day, he mounted a resolute resurgence on Thursday, claiming three additional scalps and finishing with figures of 4/108.
Expressing his admiration for Siraj's spirit, Ponting conveyed his delight at witnessing the cricketer's competitiveness. The former captain, in an interview with the International Cricket Council (ICC), lauded the bowler as the epitome of a true competitor.
Further acknowledging that the 29-year-old occasionally tends to surpass the limits, Ponting contended that every team requires such a player to infuse liveliness and enthusiasm during challenging situations.
"I loved seeing that and he looks like the ultimate competitor. Maybe sometimes he gets carried away and goes a little bit over the top, but you need those guys in your side when things aren't going well," said Ponting.
Furthermore, the legendary Australian emphasized Siraj's integral role as the spearhead of India's bowling attack, highlighting his instrumental contribution in dismissing the Australian batting lineup. Despite the demanding nature of the encounter, Ponting lauded the fact that Siraj's pace remained consistently high throughout the innings.
"He was the one today who said I am going to be the guy that is going to turn things around and what I loved was that his pace didn't drop at all during the whole innings. From the first ball yesterday morning until late this afternoon, his pace was hovering around that 86 or 87-mile-an-hour mark and that says a lot about a great attitude," added Ponting.