Virat Kohli's Cryptic Instagram Story After Early Dismissal Against Australia At WTC Final
---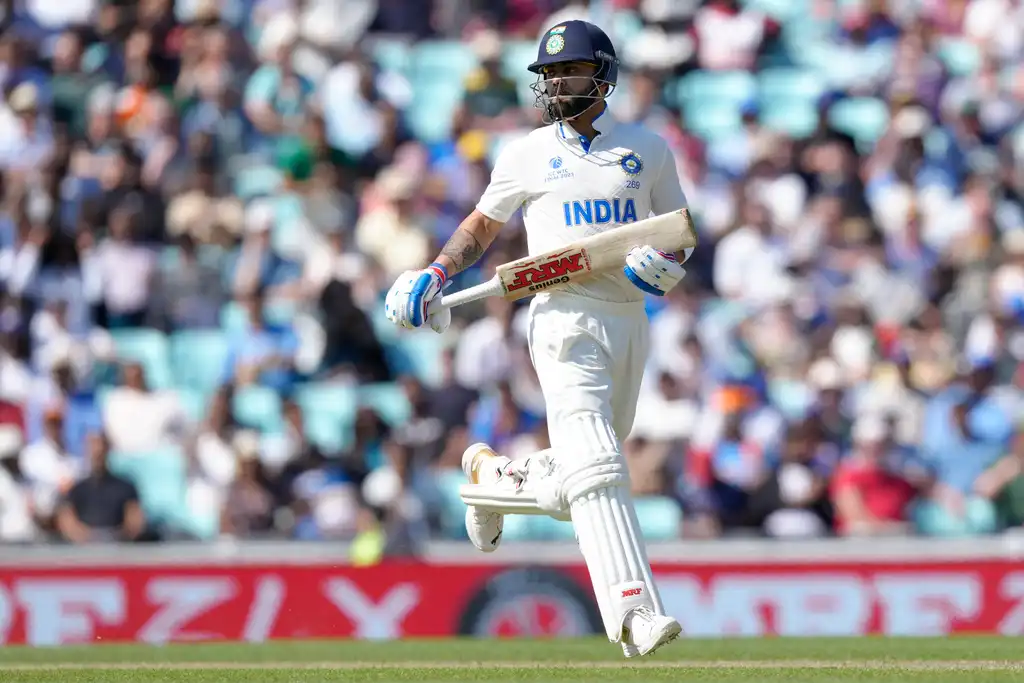 Virat Kohli was caught out by Steve Smith on Day 2 of the WTC Final. (AP Newsroom)

Indian cricketer Virat Kohli shared a mysterious Instagram Story prior to Day 3 of the World Test Championship Final, following criticism from fans on social media. Kohli attracted attention on Day 2 when he was seen having food in the dressing room alongside other members of the Indian squad.
Some social media users trolled Kohli, questioning his commitment to the crucial match between India and Australia due to his underwhelming performance in the first innings.
During Day 2 of the WTC Final, Kohli was dismissed for 14 runs by Mitchell Starc. He was caught off guard by a delivery from Starc, resulting in an outside edge that was caught by Steve Smith at second slip.
This dismissal prompted hateful comments from a certain group of fans on social media who started criticising Kohli for eating food post his early dismissal.
Before the start of Day 3, Kohli turned to Instagram and shared a cryptic message directed towards his detractors. The message emphasised the importance of developing the capacity to be disliked as a means of achieving personal liberation.
On Day 2, India found themselves in a precarious situation, losing four wickets for 71 runs. However, Ravindra Jadeja and Ajinkya Rahane managed to stabilize the innings by constructing a valuable partnership of 71 runs for the fifth wicket. Unfortunately, Jadeja eventually fell to Nathan Lyon's bowling, marking the end of his contribution. KS Bharat and Ajinkya Rahane then batted cautiously to ensure that India concluded the day without any further damage to their wickets.
Currently, India faces a challenging task to overcome Australia's first innings total. With a deficit of 318 runs and only 5 wickets remaining, they will need an exceptional performance to turn the tide in their favor and take the lead in the match. It will require a remarkable effort from the remaining batsmen to achieve this feat.