ICC Likely To Shift 2024 T20 World Cup & 2025 Champions Trophy Venues: Reports
---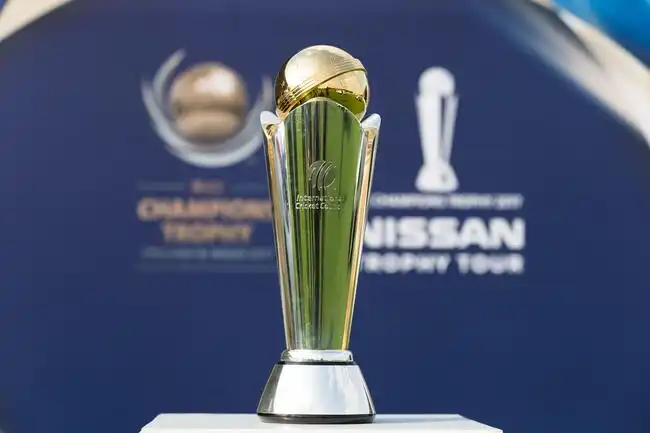 The 2025 Champions Trophy is scheduled to take place in Pakistan [Source: Twitter]
In an unexpected progress, cricket's governing body, the International Cricket Council (ICC) could shift venues for the upcoming 2024 T20 World Cup and 2025 Champions Trophy events, respectively. The T20 World Cup in 2024 is scheduled to be jointly hosted by the US and West Indies, while CT is due to take place in Pakistan in 2025.
As per NEWS18, the ICC could move the T20 World Cup to England, with Scotland and Ireland also co-hosting the event as front-runners, while West Indies could get the Champions Trophy event as sole hosts, with the US Cricket and Pakistan Cricket Board (PCB) getting compensated monetarily for their losses.
The report further suggests that all these discussions are happening on a verbal level as of now between concerned boards, ICC, and other key authorities
As reported earlier, ICC were planning to pull of T20 World Cup out of the USA due to a lack of cricketing infrastructure.
It was only last week that ICC Chairman Greg Barclay and CEO Geoff Allardice visited Pakistan on a two-day official visit. Pakistan has not hosted a global event since jointly hosting the 1996 World Cup with India and Sri Lanka.
More so, none of the concerned countries mentioned (Pakistan, USA, and WI) above have signed the "hosting agreements" for ICC events.