'Thumbs-Up Every Time' - Allan Border Lends Intense Advice; Criticizes Steve Smith
---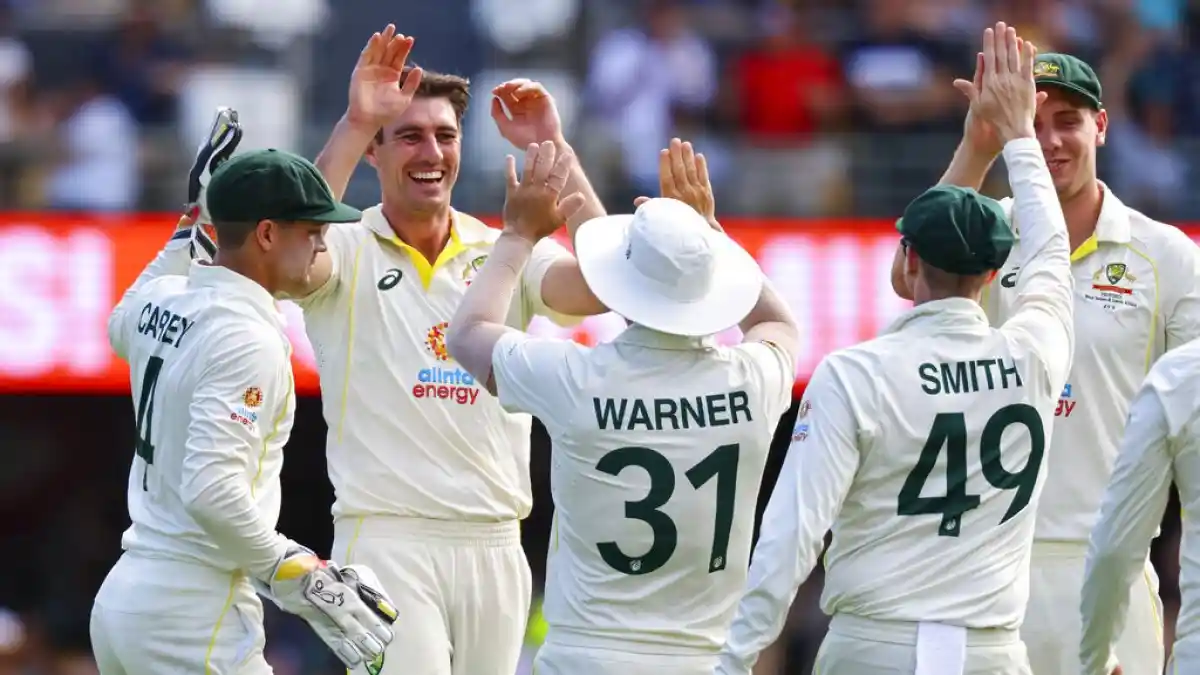 Australia will lock horns with England in the Ashes 2023. (AP Photo)
In a call for an aggressive approach, Australian cricketing legend Allan Border has urged the Australian Test team to unleash their fierce style of play in the upcoming Ashes series.
Border specifically pointed out Steve Smith's gestures of appreciation towards Indian bowlers during the recent Border Gavaskar Trophy. Smith's repeated thumbs-up to the opposition's bowlers became a topic of discussion, particularly after Australia's 2-1 series defeat under the leadership of Pat Cummins.
The World Cup-winning skipper expressed his view that while maintaining a friendly rivalry is important, Smith's actions were excessive. In his opinion, the competitive nature of the game should be embraced with a harder edge. Border emphasized the Australian approach of playing hard, yet fair cricket, in contrast to what he referred to as the "goodie two shoes" style of the New Zealand team, who then try to overpower their opponents.
"You can have that friendly rivalry without being excessive, like (Steve) Smith. In India, he gave the thumbs-up every time he got a good ball. I thought that was a bit over the top. You are in a contest out there. I'd be playing with a harder edge. We [Aussies] play a certain style of cricket. Hard, but fair cricket. The Kiwis, they are the ones that play the goodie two shoes ... but then they try to beat the s**t out of you," Allan Border told Code Sports.
The highly anticipated Ashes series is scheduled to commence on June 16, beginning with the first Test at Edgbaston in Birmingham. The iconic Lord's Cricket Ground, Headingley in Leeds, Emirates Old Trafford in Manchester, and Kennington Oval in London will host subsequent matches, contributing to the historic rivalry between Australia and England.
As the cricketing world eagerly awaits the five-match Ashes series, Border's call for aggression sets the stage for an intense battle between the teams, amplifying the excitement surrounding the upcoming Ashes series.