'He Has a Point to Prove...,' Sunil Gavaskar Expects Veteran to Unleash Real Potential in WTC Final
---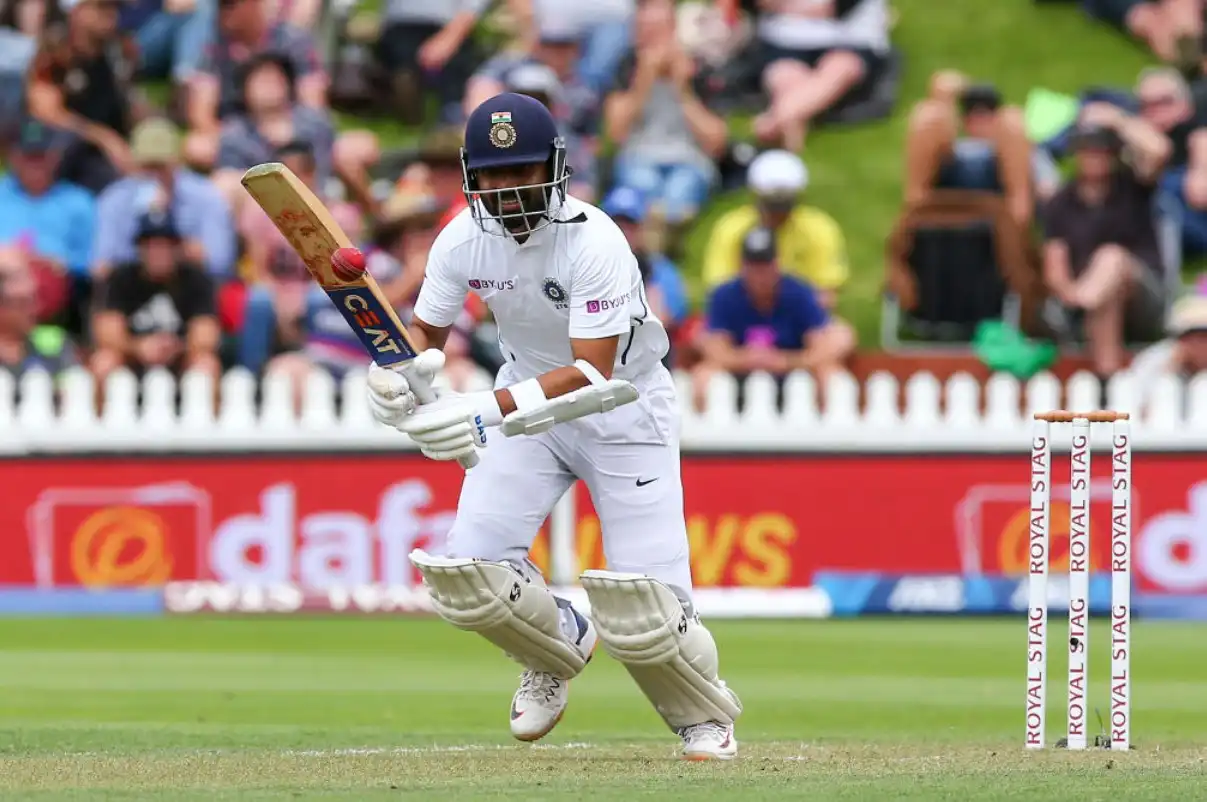 Ajinkya Rahane is making a return to the Test set-up after 15 months (Twitter)
In the aftermath of the thrilling conclusion of IPL 2023, all eyes are now fixed on the highly anticipated World Test Championship (WTC) final, where India is set to lock horns with Australia at The Oval starting from June 7.
The upcoming match marks the return of Ajinkya Rahane to the Test setup after a protracted wait of 15 months. Having been dropped from the team, the former vice-captain diligently led Mumbai in the Ranji Trophy and was an integral part of the triumphant IPL 2023 squad.
In a recent appearance on the Star Sports show "Follow the Blues," the legendary Sunil Gavaskar shared his thoughts on Rahane's inclusion in the Indian squad for the WTC final. The former opener highlighted Rahane's extensive experience of playing in England and his ability to score runs in English conditions, emphasizing his potential significance in the middle order at the number 5 position.
"He's got a lot of experience having played in England, having scored runs in England. So, yes, I think he is going to be crucial down at number 5,"
Furthermore, Gavaskar expressed his belief that Rahane has a personal motivation to prove himself following his previous exclusion from the team. Despite the setback, Gavaskar remains optimistic about Rahane's future prospects, acknowledging his untapped potential and expressing hope that he will seize this splendid opportunity to secure his place back in the Indian team.
"And yes, I do believe he has a point to prove, I still feel he has got plenty of cricket left in him, and this is a wonderful opportunity for him. I'm hoping he will be able to grab this opportunity with all the experience that he has and make a place for him back in the Indian team."
Rahane's commendable performance in the 2022-23 Ranji Trophy further adds weight to the expectations surrounding him. Accumulating a splendid tally of 634 runs from 11 innings at a formidable average of 57.63, the dynamic batter exhibited his remarkable batting prowess.
Additionally, Rahane's exceptional showing in IPL 2023 saw him finish as the fourth highest run-scorer for the Chennai Super Kings. Across 11 innings, Rahane amassed 326 runs at an impressive strike-rate of 172.48.
As the cricketing world eagerly anticipates the commencement of the WTC final, India's hopes rest, in part, on the contributions of the seasoned player. With his experience, skills, and burning desire to reclaim his position, Rahane will look to perform and consolidate his position in India's Test set-up.