WTC Final | Steve Smith's Prediction About The Playing Conditions at The Oval Are Just What The Indian Fans Needed
---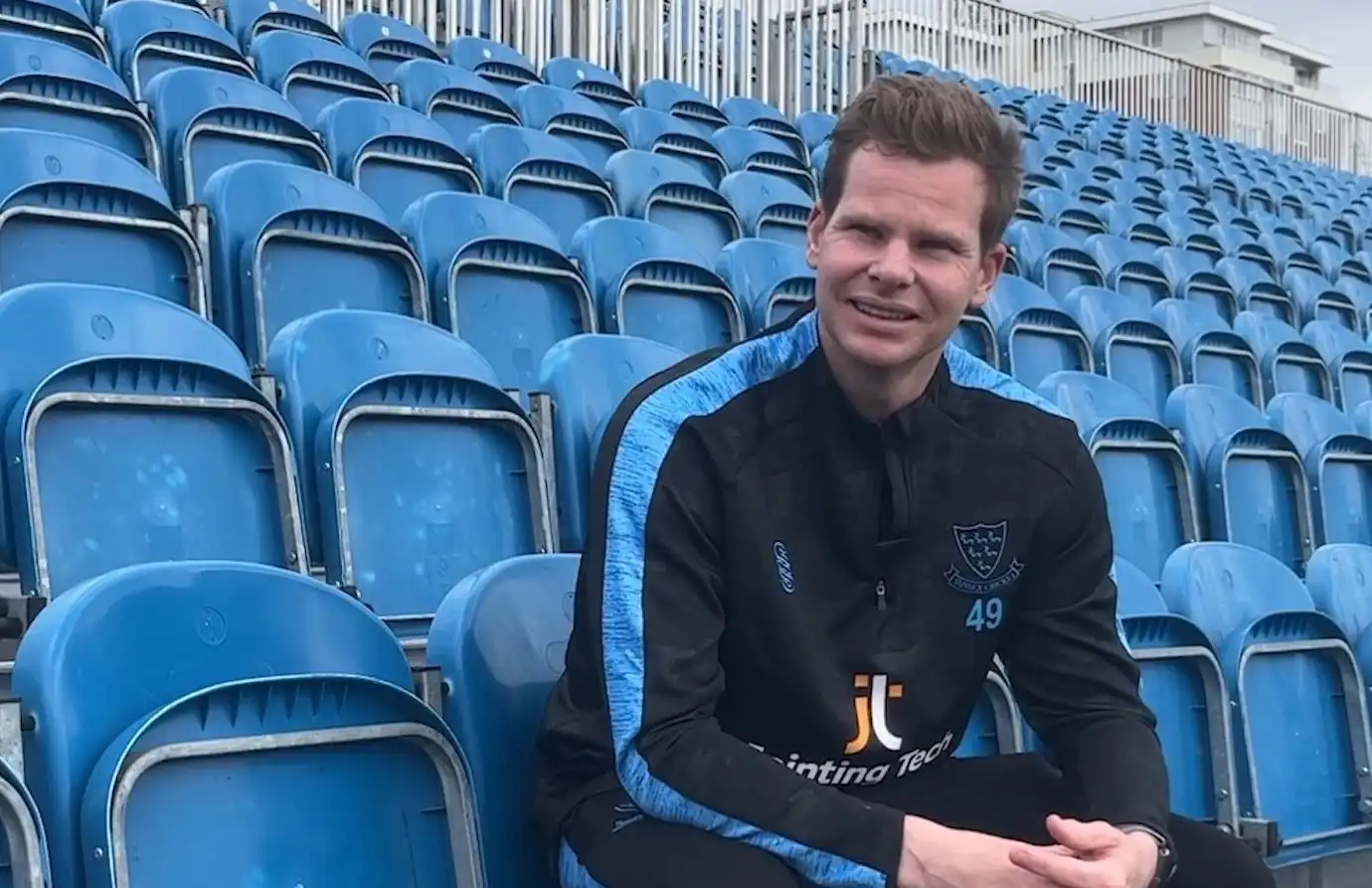 Australian batter, Steve Smith (Twitter)

Steve Smith recently shared his perspective on the potential role of spinners in the World Test Championship (WTC) final. He talked about the fact that the conditions at the Oval might prompt India to consider playing two spinners in the XI indicates that they see an opportunity for a spin to play a significant role in the match. Team India's Ravichandran Ashwin and Ravindra Jadeja are the two experienced and skilled spinners who have succeeded in various conditions worldwide.
"The Oval can present itself with some spin occasionally particularly as the game wears on so we could face some sort of similarities to what we had in India at certain stages of the game. But The Oval is a wonderful place to play cricket in. Lightening fast outfield, the square goes whole way across the ground so it is a nice place to bat when you get in and has some decent pace and bounce for an English surface. Should be an absolute cracker," he said during an interview.
Smith's observation about the pitch initially favouring the batters but spinners coming into play as the game progresses is a common trend in Test cricket.
In the game's longer format, pitches tend to wear down over time, providing more assistance to spinners as the match progresses. This allows spinners to extract turn and variable bounce, making it challenging for batters.
Considering Ashwin and Jadeja's track record and skill set, it's no surprise that Smith believes they could significantly impact the WTC final. Both spinners have proven themselves in different conditions and have been instrumental in India's success in Test cricket. However, the final outcome will also depend on several other factors, such as the teams' overall balance, the players' form, and the strategies the captains employ.
Australia toured India for a four-match Test series prior to the Indian Premier League, and unfortunately, they lost the series 1-2. Steve Smith praised the World Test Championship (WTC) initiative by the ICC, highlighting that every Test match they play now carries importance, and no match is considered inconsequential. He also anticipates a strong presence of fans at the venue, eagerly watching the highly anticipated clash between India and Australia.
"The WTC is a great initiative. It gives every game we play a lot of relevance and for us to have qualified on top and face India in the final is incredibly exciting. It is going to be India and us at the Oval. I am sure there will be plenty of fans out there, probably more Indian than Australian but I am sure it is going to be great fun and guys are looking forward to it," Smith added.
As with any cricket match, it will be fascinating to see how the conditions unfold and how the players adapt to them during the WTC final which is set to begin from 7 June onwards.