'Don't Get Us Humiliated': Wasim Akram Lambasts Hasan Raza's 'Suspicious Ball' Claims
---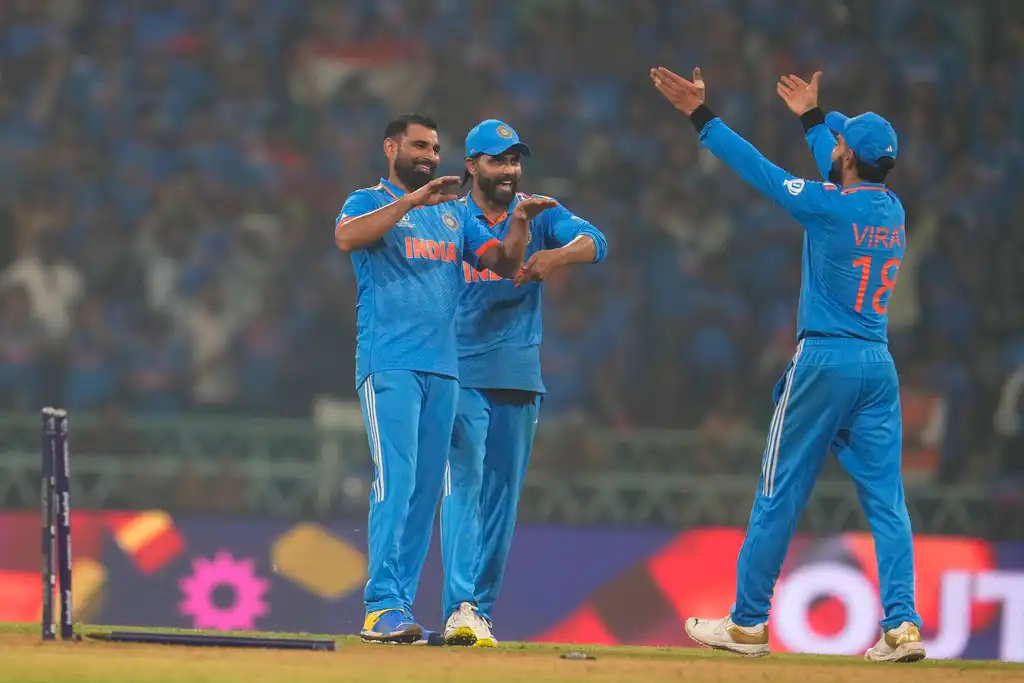 Indian pacers have been phenomenal in World Cup 2023
Former Pakistan cricketer, Wasim Akram has utterly denounced former Hasan Raza's suggestions that Indian bowlers received "different and suspicious balls" during the ongoing ICC World Cup 2023.
Akram hits back at Raza's "different and suspicious Balls" cccusation
Akram criticized the allegations for lacking merit and potentially leading to national embarrassment. Speaking on A Sports, Akram addressed the allegations that have been circulating in the cricket community.
"I have been reading about it for the last couple of days. I want to have the same thing these guys are having, sounds like fun because their mind is not there. You will embarrass yourself and you will get us humiliated as well in front of the whole world," he expressed, clearly dismissing the speculations.
The controversy began when Raza accused, on the Pakistani news channel ABN, that the Indian bowlers Mohammed Siraj and Mohammed Shami were swinging the ball under suspicious circumstances, implying that the balls were tampered with or uniquely crafted to the Indian team's advantage.
"We are seeing that when they are batting, they bat really well and suddenly the ball starts doing things when India bowl... There needs to be an inspection done on the ball," Raza claimed.
Contrary to Raza's conspiracy theory, Akram provided a straightforward elucidation of the pre-match ball selection procedure that undermines any possibility of tampering. He highlighted the transparency and scrutiny involved:
"The fourth umpire comes up with a box of 12 balls. The team that wins the toss, and if they are bowling, that team would pick the two balls in front of four umpires and the referee," Akram explained, noting that this is done in plain sight of officials ensuring fair play.
Diving deeper into the specifics, Akram added, "The on-field umpire will keep the first ball in their right and the second in their left. Then the remaining balls they take to the other dressing room in a box with a lot of people with him. The second team will pick two balls and thereafter, those two balls will be shown to the on-field umpire explaining them exactly which team has picked what."
Refuting the technical possibility of ball manipulation, Akram stated with finality, "There is no device in the ball. You can't swing the ball with a device." His firm stand pointed out the absurdity of claiming that a hidden mechanism could be used to swing the ball.
Akram then appealed to the sense of sportsmanship and recognition of talent. He suggested that rather than concocting theories, it would be prudent to consider that the Indian bowlers might have simply honed their craft.
"The arguments in our country for the past three-four days is that no other bowlers are able to swing the ball. Also think, these bowlers maybe they have learnt something more, maybe they are better right now. Maybe we should appreciate them," he advised.