India's 5 Largest Wins by Runs in Test Cricket in SENA Countries
---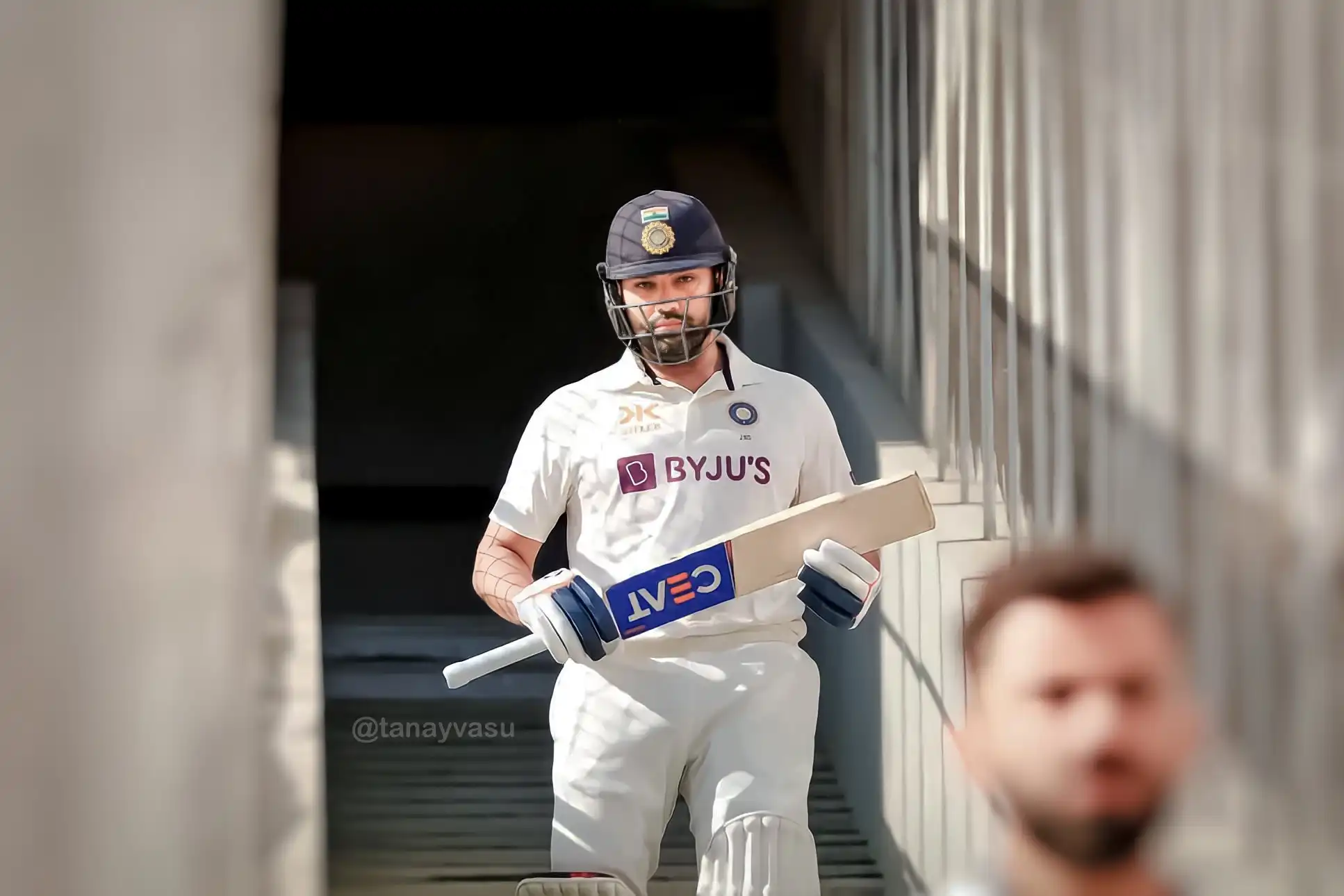 Rohit Sharma walking out to bat in Test cricket (AP Photo)
Test cricket is considered as the supreme form of cricket and rightly so, it is one format of cricket that tests every aspect of one's personality over a period of five long days which makes it a unique form of sport rarely seen in the post-Industrialization world.
So, a Test win is always special and if it comes in overseas conditions there are few things in cricket that get bigger than it. As far as India is concerned, the Test wins in SENA (South Africa, England, New Zealand, Australia) countries are the most sought after wins as these countries are considered as toughest venues for the Asian team like India.
Each and every win for India in these four countries are ones to be cherished but let's now look at India's 5 largest wins by runs in Test cricket in SENA countries.
1. England vs India, 2nd Test, Leeds in 1986
The 1986 series between England and India is one of the most memorable series for India in its cricketing history. India won that three-match Test series by a 2-0 margin and in the second Test of that series, Indian registered a mammoth win by 279 runs which is still India's biggest win by runs margin in SENA countries.
It was a spicy pitch and Indian bowlers made the most of it as they bundled out England for 102 after India posted 272 in the first innings. Roger Binny picked up a five-wicket haul in the first innings but the star of the show as Dilip Vengsarkar who showed his class and application with a fifty in the first innings and a brilliant century in the second innings. No other batter from both the teams could even score a fifty and in the end, India dismantled England for 128 runs in the second innings to register a famous victory on English soil.
2. New Zealand vs India, 4th Test, Auckland in 1968
One of the earliest victories in overseas conditions for India, the victory in Auckland in 1968 was the rare occasion when India dominated Kiwis in their own backyard. The win was set up by Indian spinners and Erapalli Prasanna especially bamboozled New Zealand to hand India a huge win by 272 runs. He picked 8 wickets in the game while Bishan Singh Bedi picked 5 wickets.
However, one should also credit Indian batters for showing great skills and application. Farokh Engineer batted brilliantly at the top of the order with scores of 44 and 48. Rusi Surti and Chandu Borde's partnership also played a big role in the win. Surti scored 99 while Chandu Borde scored 65 along with this Mansur Ali Khan Pataudi's leadership and overall, and it is one of India's greatest Test wins in its long and cherished cricketing history.
3. Australia vs India, 3rd Test, Melbourne in 1977
Australia has always been a difficult place to visit and the victory at the 'G' in 1977 will always go down as India's most dominating performance on the Australian soil. Once again it was a combined effort from Indian spinners and batters that pinned down the opposition but the genius of Bhagwath Chandrasekhar was the main reason for India's victory in that game.
He picked 12 wickets and Gavaskar scored a fantastic century in the second innings which powered India to a famous win.
4. England vs India, 3rd Test, Nottingham in 2018
Virat Kohli has been India's most successful overseas skipper and a win in Nottingham in 2018 was the start of his era as a captain. Kohli also led from the front in that Test and scored 97 in the first innings and backed it up with a tremendous century in the second innings. Other batters like Rahane and Pujara also delivered important knocks and India scored over 300 in both innings which made the difference in the end.
Hardik Pandya's all-round performance also played a big role and the he picked up a five-wicket haul in the first innings also with a fifty in the second innings. Bumrah also got a five-wicket haul and overall, it was a complete performance by India which took them to a victory by 203 runs
5. England vs India, 4th Test, The Oval, 2021
One of the most famous overseas victories in recent times, this was an intensely fought Test match. Kohli scored fifty in the first innings but the match-winning knock came from Rohit Sharma in the second innings.
The victory was special because India gave away a 99-run lead at the end of the first innings but all batters showed tremendous character in the second innings. Also, Indian bowlers hunted in pack and to their credit, produced genuine-wicket taking deliveries when the pitch got pretty flat on the final day. India eventually won the game by 157 runs enhancing the legacy of Virat Kohli - the Test captain to a new level in Indian cricket.