We couldn't have done extra things even if Bumrah was around: Bhuvneshwar
---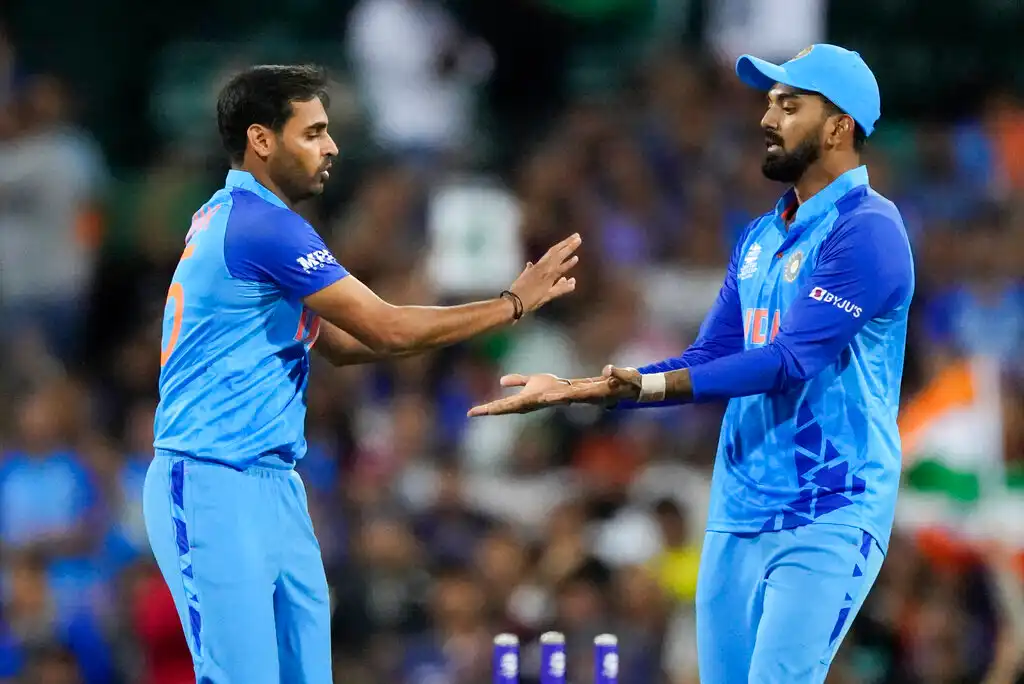 Bhuvneshwar Kumar with KL Rahul (Source: AP Newsroom)

Pacer Bhuvneshwar Kumar recently opened up on India's death bowling woes which were pretty much evident during their Asia Cup campaign, and how Jasprit Bumrah's absence doesn't create a problem.
The duo of Bumrah and Bhuvi have been at the forefront of the Indian bowling line-up, but a recent back injury meant that he was ruled out prior to the World Cup. However, Bhuvi feels that even if he had been around, the things would have been the same. Infact, they are focusing on their strengths instead of doing things dissimilarly.
"Even if Bumrah would have been around, we couldn't have done those extra things. We are doing exactly what our strengths are,"
Talking about his death bowling issues in Asia Cup, he said I don't need to overthink it as it was a one-time thing, so rather, he should emphasize on the future.
"In all these years, I have had this one-off tournament. It's happened. It's done and dusted,"
Furthermore, he stated that the side doesn't have a designated death bowler, and they select who will bowl the final overs based on their intuition.
"There are no assigned death bowler as such. You can't plan like that in cricket, where even before a tourney starts, you know who your death bowlers are. A lot of things are instinctive, and the captain takes a call on how he assesses the situation at that very moment,"
Also, he was clear that it is not just them, but every side is consuming more runs on average in the death overs.
"You might feel as bowling unit we conceded 15 to 20 more (34 in last 3 overs), but that has been a pattern of all teams in this World Cup."
India's next match will be against South Africa in the T20 World Cup 2022 at Perth Stadium on 30th October.
---
Also Read: I am not going to resign: Cricket West Indies CEO after World Cup Fiasco