SMAT 2022: Venkatesh Iyer ruled out with a broken ankle
---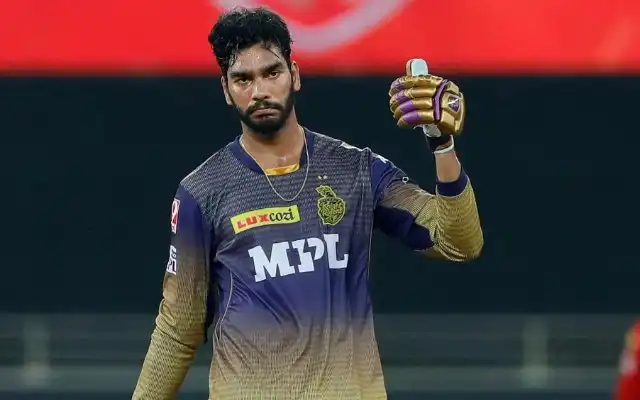 Venkatesh Iyer representing Kolkata Knight Riders [Source: Twitter]
Madhya Pradesh's Venkatesh Iyer will miss out on the remainder of the domestic season, including both the Syed Mushtaq Ali Trophy 2022 and the Ranji Trophy following a broken ankle. Iyer has represented India in 2 ODIs and 9 T20Is.
MPCA has commented on the same and has stated that the injury might take around six months to recover.
Iyer disappointed with the development
"It is really disappointing that I cannot be part of the action immediately. I don't know how long this injury will take to heal but at this point I will go home and rest for a month before going to the National Cricket Academy (NCA) for rehab, I hoped to help MP win the Mushtaq Ali Trophy."
The all-rounder has been on top-notch form in the domestic season so far. He registered scores of 62*, 57, 42 and 28 and also took a total of 6 wickets in SMAT.
Iyer took to Instagram to announce that he will be missing out on the season.
"Gutted to be missing out on the remainder of the SMAT due to a broken ankle. Hope to be back on the field soon. Will be rooting for my MP boys from the sidelines. Keep the positive vibes going @mpcacricket. Do keep sending your wishes and love."
[Watch] OneCricket's interview with Venkatesh Iyer
---
Also Read: Jofra Archer set to make a comeback at England Lions training camp