Shoaib Akhtar praises Azam Khan, Hails Him as a Capable Captaincy Candidate
---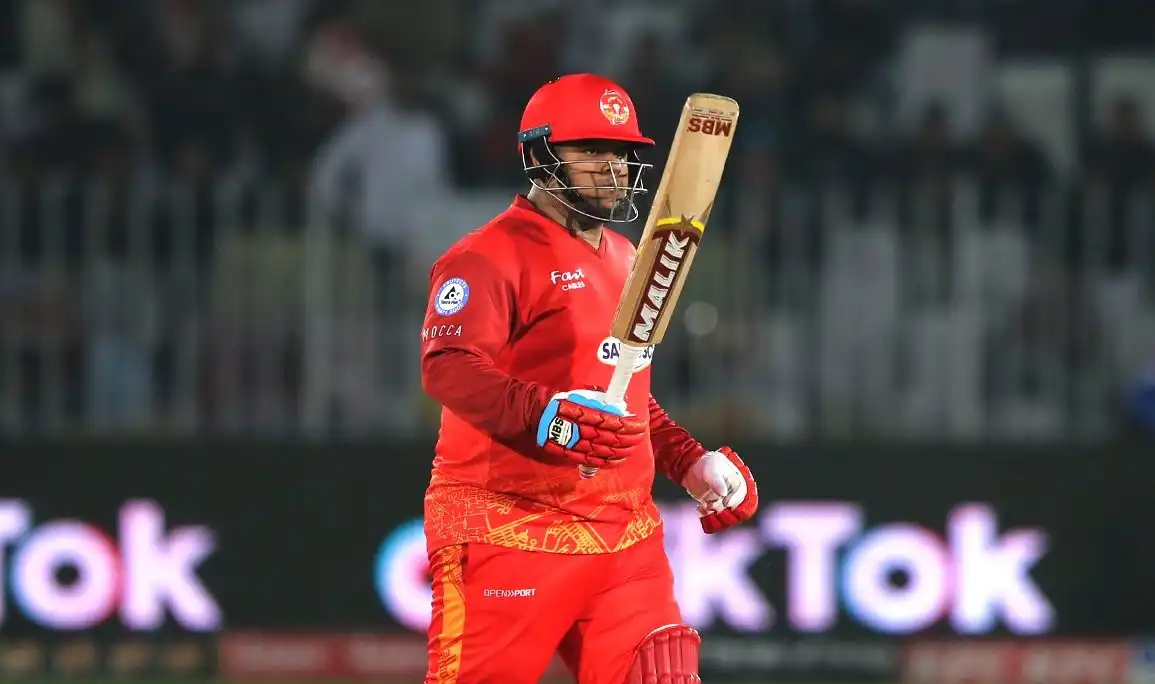 PSL 08: Azam Khan has been a revelation this season (Twitter/IsbUnited)
Former Pakistan fast bowler Shoaib Akhtar has bestowed accolades upon Islamabad United wicketkeeper-batsman Azam Khan, hailing him as a "capable captaincy candidate" for the Pakistan cricket team.
During an exclusive interview with a local media outlet, Akhtar commended Khan for his astute approach to constructing innings and his shrewd interview skills. The Pakistan veteran remarked that he found the young batter to be a player of great responsibility who is capable of building an innings methodically, rather than resorting to reckless slogging.
Furthermore, Akhtar was impressed with Azam Khan's adeptness at conveying his thoughts and ideas during interviews. He stated that it was gratifying to hear the 24-year-old speak with such poise and articulateness, as he discussed his performances.
"When Wasim Akram, Waqar Younis, Shahid Afridi, and Abdul Razzaq used to play, they would say, 'the whole ground and its crowd is mine. I control the atmosphere in this place. And Azam was controlling that. That's how you become a star," the Rawalpindi-born said.
It is worth mentioning that the Islamabad United batter has excelled during the ongoing PSL 2023 tournament, where he has amassed 277 runs in just 7 games, with an impressive average of 55.40 and a blistering strike rate of 169.94.
His stunning performances have put him in contention for selection in the Pakistan team for the upcoming T20I series against Afghanistan in Sharjah.