Rhodes Uncovers Shocking Truth; Hyderabad Crowd Threw Nuts & Bolts at Prerak Mankad
---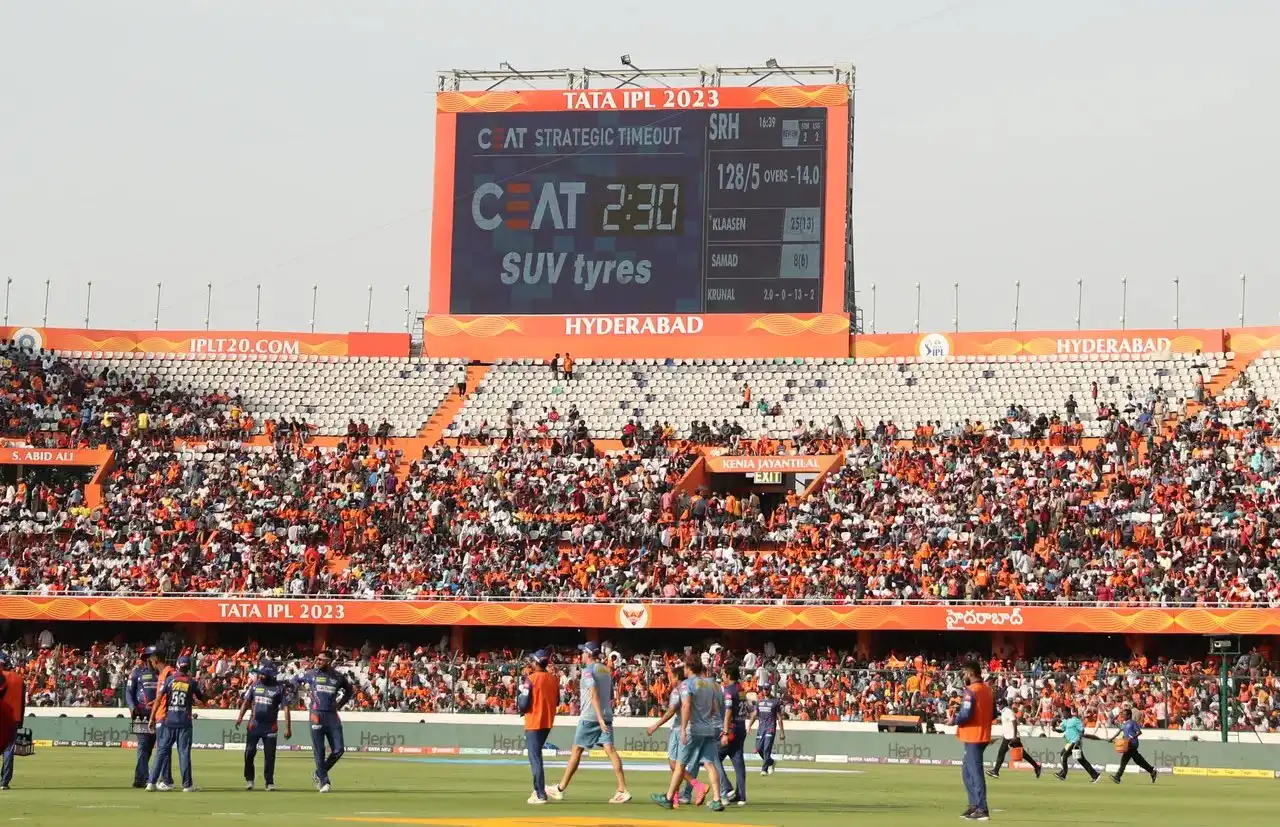 SRH vs LSG saw one of the ugliest behaviours by a crowd (iplt20.com)
The Rajiv Gandhi International Stadium in Hyderabad had been at the epicentre for all the wrong reasons. Tempers flared to the breaking point during the 58th fixture between Lucknow Super Giants (LSG) and Sunrisers Hyderabad (SRH) this Saturday.
The beef was regarding a highly controversial no-ball decision which surprisingly went in the favour of LSG. The incident came to light in the penultimate over of the SRH innings when Abdul Samad was preparing for a delivery from Avesh Khan. Khan bowled an obvious waist-high full toss to Samad and was fairly ruled as a no-ball considering the height.
Amidst heightened tensions, another story has surfaced to the top. In a shocking revelation, LSG fielding coach and former South Africa cricketer, Jonty Rhodes admitted that Prerak Mankad was being targeted by the crowd whilst he was fielding in long-on.
Rhodes further indicated that one of the bolts even laded on Mankad's head which caused him a considerable amount of discomfort.
He took to Twitter to express the true horrors of the event claiming that it was not the dug out which was being targeted but the individual players which included Prerak Mankad as well.
"Not at the dugout, but at the players. They hit Prerak Mankad on the head while he was fielding at long-on. #noton"
This brought about an abrupt halt in play as the LSG staff feared for their safety and walked onto the field of play leaving their so-called comfort of their dugout. The Lucknow players and the coaching staff complained to the on-field umpires as they were utterly displeased with the crowd's unruly behaviour.