Weather Report: RR vs RCB Prepare for Sweltering Showdown in Jaipur
---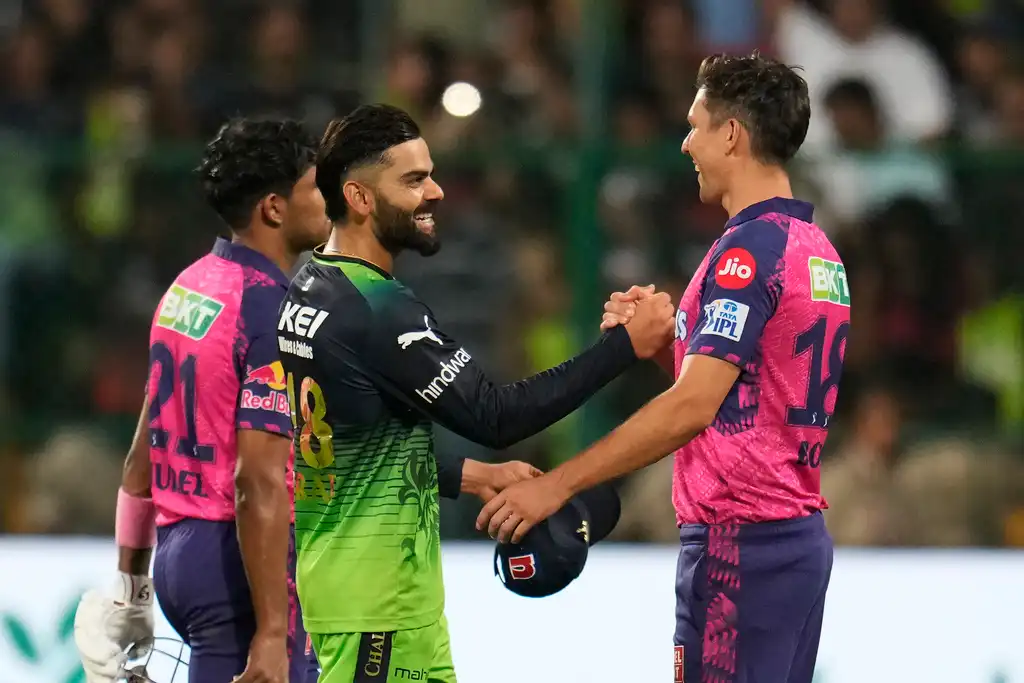 Sunday's clash is much important for both RR & RCB (AP Photo)
In a highly anticipated clash at the Sawai Mansingh Stadium, Rajasthan Royals (RR) are gearing up to take on the Royal Challengers Bangalore (RCB) on a scorching Sunday, May 14. This upcoming battle promises to be a captivating spectacle for both sides, as a triumph here could significantly bolster their prospects of securing a coveted spot in the playoffs of the prestigious tournament.
Buoyed by a resounding victory over the Kolkata, the Royals enter this contest brimming with confidence. Spearheaded by the sensational Yashasvi Jaiswal, their batting lineup has been firing on all cylinders, particularly on their home turf in Jaipur.
With their batters in sublime form, RR possess the potential to outshine their opponents from Bangalore. However, their bowling contingent faces a formidable challenge in containing the formidable top order of Bangalore.
On the flip side, the Royal Challengers Bangalore arrive at this crucial encounter following a disappointing loss to the Mumbai Indians, where their bowling attack was mercilessly dismantled.
In order to seize victory, RCB's top guns need to fire, while the middle order also needs to rise to the occasion. The onus rests on their shoulders to deliver a spirited performance and bounce back from their recent setback.
RR vs RCB Weather Report
According to the reputable meteorological website weather.com, there is an absolute absence of rain predicted during this exhilarating clash scheduled to commence at 3:30 PM. The scorching heat will prevail, with temperatures expected to soar to a sweltering 40 degrees.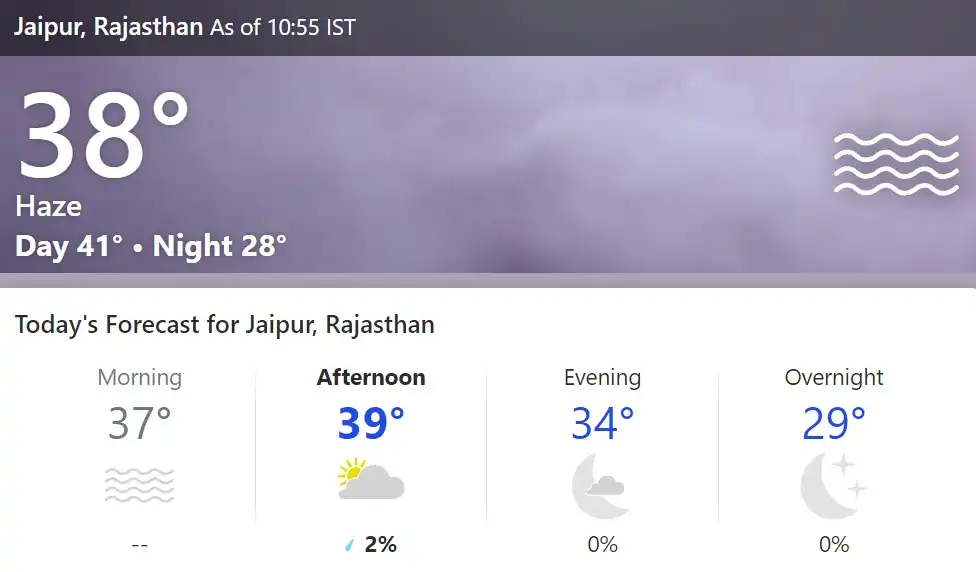 Jaipur Weather (Source: Weather.com)
The minuscule chance of precipitation, standing at a mere 2%, suggests that the match is likely to proceed uninterrupted. Additionally, the humidity levels are anticipated to hover around 15% throughout the duration of the game.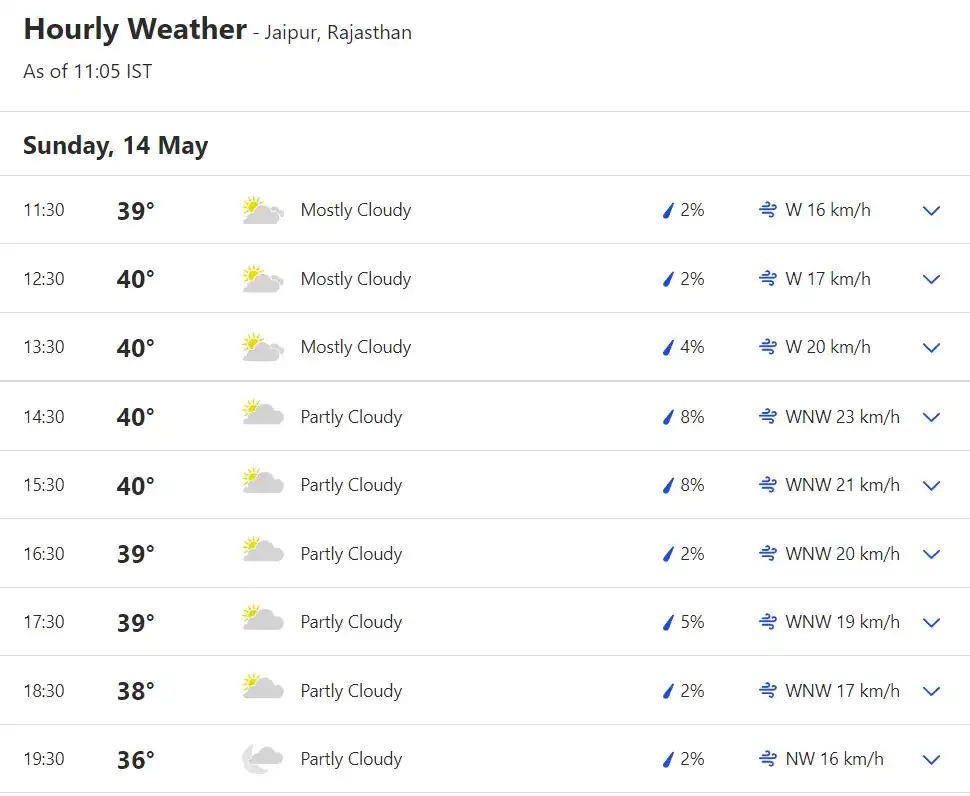 As the stage is set for this enthralling battle between RR & RCB, cricket enthusiasts and fans alike eagerly await a captivating contest. With the stakes elevated and playoff ambitions on the line, every run scored, wicket taken, and boundary struck will play a pivotal role in determining the outcome of this thrilling encounter.