I want to quit cricket: Shami to Bharat Arun in 2018
---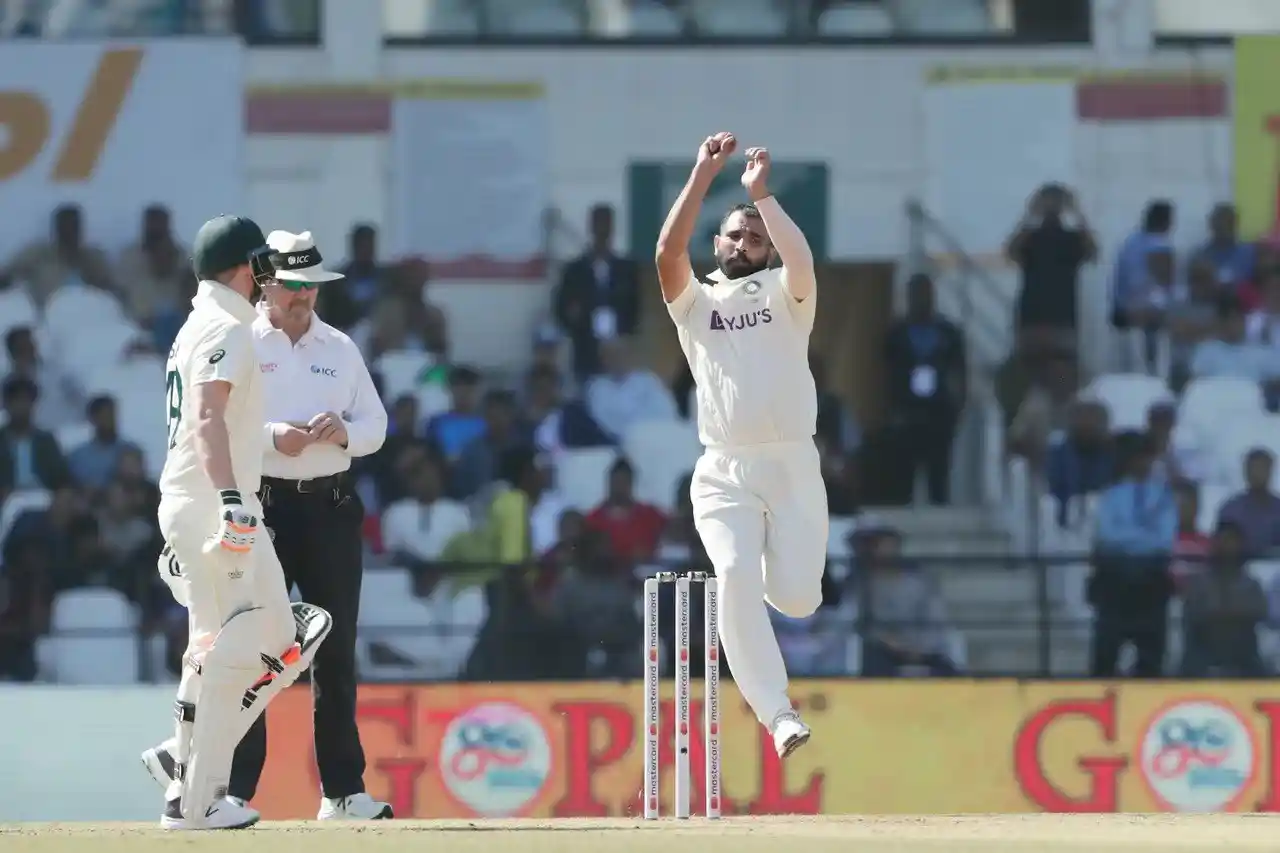 Mohammed Shami (Source: Twitter)
One of the most lethal pacers in world cricket, Mohammed Shami has been absolutely magnificent, especially with the red ball where he has bagged 219 wickets while bowling at an average of 27.
Although Shami has been brilliant throughout his career, the right-armer had a rough patch too during the year 2018 where he wasn't at his best as some injuries hampered his confidence. Apart from that, there was turmoil in his personal life as some conflicts began to rise that were quite difficult for him to mentally absorb.
With this happening at the same time, the right-armer was considering retirement, revealed former Indian bowling coach Bharat Arun who was involved with pacer during that time. Arun further disclosed that he took Shami to Shastri and explained him the situation after which the head coach asked him to work on his fitness in the National Cricket Academy (NCA) and come back stronger.
"Just before the 2018 tour of England, we had a fitness test and Shami had failed it. He lost his place in the Indian team. He called me and said he wanted to have a word with me. So I invited him to my room; he was going through a personal turmoil. His fitness was affected, mentally he was gone. He came to me and said 'I am very angry and I want to quit cricket',"
"I immediately took Shami to meet Ravi Shastri. So Ravi said 'It's good that you're angry. This is the best thing that has happened to you because you have a ball in hand. Your fitness is poor. Whatever anger it is that you have, take it out on your body."
Later, the bowling coach revealed that Shami called Shastri back after a month or so and gave an update saying that he is fit as ever.
Now, he played the first game against Australia and will next be seen in the second Test beginning on 17th February in Delhi.