How MS Dhoni's Letter Convinced Matheesha Pathirana To Join CSK
---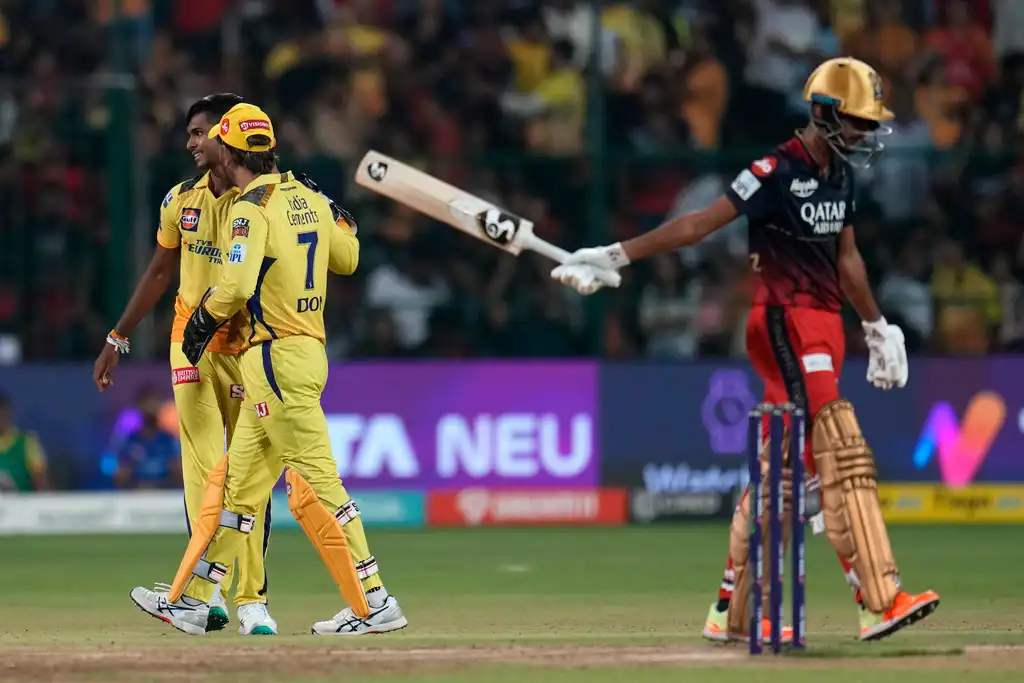 CSK vs RCB (Source: BCCI/IPL)
It was a huge moment for the Sri Lanka-born Matheesha Pathirana when he got his first Indian Premier League (IPL) call-up although as a reserve but it was worth for the bowler with an unorthodox action who later came to be known as 'Baby Malinga'.
The slingy-arm bowler emerged as the death bowler for Chennai Super Kings (CSK) in the game against Royal Challengers Bangalore (RCB) where he impressed one and all with his accuracy and a difficult-to-pick action.
However, there is a story now emerging about how Pathirana was caught in the eyes of CSK and MS Dhoni back in 2021. It was basically a video which went viral on social media where he was seen bowling with a Malinga-type action during a game.
Later, impressed by his quality and precision, the Chennai-based side wanted him in the side and it was none other than skipper MS Dhoni who wrote a letter asking him to get vaccinated first so that he can join the team in UAE while they were under bio-bubble restrictions in Covid times.
Bilal Fassy who controls the cricketing structure at Pathirana's training ground said,
"He was only 17 or 18 then, and it was the peak of the pandemic when Dhoni wrote a letter asking Pathirana to get vaccinated and join the team in the UAE. One of his videos of him demolishing the batsmen with yorkers had gone viral then and that's when even the Super Kings showed interest in him,"
Although, the pacer wasn't issued a NOC back then by Sri Lanka Cricket, but things changed for good when he was brought in as the replacement for Adam Milne in 2022.
He further remarked that Pathirana's rise has been phenomenal which is due to the fact that he has been working hard consistently. Moreover, Fassy added that even Lasith Malinga showed interest after looking at his bowling.
"In the last three years, he has developed a lot. The video that Dhoni saw was not from a first-class game or something, but from a school tournament against (Sanath) Jayasuriya's school. And very soon even Malinga, who has been coaching a few boys with similar action, started showing interest in Pathirana too."
Pathirana has been earmarked as the next superstar for the Super Kings and it will be interesting to see how well he turns up for the Yellow Army.