Haddin Takes a Dig at Bairstow's Selection
---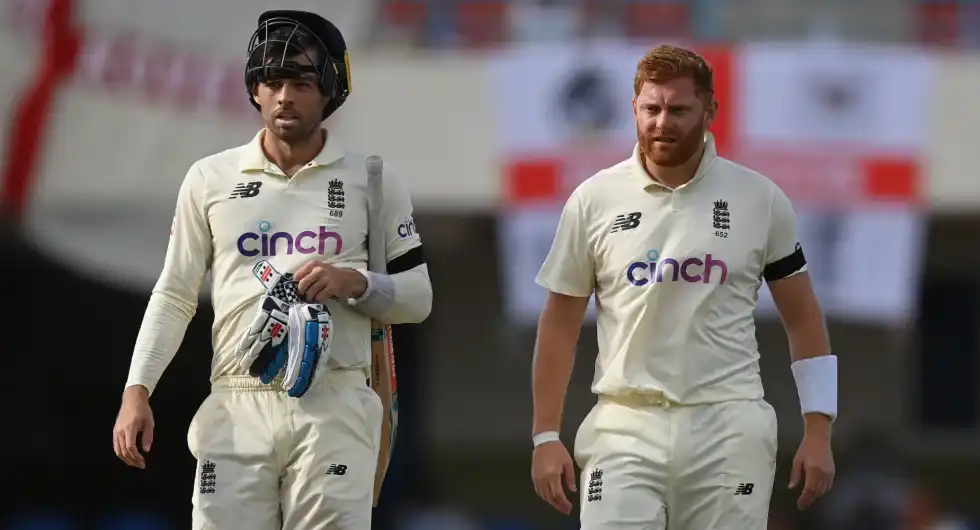 Ben Foakes (L) has been left out of the Ashes squad to accommodate Jonny Bairstow (R). (AP Photo)
Former Australian wicket-keeper batter Brad Haddin has raised doubts about England's decision to leave out Ben Foakes, widely regarded as the nation's "best gloveman," from the squad for the forthcoming Ashes series. Haddin pointed out that the inclusion of Jonny Bairstow in the team was necessitated by the reluctance of any England player to open the batting.
Haddin acknowledged Bairstow's exceptional batting form, particularly in the era of "Bazball," and recognized his strong claim for a spot in the team. However, he expressed his belief that there could have been an opportunity to accommodate Foakes in the lineup by having a specialist batter open the innings.
As an ardent supporter of Foakes, Haddin emphasized the elite standard of his glovework and his capacity to deliver crucial runs when needed. The exclusion of such a skilled wicket-keeper from the team signifies a substantial choice, given the influential role that the keeper can play in English conditions.
"Jonny Bairstow, before he got injured, was in as good a form as anyone in the world with the bat, especially in the new 'Bazball' era the way he was playing. Jonny Bairstow demanded he come back into the team with how his performances have been of late. It looks like no one wants to open – Zak Crawley hasn't done a great deal at the top of the order, there could have been a spot up there for a batsman to have Foakes in the team, but they've gone that way,"
"I'm a Foakes fan, I think, one, his glovework is elite, and two he gets runs when they need them, he's a typical keeper that scores runs under pressure. It's a big decision, especially with the amount of nicks and how influential the keeper can be in English conditions, to not have your best gloveman."
Haddin's questioning of England's decision reflects the importance of finding the right balance between batting and keeping prowess in the playing XI. The selectors have undoubtedly faced a challenging task in determining the ideal combination for the Ashes series. The debate surrounding Foakes' omission further underscores the intricacies involved in team selection and the different factors that come into play when assembling a competitive side.