Glenn Maxwell and Vini Raman Set to Welcome Their Baby in September
---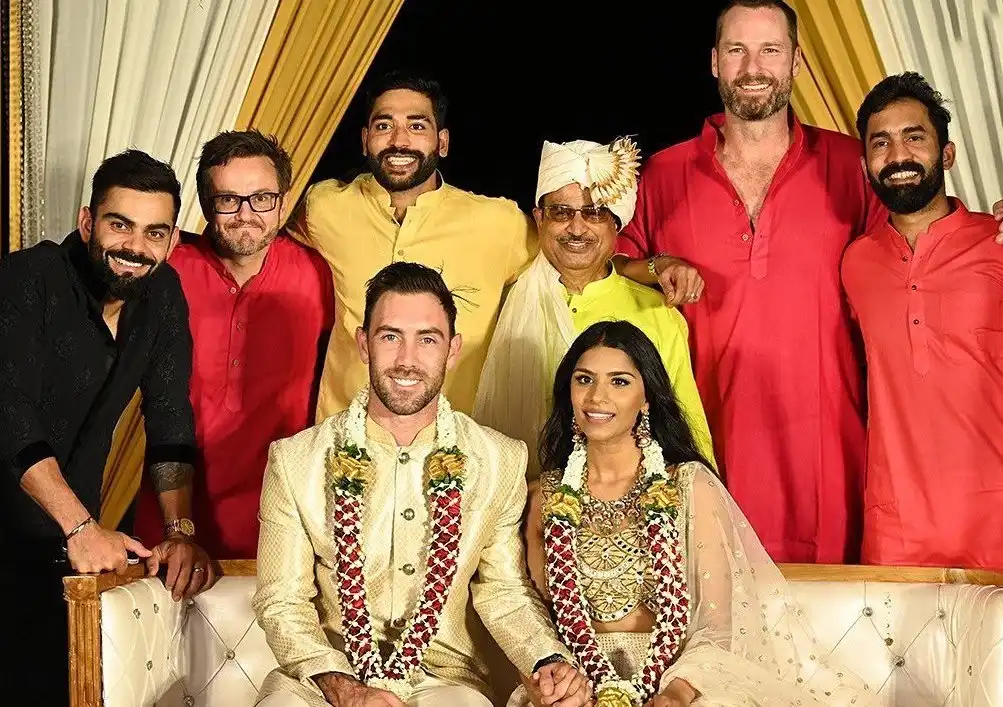 Maxwell and Vini Raman alongside RCB team [Twitter]

Australian cricketer Glenn Maxwell and his wife, Vini Raman are expecting the birth of their child in September.
The duo tied the knot in March 2022 and will be welcoming their child soon. Vini Raman took to her Instagram handle and posted the photo of a baby dress, along with her ultrasound image with a beautiful message for the upcoming child.
Here's what Vini wrote:
"Glenn and I are ecstatic to announce our rainbow baby is due in September 2023. It's so important for us to acknowledge that the journey has not been the smoothest or easiest. I know first hand how painuful it can be to see posts like these wondering if and when your time will be. We send our love and strength to the other couples who are struggling with fertility or loss."
It can also be noted that with Maxwell expecting the birth of his child, the Aussie could miss a substantial part of the ODI series, scheduled to take place against South Africa in August 2023. Moreover, just before the World Cup, India are once again set to welcome the Australian team for a 3-match ODI series, and Maxwell's availability could be in jeopardy.