Why Do Indian Pacers Get Injured? Wasim Akram Has An Advice For Young Seamers
---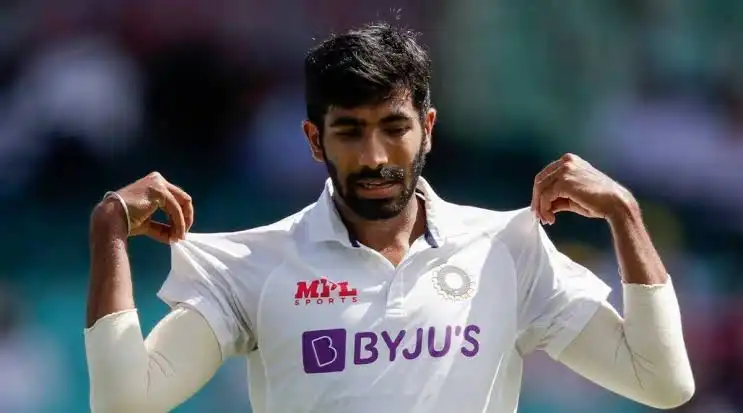 Bumrah has been injured for a long time [Twitter]

The former legendary Pakistani pacer Wasim Akram recently expressed his opinion on the ongoing injury crisis that has plagued the pace battery of team India for quite a while now. The careers of fast bowling superstars featuring the likes of Jasprit Bumrah and Deepak Chahar are put on hold as they are forced to wait on the sidelines.
Whilst they continue to stay away from most of the action, Wasim Akram has attempted to unravel the underlying reason as to why fast bowling injuries have surged in the Indian camp in recent times.
Akram pointed out that the leading fast bowlers of India are missing out on a basic training regime i.e. running. He further opined that the youngsters should bowl as many deliveries as possible in the nets to remain in good shape.
"Running has to be a massive part of a fast bowler's workout. I went to the gym only in the final three years of my career. I played 10 seasons for Lancashire and would have played around 100-150 first-class games. Here you play these pacers two first-class games and they won't get out of bed for six days. Their bodies are not used to it."
The 56-year-old strongly emphasized bowling long spells in the nets to be match fit ahead of their games. With the advent of the shorter format, bowlers now bowl only a few overs during their practice session. This shift in focus has resulted in the occurrence of widespread injuries. It is imperative for the body muscles to be game ready and bowling a few short spells serve no good.
The legendary pacer also recommends the youngsters to focus more on the longer format of the game such as 4-day cricket which will allow them to bowl for a longer duration and generate more pace whilst minimizing the chances of injury.
"My advice would be to ensure that 2-3 days before a game, you bowl long spells in the nets for at least an hour. If you bowl just 3 overs then how do you expect your body muscles to remain ready for the game? Another advice I would give to youngsters is that focus on 4-day cricket as well. T20 cricket and IPL is here to stay. But when you play 4-day cricket, your pace will increase as you bowl long spells and chances of injury will be lesser."
Jasprit Bumrah's injury ahead of WTC Final in June has been a problematic concern for team India. The fast bowling stalwart has missed a lot of cricketing action of late especially the T20 World Cup last year where his team so desperately needed him.