England eyeing series whitewash: Ben Stokes warns Pakistan ahead of third Test
---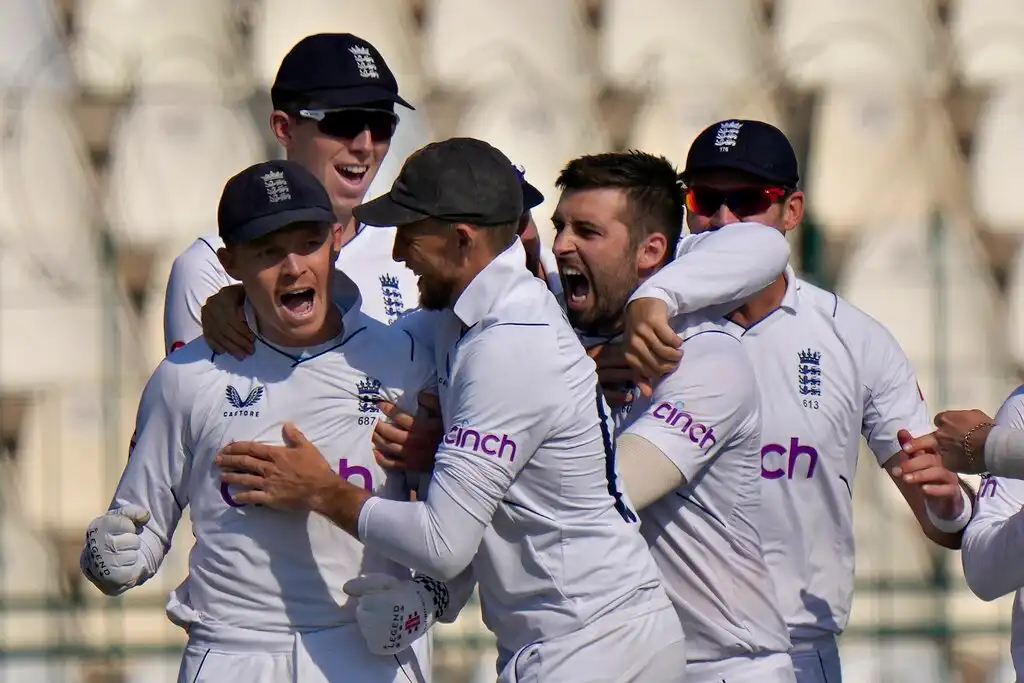 England won the second Test at Multan [Source: Associated Press]

England have already sealed the Test series, but skipper Ben Stokes has stated that his team will look to become the first Test side to inflict a 3-0 whitewash in Pakistan.
England won the first Test at Rawalpindi by 74-runs and the second at Multan by 26-runs to register their first series win in Pakistan since 2000-01.
Pointing to England's 3-0 win in Sri Lanka in 2018, Stokes added that his side won't take the foot off the pedal.
Stokes' warning
"We won that series (Sri Lanka 2018) before the last Test and there was even more put onto it, knowing that we could become the only English team to register a whitewash in Sri Lanka.
So, although the series here is done and we'll still lift the trophy at the end regardless of the result, there's still an extra bit knowing that we could be one of the very few teams that could walk away from Pakistan with a whitewash."
Stokes also said that England are thinking of handing a debut to the 18-year-old Rehan Ahmed, who would become the youngest England men's Test player if he plays the third Test.
---