[Watch] Fans Chant Virat Kohli's Name In Front Of Gautam Gambhir During LSG vs CSK
---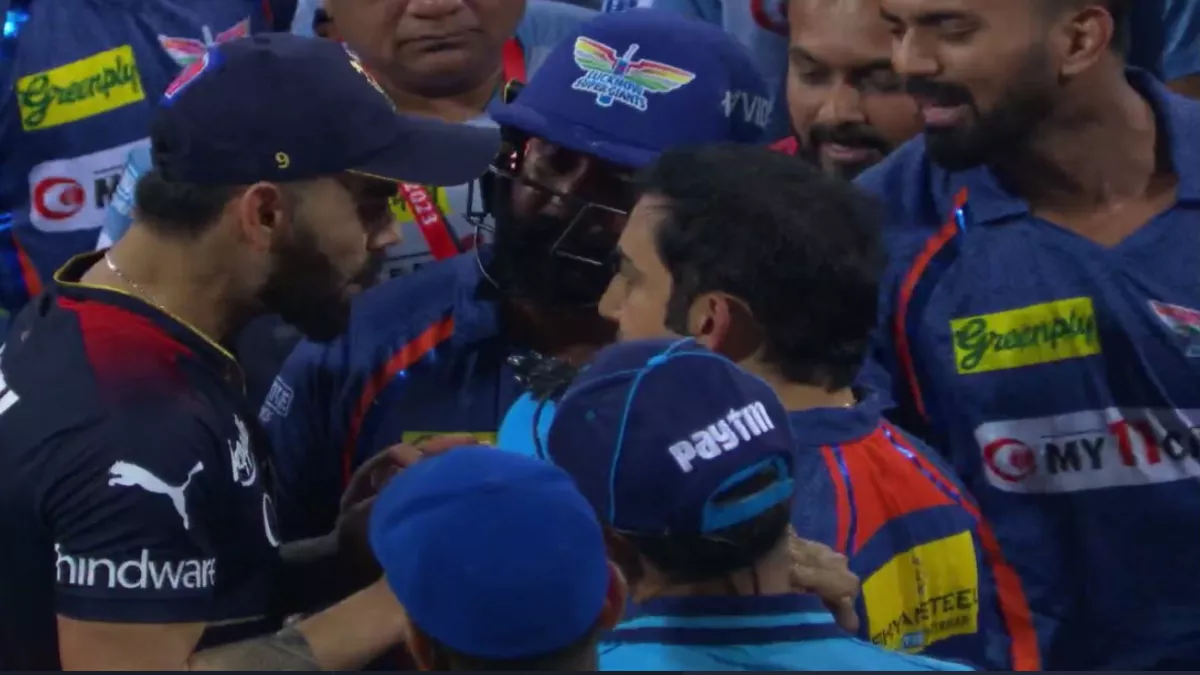 Virat Kohli and Gautam Gambhir in a heated altercation [Image- Twitter]
Former Indian cricketer Gautam Gambhir has been in the headlines for the past few days thanks to his verbal altercation with the legendary Virat Kohli.
Gambhir and Kohli have been at loggerheads since their infamous spat during the 2013 edition of the IPL. And there is no love lost from either of them.
The cold war reached its crescendo during a recent fixture between LSG and RCB, which the former ended up losing.
During the closing stages of the match, Virat Kohli, who was at his animated best throughout the evening, had a verbal altercation with LSG seamer Naveen-ul-Haq.
The matter boiled to its hilt when a visibly angry Gambhir entered the ground post the culmination of the match.
Virat and Gambhir ended up having a heated face-off before they were eventually separated by their teammates.
The support for Virat in Lucknow was immense, and the former RCB skipper acknowledged the same after the match.
On Wednesday, LSG locked horns with the Chennai Super Kings at the Ekana Stadium.
And Kohli's fans made sure that they made themselves heard as Gambhir was walking back to the dressing room.
Hearing Kohli chants, Gambhir paused and stared at the chanting crowd, before heading back to the pavilion.
Meanwhile, both Kohli and Gambhir, and Naveen-ul-Haq have been reprimanded for breaching the IPL Code of Conduct by the BCCI.