"Australia should not be scared of Indian spinners unless ...": Ian Healy's mantra for Pat Cummins and Co.
---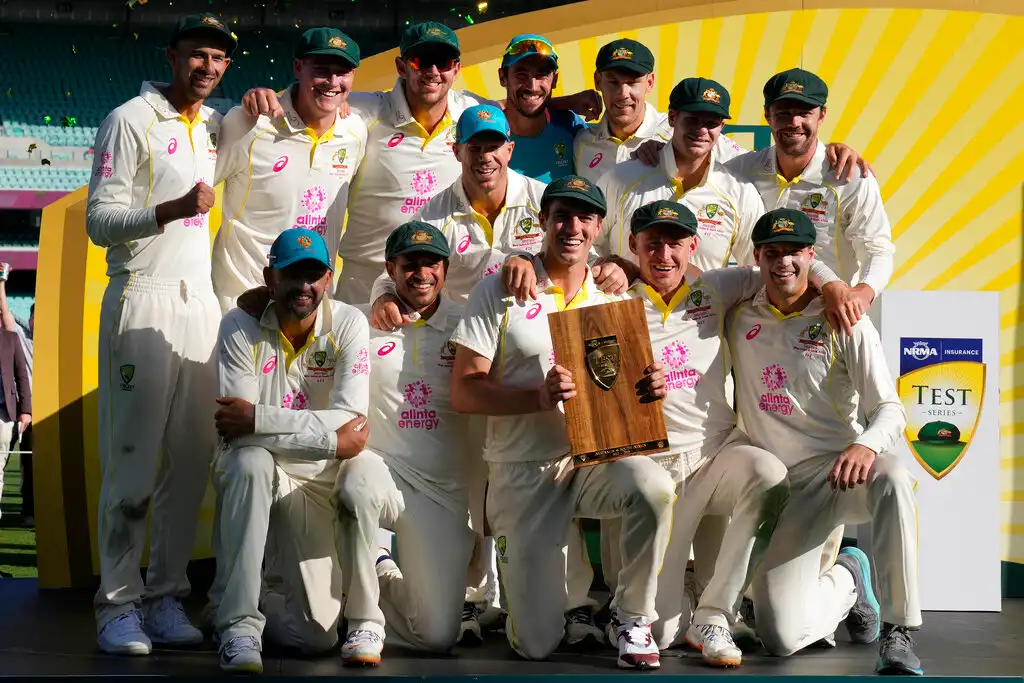 Australia won the series against SA 2-0 [Source: Associated Press]

The Australian team under Pat Cummins will embark on their four-match Test tour of India in hopes of beating the hosts in their backyard for the first time since 2004.
The challenge it possesses is immense, however, former Australia international Ian Healy says that Pat Cummins and Co. need not be scared about playing Indian spinners.
India's spin attack comprises Ravichandran Ashwin, Ravindra Jadeja, Axar Patel and Kuldeep Yadav, all of whom have a vast variety of repertoire in their bowling.
Healy, speaking to SEN, maintained that if India doesn't dish out rank turners, they will win the series 2-1 but with a condition.
Interestingly, Australia have drafted as many as four specialist spinners into the squad.
"They've (India) got a good team but I'm not too scared of their spinners unless they produce unreasonable wickets. If they produce unreasonable wickets like they did half the series last time (we won't win), two wickets were just terrible, unfair, spinners jumping over your head on day one.
"So that type of thing they will play better on than we will, but if they get flat wickets that India used to put out, nice flat batting wickets and bowlers have to work really hard, I think we can do it. But (my prediction is) 2-1 India, if (Mitchell) Starc's unavailable in the first Test."
The former wicketkeeper-batter also predicted that Australia could beat England 3-1 in the upcoming 'The Ashes 2023' if they remain injury-free.
The first Test of the Border-Gavaskar Trophy 2023 gets underway at Nagpur on February 9.
---
Also Read: 'I didn't get the freedom of Virender Sehwag'- Murali Vijay