LSG vs RCB: Game Paused Due to Rain; When Would Showers Stop?
---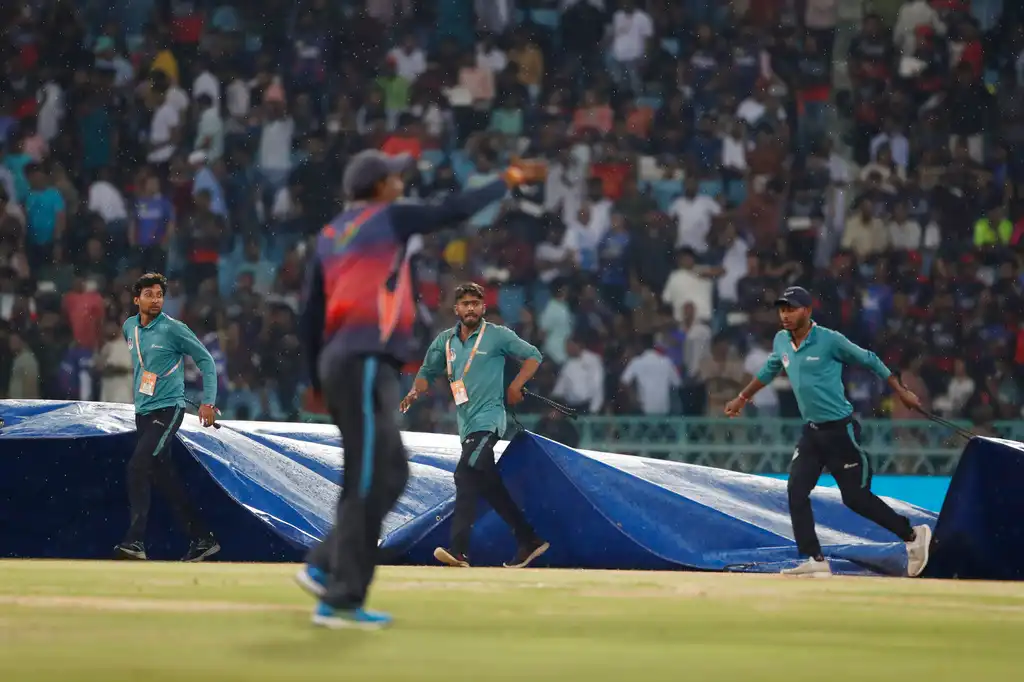 Groundsmen pulling off covers quickly during LSG vs RCB (AP Photo)
The weather predictions at Lucknow for Lucknow versus Bangalore were never good, as the rain was predicted to occur on Monday evening. However, the rain gods allowed the game to begin before it drizzled hard during the 16th over of the first innings. Unfortunately, if the weather forecasts are to be believed, showers are predicted until 2 PM IST on Tuesday.
As per the Weather application, a hailstorm warming is issued in Lucknow, with thunderstorms, lightning warnings and strong surface winds as additional alerts.
Weather Application
Although the game could resume and take place between showers, meanwhile, both the teams would be hoping to get a complete game as they won't be looking to share any points at this stage of the IPL 2023.
Thus far in the match, the Lucknow spinners have had the edge over the RCB batters, who have been scoring runs at 6.07 RPO.
Captain Faf du Plessis and Virat Kohli started off cautiously for the visiting team and stitched a brilliant opening stand on a tricky pitch. However, as luck would have it, RCB lost Kohli at 31 off Ravi Bishnoi, who later snapped Glenn Maxwell at 4 off 5 balls.
Bangalore's experiment of playing Anuj Rawat didn't pay off, while Suyash Prabudessai got removed by Amit Mishra.
Currently, Bangalore are reeling at 93-4 after 15.2 overs, with play scheduled to resume at 9:15 PM IST.