[Watch] Naseem Shah's Young Brother Creates Shockwaves With Breathtaking Six-Wicket Haul
---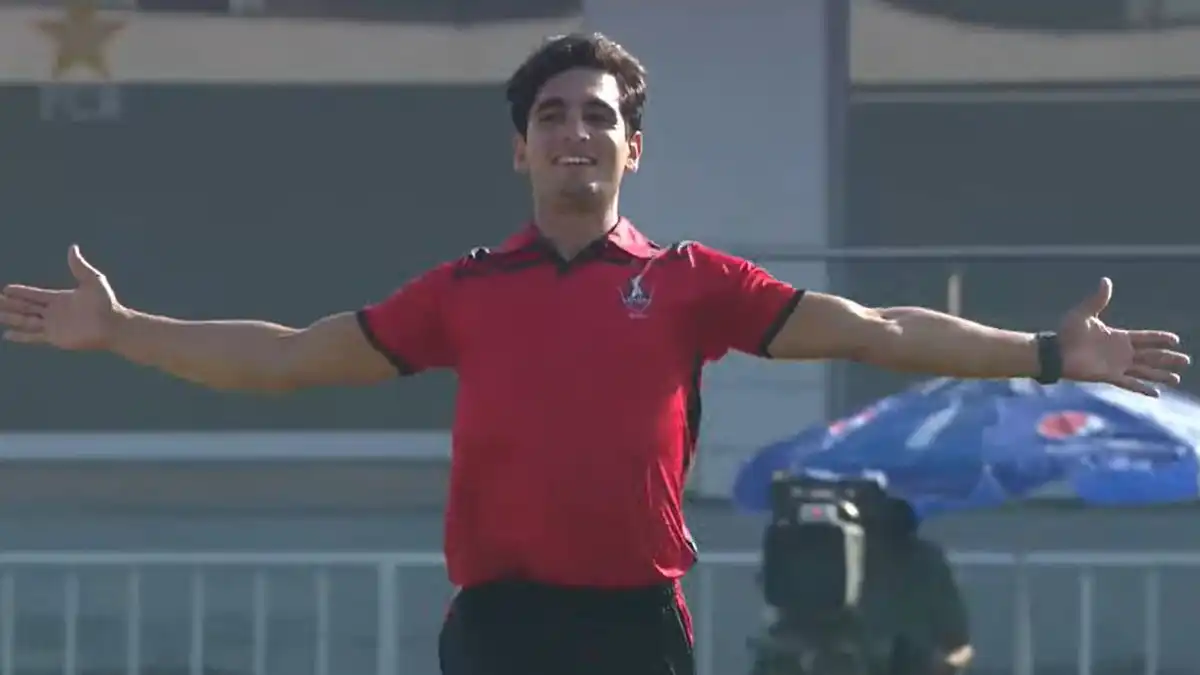 Hunain Shah during celebrating a wicket (AP Photos)
Naseem Shah is one of the finest pace bowling talents in world cricket and has taken the cricketing world by storm at a very young age. He made his debut at the age of 16 at Gabba and since then has come a long way in building his reputation in world cricket. However, just when he was about to play his first 50-over World Cup, his dream was cut short by a shoulder injury that ruled him out of the tournament.
Naturally, it was a big blow personally to Naseem as well as his family and these kind of setbacks can be pretty difficult on the mental health of a player. However, an encouraging news has popped up for Shah family as Naseem Shah's young brother, Hunain Shah has announced his arrival in Pakistan cricket with his maiden fifer, ending up with figures of 6-26 during his dream spell for Lahore Blues against Faisalabad.
Hunain showed his full range producing great swing, seam movement as well as some lovely slower deliveries along with deadly bouncers. This was just his fourth List A appearance and with the kind of talent he is showing already, things look pretty bright for the 19-year-old young brother of Naseem Shah.