Pakistan-England Test series to go ahead as per schedule: Reports
---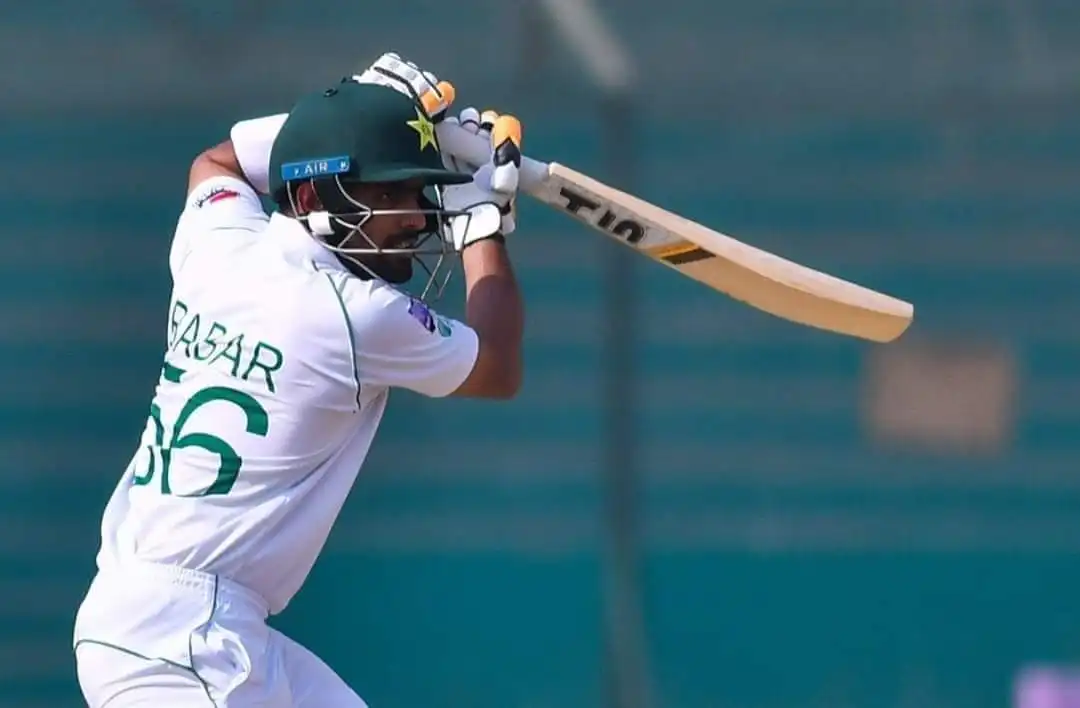 Babar Azam in action [Source: Twitter]
The three-match Test series between England and Pakistan will begin as per the initial itinerary amidst the threat of PTI's long march that will soon reach Rawalpindi and Islamabad.
As reported by Cricket Pakistan, The England and Wales Cricket Board (ECB) security team has given a green signal for the series to take place according to the original plans, with the first Test taking place at Rawalpindi from December 1.
Pakistan Cricket Board (PCB) were to opt for a change in venue for the first fixture, considering shifting it to Karachi. However, the plan is said to be denied.
England's first Test tour of Pakistan in 17 years
England will tour Pakistan for a Test series for the first time since 2005. The three games will happen from December 1 to December 5, December 9 to December 13 and December 17 to December 21 at Rawalpindi, Multan and Karachi, respectively.
The series will serve as an extension to England's 2022 tour of Pakistan, which also consisted of a T20I leg won by the Three Lions.
---
Also Read: Will India's quest for an all-format skipper end with him?